Description
SLAC will work on behalf of its youngest audiences with its sixth annual professional children's production, A YEAR WITH FROG AND TOAD with book and lyrics by Willie Reale, music by Robert Reale, and based on the ever-popular books by Arnold Lobel. Two best friends celebrate and rejoice in their differences that make them unique and special. A story of a friendship that endures, weathering all seasons, A YEAR WITH FROG AND TOAD will be directed by Penny Caywood and will run December 5 – 27, 2014. Part vaudeville, part make-believe, all charm.
Cast & Creative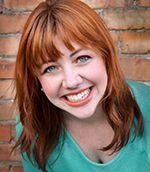 JENESSA BOWEN (Mouse)
Jenessa is back for her fourth production at SLAC! She was last seen as Gayle God-zicka & Dead Docent in SATURDAYS VOYEUR 2014, "Thing 2" in THE CAT IN THE HAT last December, and Sister Docent in SATURDAYS VOYEUR 2013. More past credits include; Ruby in SHELTER (Off-Broadway debut), Little Red in INTO THE WOODS (Centerpoint Legacy), Natalie in NEXT TO NORMAL (Ziegfeld Theatre), Adelaide in GUYS AND DOLLS (Ziegfeld), Annabel Glick in LUCKY STIFF (WSU, Irene Ryan nominee & semi-finalist for Irene Ryan competition in LA), Sara in PICNIC AT HANGING ROCK (WSU, Irene Ryan nominee) Jolene in DIRTY ROTTEN SCOUNDRELS (Ziegfeld), Peggy Swift in FATHER OF THE BRIDE (Hale Centre Theatre), Erin in RING OF FIRE (Dark Horse Theatre Co.), Nehebka in AIDA (Rodgers Memorial), Mary Lennox in THE SECRET GARDEN (Rodgers), Anybodys in WEST SIDE STORY (Rodgers), Adele in JANE EYRE (HCT), Lulu in NUPTIALS (HCT), and you may also recognize Jenessa from the KSL "Hi Monday" commercial. Jenessa has earned her Bachelors of Science in Musical Theatre from Weber State University. "A HUGE thank you to everyone at SLAC. You have all given me a giant step and an open door towards my career as an actor. Love you guys!"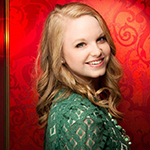 AMELIA ROSE MOORE (Turtle)
Amelia is excited to be in her first show at SLAC! Amelia is a senior studying Musical Theatre at Weber State University under Jim Chritstian. Amelia was most recently seen in Mary Poppins at Hale Centre Theatre in West Valley, and as a performer in Simple Joys at Lagoon. Some of her favorite roles include Elle Woods in Legally Blonde, Christabelle in The Plain Princess (world premiere), and Annie Oakley in Annie Get Your Gun. Amelia is excited to share the stage with such talented people, and to work with Penny again. "Thanks to my mom for being a full-time chauffer to nonstop lessons, and to my friends and family for their support, and to the production team for the opportunity to work on such a delightful show. Enjoy!"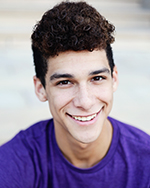 TERRY LEE MCGRIFF (Snail)
Terry is elated to be making his Salt Lake Acting Company debut! Previous credits include Harpo in THE COLOR PURPLE (Wasatch Theatre Company), Hanschen in SPRING AWAKENING (Midvale Main Street Theatre), Rod in AVENUE Q (Babcock Theatre) and Jonas Fogg/Ensemble in SWEENEY TODD (Studio 115). Thanks to Penny, Cynthia, and Keven for this wonderful opportunity and to Jaten for your constant love and support!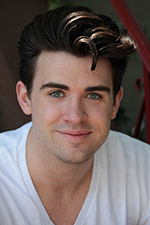 LOGAN TARANTINO (Frog)
Logan is ecstatic to make his Salt Lake Acting Company debut! Logan is a graduate from the Actor Training Program at the University of Utah. Recent roles include Lysander in Salt Lake Shakespeare's A Midsummer Night's Dream, Jean-Michel in The Grand Theatre's La Cage Aux Folles and Steve in Plan-B Theatre Company's Adam and Steve and the Empty Sea. He would like to thank his family, friends, professors, and SLAC!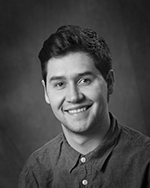 NATE WAITE (Toad)
Nate is thrilled to be apart of his first production at SLAC especially with such an amazing cast and crew! Nate has most recently been seen in the role of Cain in Children of Eden, other memorable roles include Huck Finn in Big River, Javert in Les Miserable, and Nathan Detroit in Guys and Dolls. "Dream big and live even bigger!"
PENNY CAYWOOD (Director)
This is Penny's fourth children's production at SLAC. Penny started acting at the age of five. Her first role was the Shy Princess in THE KING AND I, she still has the costume to prove it. Her career started early, but her talents were not limited to the stage. She traveled across the country with a youth singing group—The LaMarca American Variety Singers. She sang on children's record, attended math school in Japan, took jazz and tap, played the flute and participated in speech contests. When she was 19, Penny was involved in the creation of a youth theatre company in Palos Verdes, CA called Curtains Up! Locally Penny is best known for her work with the University of Utah's Youth Theatre where she has been the director for the past seven years. She has directed every U Youth Theatre production and is responsible for educational and outreach programming too. Penny has directed at Rogers Memorial Theatre and SLAC.
CYNTHIA FLEMING (Executive Producer)
Cynthia has been in the world of dance and theatre professionally for over 35 years, during which time she performed in the Broadway, National, and International companies of A CHORUS LINE. In 1978, as a U of U Theatre student, her performing relationship with SLAC began. Since 1995 she has worn many hats at SLAC, including Choreographer, Director, Box Office Manager, and Director of Audience Services. She conceived and created the position of Director of Communication and Audience Development and assembled a communication team which generated renewed energy and excitement before taking on her current title of Executive Producer. Cynthia remains a working artist in the theatre and has choreographed SATURDAY'S VOYEUR for 14 years and has directed for three years. She has choreographed many SLAC productions including THE PERSIAN QUARTER, GO, DOG. GO! BAT BOY THE MUSICAL, AND WATER LILIES from CABBIES, COWBOYS, AND THE TREE OF THE WEEPING VIRGIN. Cynthia is proud to serve SLAC and its mission to develop and produce vital new work.
KEVEN MYHRE (Executive Producer)
In his 19th season with the company, Keven manages all production aspects of the plays SLAC presents. He received the Mayor's Artist Award in the Performing Arts category in 2009 and was awarded the 2008 City Weekly Award for directing THE CLEAN HOUSE and MOONLIGHT AND MAGNOLIAS; he most recently directed BLOODY, BLOODY ANDREW JACKSON and RED. Having previously served as Producing Director as well as Resident Designer, and he has designed all of SLAC's sets and many of the costumes for the last 17 years. He has also designed sets for the Grand Theatre, Sundance Theatre, Pioneer Memorial Theatre, Utah Musical Theatre, the Egyptian Theatre, Kingsbury Hall and the Babcock Theatre. His work for the Utah Arts Festival includes site design for the 20th Anniversary celebration. Keven earned his BFA at the University of Utah and his MFA in Theatre at the University of Michigan.
Press & Reviews
Photo Gallery
Green Room Gallery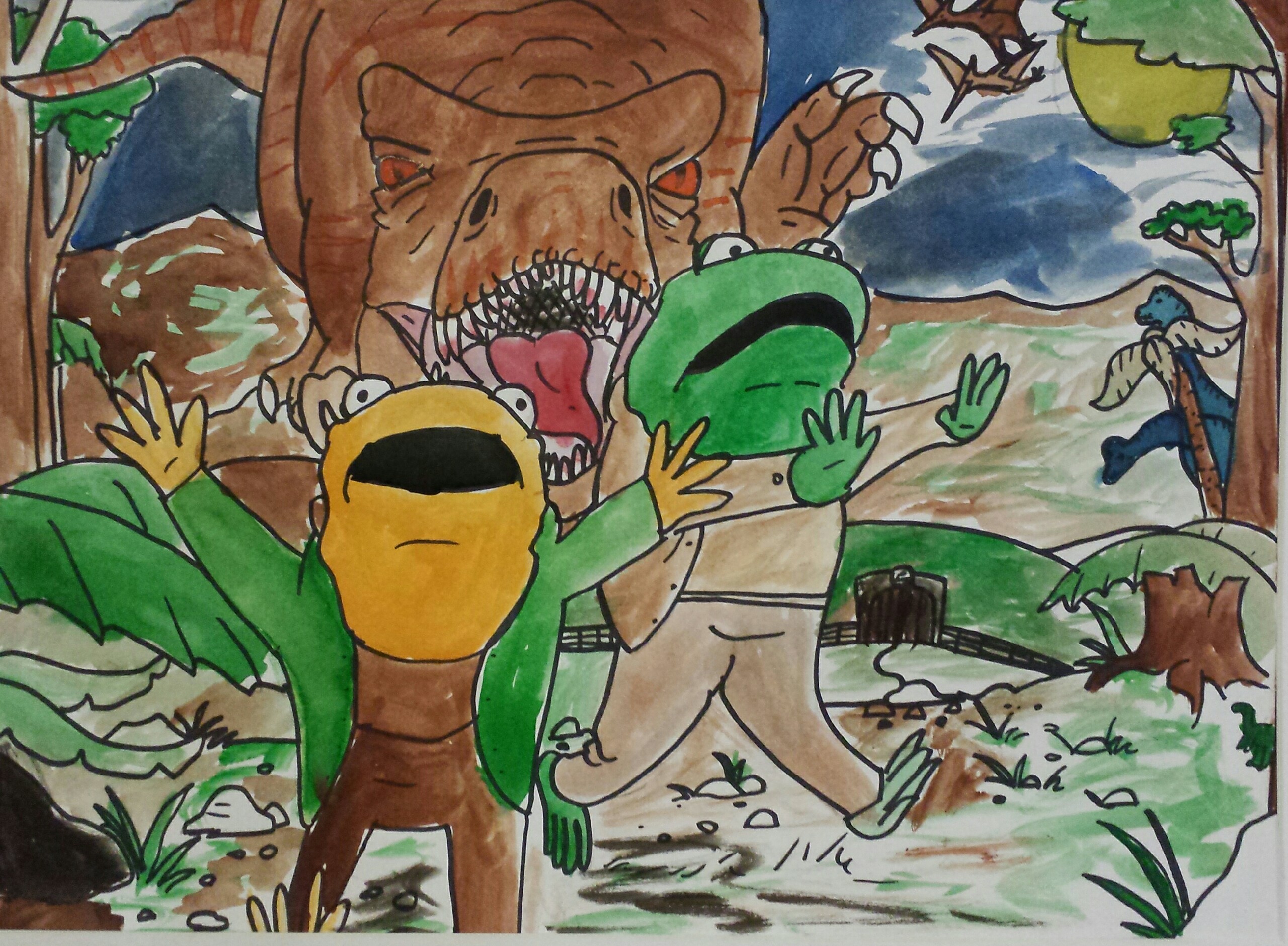 For the fifth year running, we welcome younger and older students from the Visual Art Institute in Salt Lake City to exhibit in the Green Room Gallery during our children's production — inspired by the school's efforts to plant the seed of creative curiosity early in life.
Established in 1978, VAI encourages students to integrate their creativity into every aspect of their thinking, education and life, and provides exceptional visual art programs to elementary through high school students, including year-round classes and an intensive figurative workshop in the summer. VAI provides high-quality instruction and classes in a wide range of media focusing on essential applied skills, working largely from life, as well as conceptual thinking. Many VAI students go on to earn local, state, and national awards as well as entrance and scholarships to top universities and art schools throughout the country.
You'll find literature about the Visual Art Institute in the Gallery. Please stop in to enjoy the exhibition.
Featured Writings|icon
In The Room With Penelope Caywood & her Daughter Presley, SLAC's Kid Connection!
Penny: So, introduce yourself to the kids and adults who are coming to see the show.
Presley: Hi! My name is PJ. My mother is the director of A YEAR WITH FROG AND TOAD therefore I'm related to SLAC, too. I do video interviews with the cast. Besides doing cast videos - I really like going to rehearsals to meet the actors and to get to know them a little bit better. I also really like to swim and dance and sing. And I really, really like to make art. It's one of my many hobbies. Oh, and I also like candy.
Penny: What do you know about the FROG AND TOAD series of books by Arnold Lobel?
Presley: Frog and Toad are very good friends. There is one story where Toad rakes Frog's leaves and Frog rakes Toad's leaves. Oh, and when Frog was little his dad said, "Spring is just around the corner" so Frog looked around every corner he could to find Spring. Finally when he turned the last corner by his house, his mother and father were planting flowers and he found spring.
Penny: Presley, you have become an excellent reader. Is there a FROG AND TOAD book you would recommend?
Presley: Yes, actually there is a book called Frog and Toad All Year in our Storytown text books in my class. Well, I read that story at least 7 or 9 times and I think that each time I did it made me realize that I was getting better. The hard words became easier every time until I was practically speed reading the book.
Penny: So, what do you think about me directing another children's show at SLAC?
Presley: Well ... sometimes I feel sort of weird because I think when are you going to stop? It's been 5 years, already! I was 2 when you started. It's sort of crazy. But I'm actually sort of glad because every year I get to meet the actors and I get better at doing my interviews. And I love your shows.
Penny: What's your favorite part of A YEAR FROG AND TOAD?
Presley: I really like the part where they sing about how Toad looks funny in a bathing suit. The song kind of gives the joke away by saying he looks funny in a bathing suit - so he better look funny, Mom.
Penny: Do you have any suggestions and ideas for me?
Presley: So, the scenery should be sort of weedy behind the stage and then they actors should peek in through the reeds. For Toad's costume it should be low and have extended legs and since they jump really far. The actor should remember to stretch his legs out as far as they can go. At least 10 inches. They should definitely look like that. Whoever is playing Frog (don't take it as an insult) should be more slimy. Maybe some sequins on his back. And Toad needs some warts.
Penny: Do you have any tips for the actors that I should pass along?
Presley: 1. Look out at the audience and be confident, or you are going to look like an 8-year-old at a bad school play. They need to work on their game if they are going to act like that. 2. Don't use your cell phones at rehearsals and always have your scripts. Cell phones are a big distraction. If you are playing with your phone then you will have it taken away. 3. We're watching you really closely. The audience sees everything. 4. (This is actually a really good one) If you mess up on stage don't act like a robot and don't be dull. Work on your expression! 5. be loud and clear and don't look at your feet.
Penny: What would you tell families about the show?
Presley: This show is really great and awesome - the actors really express themselves and they are professional actors. They are really lucky to be working with my mom. Are we done? Because I'm going on my break now.
Study Guide
Download the A YEAR WITH FROG & TOAD Study Guide