Description
RAPTURE, BLISTER, BURN by Obie Award-winning playwright Gina Gionfriddo and directed by Adrianne Moore, will run October 22 – November 16, 2014. After graduate school, Catherine and Gwen chose polar opposite paths. Catherine built a career as a rock star academic, while Gwen built a home with her husband and children. This sharp-witted comedy takes an unflinching look at gender politics and asks, 'Can any woman have it all?'
Performances will take place in the 160-seat Upstairs Theatre Wednesdays through Saturdays at 7:30 p.m. and Sundays at 1 and 6 p.m. We will also have one Tuesday performance on November 4th and one Saturday Matinee at 2:00 p.m. on November 15th. RAPTURE, BLISTER, BURN will run approximately 2 hours and 15 minutes with one 10 minute intermission.
Cast & Creative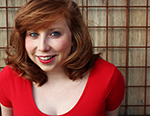 STEWART FULLERTON (Avery)
Stewart is absolutely thrilled to be a part of this sharp production. Stewart is a senior at the University of Utah, working towards her B.F.A. in Musical Theatre where she was last seen as Sabrina Daldry in In the Next Room or The Vibrator Play. Favorite productions include The Wild Party, Guys and Dolls and Damn Yankees. This one is for mom, who taught Stewart not to curse at her elders.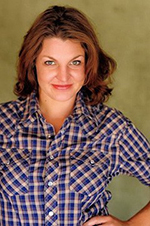 NELL GWYNN* (Gwen)
Nell is very happy to be back at SLAC this fall, after last year's run as Margie in "Good People". Other SLAC credits include; Eunice in "The Exit Interview", Veronica Novak in "God of Carnage", Ann/Emily Gilles in "The Persian Quarter" and The Angel and others in "Angels in America". Favorite NYC credits include: David Johnston's "The Oresteia", and "Candy & Dorothy" (GLAAD New Media Award Winner), Tom Rowan's "Kiss & Cry" ( GLAAD New Media Award Nominee, Innovative Theatre Award Nomination- Best Supporting Actress ), "Counsellor At Law" ( Lortel Award Winner- Best Revival, Obie Award Winner- Director Dan Wackerman),Robyn Burland's "Piecework" and Charles Mee's "Big Love" at Theatre for A New City, among others. Shakespeare credits include: Adriana in "Comedy of Errors", Regan in "King Lear", Celia in "As You Like It", Mistress Ford in "Merry Wives of Windsor", Maria in "Twelfth Night", Lady Macbeth, Horatio in "Hamlet" and Portia in "The Merchant of Venice". She can currently be seen in film festivals around the country in the short film, "Monsura Is Waiting", which received the Best Fantasy Film Award at The Mexico Int'l Film Festival, as well as a Silver Remi Award at the Houston Int'l Film Fest. She'll appear in 2015 opposite Katherine Heigl as Darlene in the independent feature, "Your Right Mind". Nell is a proud Actor's Equity member, and is represented locally by TMG. Many thanks to Dan and Miss D, Cynthia and Keven, and all of YOU.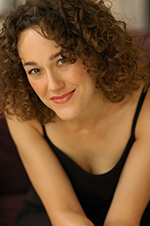 TRACIE MERRILL* (Catherine)
Tracie is thrilled to return to SLAC to work with this amazing group of artists. SLAC credits include the 2010 Fearless Fringe Festival (SB Dance's Yoga Confidential and The Harvey Girls) as well as Ice Glen. A transplant from back east, other favorite local and regional works include: Rings (Grand Theatre), Cheat, Stop Kiss (Pygmalion), Lady Macbeth, Di Esperienza, SLAM (Plan-B), Dracula (PTC), The Rainmaker (Hale), Metamorphoses, As You Like It (Clarence Brown Theatre), La Bete (Theater at Monmouth) and three Shakespeare tours. Tracie also takes great pride in being involved in readings to develop new plays. A proud member of AEA, she received her MFA from UT-Knoxville and a classical degree from Weber Douglas Academy in London. Endless love to Scott, both of their families, and huge thanks to her Dad for hours spent running lines.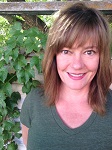 JEANETTE PUHICH* (Alice)
Jeanette is excited to be on the boards at SLAC again! Her past SLAC credits include The Water Project, Swimming In The Shallows, The Ride Down Mount Morgan, The Beard of Avon, Mere Mortals, Napoleon's China, Gunmetal Blues and Cabbies, Cowboys, And The Tree Of The Weeping Virgin. She also played Haley Walker in the one woman show, Bad Dates. She also proudly played Roma Downey, Gayle Ruzika (or Godzika or Gadzicka, etc) Paula The Porn Czar and A ZCMI Manikin, to name a few, in 13 seasons of Saturday's Voyeur. Other Utah credits include; Dot in Last Lists of My Mad Mother for Pygmalion Theatre Company; Yitzak in Hedwig & The Angry Inch for Plan B Theatre; Rosie in Bye Bye Birdie at The Grand Theatre; Janet in The Rocky Horror Show at the Institute of Terror and All I Really Need To Know I Learned In Kindergarten at the Egyptian Theatre in Park City. Jeanette is originally from Seattle Washington where she performed at Pioneer Square Theatre, The Group Theatre, A Contemporary Theatre, Tacoma Actor's Guild and The Cabaret de Paris. Jeanette also works in the television, film and voice over industry. Some of her film and television credits include; Touched By An Angel, Promised Land, Everwood, Gentleman Broncos and Mobsters and Mormons. This December Jeanette will be seen in Plan B Theatre's production of Julie Jensen's Christmas With Misfits. Jeanette holds a bachelor's degree in Theatre Arts from The University of Idaho.
ROBERT SCOTT SMITH* (Don)
Robert is the Founder and Co-Artistic Director of Flying Bobcat Theatrical Laboratory. In September Flying Bobcat collaborated with the SLC Men's Choir to create LOST IN THE WOODS a theatrical concert at The Masonic Temple. This past May collaborated with choreographer Charlotte Boye-Christensen, NOW-ID and NYC Playwright Troy Deutsch to create FEAST a site-specific performance at The Great Saltair. As former Creative Director at The Leonardo he created the POPUP@LEO program. Co-created and performed in SENSES 5, LOVE, and MIND OVER MATTER. As a professional actor, his NYC credits include Keeping Ishmael (Workshop); Pericles (SLANT); and the co-development of Roger Benington's new work, Mormon Bird Play. SLC acting credits include Shhh! Burlesque, Pains of Youth, and Santaland Diaries with Tooth and Nail Theatre; Good People, CHARM (World Premiere), Swimming in the Shallows, Six Years, Big Love, BATBOY: The Musical, and Gross Indecency with Salt Lake Acting Company; OUR TOWN with The Grand Theatre; and BASH with Plan-B. Film and TV credits: Wildlife, Blessing, Animae, Guiding Light. Print: The Unfortunate Moment of Misunderstanding (Jim Fiscus). Education: MFA Old Globe Theatre San Diego; BFA Actor Training Program University of Utah.
GINA GIONFRIDDO (Playwright)
Gina Gionfriddo has received the Susan Smith Blackburn Prize, the Helen Merrill Award for Emerging Playwrights, a Lucille Lortel Fellowship, and a Rhode Island State Council on the Arts Fellowship. Her work includes AFTER ASHLEY, SAFE, TREPIDATION NATION, U.S. DRAG (published in "Women Playwrights: The Best Plays of 2002") and GUINEVERE. AFTER ASHLEY and U.S. DRAG are published by Dramatists Play Service, Inc.
ADRIANNE MOORE (Director)
Adrianne is delighted to be directing once again for the Salt Lake Acting Company. Previous directing credits for SLAC include 4000 MILES, HOW TO MAKE A ROPE SWING, CIRCLE MIRROR TRANSFORMATION, HOLD PLEASE, WATER IMAGES (part of THE WATER PROJECT), ANCIENT LIGHTS (New Play Sounding Series) and DO NOT HIT GOLF BALLS INTO MEXICO for SLAC's Fearless Fringe Festival. She has also served as dialect coach on numerous SLAC productions including GOOD PEOPLE, VENUS AND FUR, GRANT AND TWAIN, BLOODY BLOODY ANDREW JACKSON, RED, ANGELS IN AMERICA, CHARM, THE CARETAKER, END DAYS, CLEAN HOUSE, and SKIN IN FLAMES. Other Utah directing credits include THE WOMAN IN BLACK, ALWAYS PATSY CLINE, THE FOREIGNER, RELATIVE VALUES, THE RIVALS and SYLVIA (Old Lyric Repertory Company) THE MIKADO (Utah Festival Opera) TALKING WALES (Utah Contemporary Theatre) PETER PAN (The Egyptian Theatre Company) and MIASMA (Plan B Theatre.) A native of New Zealand, Adrianne worked as a director and actor in New Zealand, Australia and England before coming to the U.S. She holds a Graduate Diploma in Theatre Directing from the British Theatre Association in London, an M.F.A. in Directing from Florida State University and is a member of the Stage Directors and Choreographers Society.
JANICE JENSON* (Stage Manager)
Janice is excited to be returning to Salt Lake Acting Company after stage managing SATURDAY'S VOYEUR 2014, 2013, 2012 and 2011. She also stage managed THE EXIT INTERVIEW, HOW TO MAKE A ROPE SWING, BLOODY BLOODY ANDREW JACKSON, COURSE 86B IN THE CATALOGUE, DOTTIE: THE SISTER LIVES ON, GOD OF CARNAGE and CIRCLE MIRROR TRANSFORMATION. Other stage management credits include TICK, TICK...BOOM!, REEFER MADNESS, A NEW BRAIN, THE BEST LITTLE WHOREHOUSE IN TEXAS (Dark Horse Theatre Company), SAM I WAS (SLAC Fringe Festival), HAIR, FAME, THE AWESOME 80'S PROM, RENTED CHRISTMAS and DANNIE AND THE DEEP BLUE SEA (Egyptian Theatre). Janice is a graduate of BYU and was selected as a USITT 2008 Stage Management Mentee, where she stage managed THE HISTORY OF DRAG. She would like to thank Max for his support.
BRENDA VAN DER WIEL (Costume Design)
As always, Brenda is happy to be working for Salt Lake Acting Company. Brenda is part of the design faculty for the University of Utah Theatre Department. She designs regularly for that department as well as for Pioneer Theatre Company and for SLAC. Previously she has designed for DR. SEUSS'S THE CAT IN THE HAT, GOOD PEOPLE, THE EXIT INTERVIEW, BLOODY BLOODY ANDREW JACKSON, (A MAN ENTERS), HOW I BECAME A PIRATE, IF YOU GIVE A MOUSE A COOKIE, CHARM, MASTER CLASS, SIX YEARS, THE CLEAN HOUSE, ROUNDING THIRD and END DAYS for SLAC. She has also designed costumes for several of the recent productions of SATURDAY'S VOYEUR. Recent work includes RENT, A CHRISTMAS STORY, NOISES OFF, THE FOREIGNER, YOU CAN'T TAKE IT WITH YOU and EMMA for PTC. She also designed for MUCH ADO ABOUT NOTHING, THE MERRY WIVES OF WINDSOR, DEATH OF A SALESMAN, THE COUNT OF MONTE CRISTO and COMEDY OF ERRORS for the Alabama Shakespeare Festival. She has designed for all but one of the U of U's CLASSICAL GREEK FESTIVAL PRODUCTIONS for the past 19 years. Before moving to Salt Lake City, Brenda also worked at the Seattle Opera, the Santa Fe Opera and the Utah Shakespearean Festival.
JAMES M. CRAIG (Lighting Design)
James has designed the lighting for more than 50 shows at Salt Lake Acting Company since 1997, most recently for I'LL EAT YOU LAST: A CHAT WITH SUE MENGERS, SATURDAY'S VOYEUR 2014, GRANT & TWAIN, GOOD PEOPLE, VENUS IN FUR, SATURDAY'S VOYEUR 2013, THE EXIT INTERVIEW, MANNING UP, and BLOODY BLOODY ANDREW JACKSON. He has also designed lights for Plan-B Theatre, Utah Contemporary Theatre, Utah Musical Theatre, The Egyptian Theatre Company, Peery's Egyptian Theatre, Odyssey Dance Theatre, The Grand Theatre, Weber State University, The Emily Company, Georgia Shakespeare Festival, Virginia Stage Company, The Generic Theatre, Little Theatre of the Rockies, U of U Youth Theatre, U of U Lyric Opera Ensemble and Theatre Inc. Currently Jim is the Technical Director for the Park City Institute. He holds a BS in Theatre from Weber State University, and is a member of United Scenic Artists Local 829.
SHEA MADSON (Sound Design)
Shea is glad to be back designing at SLAC. She is a recent graduate from the University of Utah's Performance Art Design Program. Some of her recent design credits are BLUE STOCKINGS and METAMORPHOSE (U of U). She has also worked on I'LL EAT YOU LAST, SATURDAY'S VOYEUR 2014 and SWEET CHARITY (Pioneer Theater)
KEVEN MYHRE (Set & Prop Design, Executive Producer)
Keven received the Mayor's Artists Award in the Performing Arts in 2009. He was awarded the 20008 City Weekly Award for directing THE CLEAN HOUSE and MOONLIGHT AND MANGOLIAS at Salt Lake Acting Company. His other directing credits at SLAC include BLOODY BLOODY ANDREW JACKSON, RED, ANGELS IN AMERICA: PARTS I & II, THE OVERWHELMING, RABBIT HOLE, I AM MY OWN WIFE; BAD DATES, KIMBERLY AKIMBO, GOING TO ST. IVES, WATER LILIES, THE MEMORY OF WATER, TWO-HEADED, THE BEAUTY QUEEN OF LEENANE, GROSS INDECENCY: THE THREE TRIALS OF OSCAR WILDE, C'EST MOI in MERE MORTALS and THREE DAYS OF RAIN. Keven has designed all of SLAC's sets and many of the costumes for the last 18 years. He has also designed 16 sets for The Grand Theatre. He designed sets for ACCORDING TO COYOTE, WEST SIDE STORY, CROW AND WEASSEL, and SOUTH PACIFIC at Sundance Theatre. His designs have also been seen at Pioneer Memorial Theatre, Utah Musical Theatre, Egyptian Theatre, Kingsbury Hall and the Babcock Theatre. His work for the Utah Arts Festival includes site design for the 20th anniversary. He received a BFA from the University of Utah and a MFA in Theatre from the University of Michigan.
CYNTHIA FLEMING (Executive Producer)
Cynthia has been in the world of dance and theatre professionally for over 35 years, during which time she performed in the Broadway, national and international companies with A CHORUS LINE. In 1978 as a University of Utah Theatre student, her performing relationship with Salt Lake Acting Company began. Since 1995 she has worn many hats at SLAC, including Choreographer, Director, Box Office Manager and Director of Audience Services. She conceived and created the position of Director of Communication and Audience Development and assembled the communication team to generate a renewed energy and excitement about the theatre before taking on her current position as Executive Producer. Cynthia remains a working artist in the theatre and has choreographed SATURDAY'S VOYEUR for 16 years and directed the musical for five years. She has choreographed many SLAC productions including THE PERSIAN QUARTER; GO, DOG. GO!; BAT BOY THE MUSICAL; and WATER LILIES from CABBIES, COWBOYS AND THE TREE OF THE WEEPING VIRGIN. Cynthia is proud to serve SLAC and its mission to develop and produce vital new work.
*Members of Actor's Equity Association
ACTORS' EQUITY ASSOCIATION (AEA) – founded in 1913, represents more than 45,000 actors and stage managers in the United States. Equity seeks to advance, promote and foster the art of live theatre as an essential component of our society. Equity negotiates wages and working conditions, providing a wide range of benefits, including health and pension plans. AEA is a member of the AFL-CIO, and is affiliated with FIA, an international organization of performing arts unions. The Equity emblem is our mark of excellence. www.actorsequity.org
Press & Reviews
Photo Gallery
Photos by dav.d Photography
Greenroom Gallery
Featuring work by Terence K. Stephens and Tricia Forsey Terry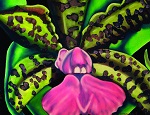 Our Green Room Gallery is a collective endeavor between community and artists. This space allows us to offer a variety of diverse visual perspectives from local artists. In keeping with SLAC's mission to nurture our local, creative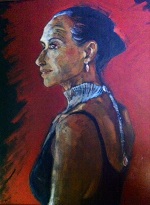 community, we celebrate these reinforcements born between the visual and performing arts. All sales go directly to the exhibiting artist.
Throughout the run of RAPTURE, BLISTER, BURN we are pleased to present artwork by Tricia Forsey Terry and Terence K. Stephens, both natives of SLC. Some of the work shown in this gallery examines a play between displays of conventions that hold feminine attributes, and the complexity that can be found under the surface of such themes. In dealing with themes of the feminine RAPTURE, BLISTER, BURN depicts four portraits of women whose differing life choices paint them into certain roles, and explores the complexity in the repercussion and solidity of those choices.
Panel Discussion
A Free Panel Discussion inspired by the themes in RAPTURE, BLISTER, BURN
THE CHANGING FACE OF FEMINISM
Sunday, November 9th at 3:00 PM
This conversation will discuss the feminist movement with a multi-generational perspective, bringing women of different age and background together to explore how feminism has changed throughout the years. The panel will also discuss the expectations still placed on women and men in today's world.
Please join us! We would love your company and insights.
Moderator:
Terry Gildea..................................................News Director, KUER 90.1
Panelists:
Kristjane Nordmeyer.................................... Professor of Sociology and Chair of Gender Studies at Westminster College
Adrianne Moore........................................... RAPTURE, BLISTER, BURN Director and Professor in the Department of Theatre Arts at Utah State University
Donna Gonzalez Weinholtz............................ Activist for Equality, Radio Show Co-Host on THE DABAKIS FACTOR
Sahara Hayes.............................................. Recent Westminster College Graduate, BS in Sociology with an emphasis in Gender and Sexuality
Bios
Adrianne Moore
Adrianne is an Associate Professor in the Department of Theatre Arts at Utah State University where she has taught for the last 14 years. She was named Teacher of the Year for the College of Humanities, Arts and Social Sciences in 2009. She holds a BA from the University of Auckland, an MFA from Florida State University and a Graduate Diploma in Theatre Directing from the British Theatre Association. She has also taught at Florida State University and at the New Zealand School for the Performing Arts. In addition to teaching she is active at academic conferences in her field and has presented her research on topics including Speech Stereotypes in Dialect Coaching and Devising Theatre for Social Justice. She has served several times on the Scholarship Committee of the Center for Women and Gender, which awards scholarships to women returning to academia after a gap in their education. Adrianne maintains an active professional career both as a director and as a dialect coach and she is on the board of the Voice and Speech Trainers Association and a member of the directors and choreographer's union, the SDC.
Donna Gonzalez Weinholtz
Donna Gonzalez Weinholtz grew up Florida, a fourth generation granddaughter of Florida pioneer, Manual Gonzalez, and third generation granddaughter to European immigrants. She is currently retired and co-hosts a progressive radio show with Utah Senator Jim Dabakis. Prior to joining the board of Equality Utah, Weinholtz was among those arrested during the 2014 Utah Legislative session for civil disobedience in a sit-in at the State Capitol urging the Legislature to hear a bill that would ban discrimination in housing and employment for gay and transgender Utahns. She was also recognized in 2013 by the Human Rights Campaign (HRC) Utah chapter with its Allies for Equality Award with her husband, Michael Weinholtz.
Before retiring, Weinholtz managed a temporary staffing agency and became the Florida division President of a start-up staffing service and successfully opened three additional offices. Weinholtz received her Bachelor's in Political Science from Stetson University. A resident of Utah for sixteen years, she has a husband, a son in college and two very large Siamese cats.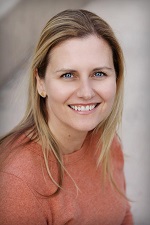 Kristjane Nordmeyer
Kristjane Nordmeyer is an Associate Professor of Sociology and Chair of Gender Studies at Westminster College in Salt Lake City, Utah. Her teaching and research focuses on gender and sexuality, and uses a critical and historical framework to understand gendered organizations and the ways in which gender operates in our everyday lives. Kristjane is a member of the American Sociological Association and regularly presents on topics related to gender at national conferences and as part of her work around gender and sexuality in her local community.


Sahara Hayes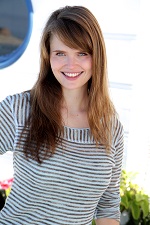 Sahara Hayes is a recent graduate of Westminster College, where she received a B.S. in sociology with an emphasis in gender and sexuality. She has presented on this subject twice at the Popular Culture Association/American Culture Association conference, and was chosen as the co-recipient of the Outstanding Senior award in sociology upon graduation. Sahara has also been involved for several years in the local theatre community, as an actor and front of house manager for Pinnacle Acting Company, and as an actor for other companies in the valley.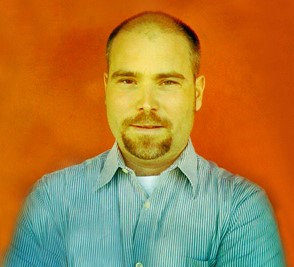 KUER News Director Terry Gildea
Terry will serve as our moderator. He is originally from San Antonio where he spent four years as a reporter and host at Texas Public Radio. While at KSTX, he created, produced and hosted the station's first local talk show, The Source; he covered San Antonio's military community for the station and for NPR's Impact of War Project. Terry's features on wounded warriors, families on the home front and veterans navigating life after war have aired on Morning Edition, Weekend Edition and All Things Considered. His half-hour radio documentary exploring the burn unit at Brooke Army Medical Center was honored by the Houston Press and the Texas Associated Press Broadcasters. Prior to his position in San Antonio, Terry covered Congress for two years with Capitol News Connection and Public Radio International. He holds a bachelor's degree in English from the University of Washington and a master's degree from Columbia University's Graduate School of Journalism. He moderated several SLAC panel discussions, most recently the December 2012 panel discussion in conjunction with MANNING UP, displaying a remarkable ability to engage both audience and panelists together, and we are thrilled to have him back for this event.