Description
The 2014-2015 season opens with I'LL EAT YOU LAST: A CHAT WITH SUE MENGERS by Tony Award-winning playwright John Logan. Hailed as the first female "super-agent," Sue Mengers was the talk of the entertainment industry, representing the likes of Barbra Streisand, Steve McQueen, and Cher. This one-woman show, starring Utah favorite Camille Van Wagoner and directed by Robin Wilks-Dunn will run September 17 – October 26, 2014. SLAC invites audiences into Sue's glamorous living room for an evening of dish and dirty secrets.
This fast-moving 90-minute play will show in the 100-seat Chapel Theatre Wednesdays through Saturdays at 7:30 p.m. and Sundays at 1 and 6 p.m. We will also have one Tuesday performance on October 14th and one Saturday Matinee at 2:00 p.m. on October 25th. I'LL EAT YOU LAST: A CHAT WITH SUE MENGERS will perform without an intermission.
Cast & Creative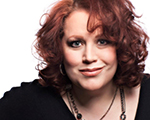 CAMILLE G. VAN WAGONER* (Sue Mengers)
Camille is grateful to be back at SLAC! She was last seen here as Cow 1 in CLICK CLACK MOO: COWS THAT TYPE. Camille has worked for many local theatre companies, including: Caine Lyric Repertory Co, Salt Lake Shakespeare, Egyptian Theatre Co, Hale Centre Theatre, The Grand Theatre and Pioneer Theatre Company. Some of her favorite roles have been: Chaperone in THE DROWSY CHAPERONE, Mother Superior in NUNSENSE, Mrs. Lovitt in SWEEENEY TODD, Mama Morton in CHICAGO, Domina in A FUNNY THING HAPPENED ON THE WAY TO THE FORUM, Melpomene in XANADU, Dolly in HELLO, DOLLY!, Miss Hannigan in ANNIE, Louse in ALWAYS, PATSY CLINE, and Madame Thenardier in LES MISERABLES. Thanks to everyone for this phenomenal opportunity.
Olivia Custodio (Understudy)
Olivia Custodio (Understudy, performing Tuesday, October 14 and Saturday, October 25 matinee) is absolutely thrilled to be able to enter the world of Sue Mengers for this incredible production. She most recently performed at SLAC in this year's SATURDAY'S VOYEUR as Sister Marriott. An opera singer, Olivia received her Bachelor's degree from Carnegie Mellon University and will earn her Master of Music at the University of Utah this fall. She has performed leading roles in operas including Elle in LA VOIX HUMAINE, the Witch in HANSEL AND GRETEL, Alice Ford in FALSTAFF, Flora in LA TRAVIATA, and Bradamante in ALCINA. Although she is an opera singer, she has never sung while wearing Viking horns, nor has she shattered a glass with her voice. A lover of all things comical, Olivia has studied improv comedy at The Second City in Chicago and created her own operatic comedy show called "Operation: Opera" during her time living in NYC. She would like to thank her parents for creating her and their endless support, as well as her dearest friends and teachers for their continual assistance in her growth as a performer and human being.
JOHN LOGAN (Playwright)
John received the Tony, Drama Desk, Outer Critic Circle and Drama League awards for his play RED. This play premiered at the Donmar Warehouse in London and at the Golden Theatre on Broadway. He is the author of more than a dozen other plays including NEVER THE SINNER and HAUPTMANN. His adaptation of Ibsen's THE MASTER BUILDER premiered on the West End in 2003. As a screenwriter, Logan had three movies released in 2011: HUGO, CORIOLANUS and RANGO. Previous film work includes SWEENEY TODD (Golden Globe award); THE AVIATOR (Oscar, Golden Globe, BAFTA and WGA nominations); GLADIATOR (Oscar, Golden Globe, BAFTA and WGA nominations); THE LAST SAMURAI; ANY GIVEN SUNDAY, and RKO 281 (WGA award, Emmy nomination).
ROBIN WILKS-DUNN (Director)
Robin is pleased to be back at Salt Lake Acting Company. Her most recent productions at SLAC were GOOD PEOPLE and A LOSS OF APPETITE in the 2013-14 season. Other productions she has directed at SLAC include DOTTIE: THE SISTER LIVES ON, BOOM, PEARL, ONE LAST DANCE and NAPOLEON'S CHINA. Robin has directed several staged readings at SLAC, most recently ROAD TO EDEN, PERMANENT COLLECTION and THE LAST WORD and will be directing Tony Kushner's One Acts TINY KUSHNER as part of the NPSS this season. She directed LAST LISTS OF MY MAD MOTHER and THE GOOD BODY for Pygmalion Theatre Company, where she serves on the board. Robin co-wrote and was the original director of the children's touring show for the Intermountain LIVE WELL campaign, now starting its 7th tour. She reads scripts for the Sundance Theatre Lab and works as Education and Outreach Coordinator for Kingsbury Hall. She is on the National Advisory Committee for Kennedy Center Partners in Education. Robin's work has been seen on stages across the Salt Lake Valley for years and hopefully for many years to come!
K.L. ALBERTS (Costume Designer)
Kevin has been designing for SLAC since 1999. Some favorite designs include RABBIT HOLE, I AM MY OWN WIFE, GO, DOG. GO!, CIRCLE, MIRROR, TRANSFORMATION and BEAUTY QUEEN OF LEENANE. Recent designs for Pioneer Theatre Company include ELF-THE MUSICAL, OF MICE AND MEN, LES MISERABLES, WHITE CHRISTMAS and LAUGHING STOCK. Locally Kevin has also worked with Meat & Potato Theatre and spent 21 seasons with the Utah Shakespeare Festival.
JENNIE SANT* (Stage Manager)
Jennie has worked at Salt Lake Acting Company as the AEA Stage Manager on VENUS IN FUR, MANNING UP, THE PERSIAN QUARTER and ANGELS IN AMERICA PARTS I & II. She has also worked at The Egyptian Theatre Company as the AEA Stage Manager on PAGENT and THE MUSIC MAN. Pioneer Theatre Company as the 1st ASM on LES MISERABLES, PAINT YOUR WAGON, DOUBT, A MIDSUMMER NIGHTS DREAM, THE FOREIGNER, VERTICAL HOUR and THE PRODUCERS. She was also the ASM for NEXT TO NORMAL. Other credits stage managing includes ANGELS IN AMERICA PARTS I & II at the Babcock Theatre, TRUE WEST in Studio 115, HENRY V and MEASURE FOR MEASURE for Salt Lake Shakes and TALKING WALES II for Utah Contemporary Theatre.
MARTIN C ALCOCER (Assistant Stage Manager)
Martin is a freshman in the stage management program at the University of Utah. He graduated from Judge Memorial Catholic High School, which is where he discovered his passion for technical theater. Some previous credits include SWEENEY TODD (Judge Memorial), THUMBELINA (Youth Theatre at the U), and A MIDSUMMER'S NIGHT DREAM (Babcock). Martin is very excited to be debuting at SLAC and would like to thank Cynthia and Keven for the opportunity. He would also like to thank the many others that have helped him along this path, especially his parents for their continued support.
KEVEN MYHRE (Executive Producer, Set & Props Designer)
Keven received the Mayor's Artists Award in the Performing Arts in 2009. He was awarded the 20008 City Weekly Award for directing THE CLEAN HOUSE and MOONLIGHT AND MAGOLIAS at Salt Lake Acting Company. His other directing credits at SLAC include GRANT & TWAIN, BLOODY BLOODY ANDREW JACKSON, RED, ANGELS IN AMERICA: PARTS I & II, THE OVERWHELMING, RABBIT HOLE, I AM MY OWN WIFE; BAD DATES, KIMBERLY AKIMBO, GOING TO ST. IVES, WATER LILIES, THE MEMORY OF WATER, TWO-HEADED, THE BEAUTY QUEEN OF LEENANE, GROSS INDECENCY: THE THREE TRIALS OF OSCAR WILDE, C'EST MOI in MERE MORTALS and THREE DAYS OF RAIN. Keven has designed all of SLAC's sets and many of the costumes for the last 18 years. He has also designed 16 sets for The Grand Theatre. He designed sets for ACCORDING TO COYOTE, WEEST SIDE STORY, CROW AND WEASSEL, and SOUTH PACIFIC at Sundance Theatre. His designs have also been seen at Pioneer Memorial Theatre, Utah Musical Theatre, Egyptian Theatre, Kingsbury Hall and the Babcock Theatre. His for the Utah Arts Festival includes site design for the 20th anniversary. He received a BFA from the University of Utah and a MFA in Theatre from the University of Michigan.
CYNTHIA FLEMING (Executive Producer)
Cynthia has been in the world of dance and theatre professionally for over 36 years, during which time she performed in the Broadway, national and International companies with A CHORUS LINE. In 1978 as a U of U Theatre student, her performing relationship with SLAC began. Since 1995 she has worn many hats at SLAC, including Choreographer, Director, Box Office Manager and Director of Audience Services. She conceived and created the position of Director of Communication and Audience Development and assembled the communication team to generate a renewed energy and excitement about the theatre before taking on her current position as Executive Producer. Cynthia remains a working artist in the theatre and has choreographed SATURDAY'S VOYEUR for 16 years and directed the musical for five years. She has choreographed many SLAC productions including THE PERSIAN QUARTER; GO, DOG. GO!; BAT BOY THE MUSICAL; AND WATER LILIES from CABBIES; COWBOYS; and THE TREE OF THE WEEPING VIRGIN. Cynthia is proud to serve SLAC and its mission to develop and produce vital new work.
*Members of Actor's Equity Association
ACTORS' EQUITY ASSOCIATION (AEA) – founded in 1913, represents more than 45,000 actors and stage managers in the United States. Equity seeks to advance, promote and foster the art of live theatre as an essential component of our society. Equity negotiates wages and working conditions, providing a wide range of benefits, including health and pension plans. AEA is a member of the AFL-CIO, and is affiliated with FIA, an international organization of performing arts unions. The Equity emblem is our mark of excellence. www.actorsequity.org
Press & Reviews
Photo Gallery
Photos by Dav.d Photography
Green Room Gallery
Our Green Room Gallery is a collective endeavor between community and artists. This space allows us to offer a variety of diverse visual perspectives from local artists. In keeping with SLAC's mission to nurture our local, creative community, we celebrate these reinforcements born between the visual and performing arts. All sales go directly to the exhibiting artist.
Throughout the run of I'LL EAT YOU LAST: A CHAT WITH SUE MENGERS we are pleased to present artwork by Tricia Forsey Terry and Terence K. Stephens.
Tricia Forsey Terry is a native of SLC, and received her BFA degree at the University of Utah, with an emphasis on Drawing and Painting. She was privileged to have great instructors, including Alvin Gittins, Paul Davis, and Doug Snow. Tricia has been commissioned to paint for many local collectors. Her art consists of Portrait, Figurative, Landscape, and Abstract work. She enjoys a variety of subjects, and working with different mediums.
Terence K. Stephens is a native of Salt Lake City, a graduate of the University of Utah in Fine Arts (1981). He currently lives in San Francisco and Salt Lake City. He has exhibited extensively in SLC, Seattle and San Francisco and has been commissioned for Public Art in each of these cities. His work includes painting, sculpture and mixed media. Terence is a former board member of SLAC, the Utah Film Center, The Kimball Art Center, the Center on Contemporary Art (C.O.C.A.) in Seattle and several educational organizations in Utah.
In the Room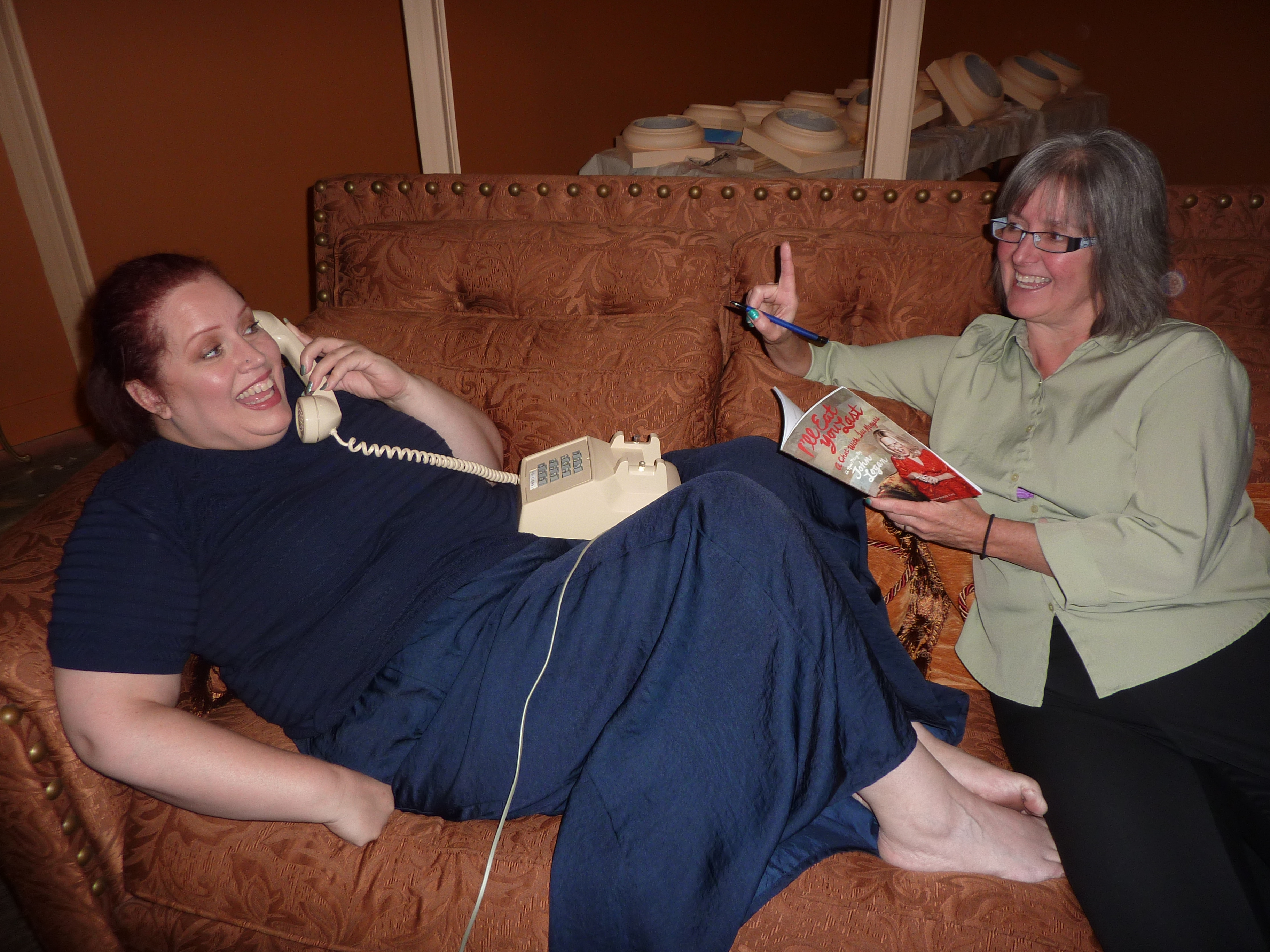 My Aunt Vi, my mother's sister, lived in California. To me, as a child growing up in rural Louisiana, she seemed exotic and mysterious, always fashion savvy with the newest hottest styles. When I was a child, our families would meet at my grandparent's house in Illinois. She would swoop in with her designer sunglasses (she worked at the company), bestowing on us all designer sunglasses with our initials in rhinestones. Her hair was dyed and worn in an upsweep do; I never saw her without long, painted fingernails, or without her makeup on. She would splurge on us and buy steak and serve it for breakfast. She chain-smoked over meals and in elevators. She refused senior discounts and would get offended if one was offered. she spent money she didn't have to help craft that image. She played by her own rules. She was ballsy and brash and spoke her mind - sometimes just for shock value - and late at night I could hear stirrings of arguments amongst the adults. My mother would be furious with her sister for reasons I didn't understand until I was older.
What does my Aunt Vi have to do with Sue Mengers? Sue's words of advice to the audience "You want to be a thing? Make yourself that thing." My aunt had in fact done just that, just like Sue had. Violet Grace Payne from rural Illinois moves to California in the 1960s and reinvents herself – became someone that no one in her past recognized, not even her parents, sister, or son. She could be selfish and catty and inconsiderate and in the next breath could be lovely and generous and kind. She would have made a good agent.
And this is exactly what Sue did also – remade herself into the thing she wanted to be – trying to leave behind a past that included painful memories and went to the mecca where dreams are created - to Hollywood. The siren call of Hollywood - where people are lured to and reinvent themselves every day. And it's hard to know who you are when you have reinvented yourself. Hollywood in the 1960s when Sue arrived didn't have a lot of women in charge of things. So, not only did Sue re-invert herself, she fought and scrambled to the top and became not the most powerful woman agent in Hollywood in the 1970s but the most powerful agent, period.
And as inexplicable as why someone becomes famous and powerful, the same can be said of the fall. Sue rose to the top very quickly and fell just as fast.
I had never heard of Sue Mengers until I worked on this script, though I knew the stars and directors and movies that she was instrumental in making. I hope you enjoy getting to know Sue as you sit in her Hollywood home in 1981 and learn about her fascinating life and reflect on how we reinvent ourselves – maybe not to the extreme of Sue Mengers or my Aunt Vi, but how we shape our lives, tweak our stories to make them just a tad more engaging, make ourselves into the "thing" we want to be. And is that a firm foundation? Or just waiting to crumble with one false move?
Photo: Camille G. Van Wagoner and Director Robin Wilks-Dunn during rehearsal.