Description
TWO STORIES by local playwright Elaine Jarvik was one of the 5 plays workshopped in SLAC's New Play Sounding Series (NPSS) during the 2013/14 Season. Jarvik said, "Nothing beats hearing your work read by good actors in front of a real, unbiased audience willing to stay afterwards to dissect what they've heard. By hearing the words out loud, by watching how the audience reacted, by listening to their questions and suggestions, I learned what worked and what didn't. This is how new plays get better." After its development last season in NPSS, SLAC has committed to ensuring the continued life of this play, presenting its World Premiere, directed by Keven Myhre, February 4 – March 1, 2015. Jodi is a struggling journalist eager to keep her job in a changing economy. When a Pakistani family moves in next door, Jodi gets more than just a great story. TWO STORIES is an exploration of diverse landscapes, including economic rise and fall, sensationalism and honesty, how we navigate the growing diversity and lingering stereotypes in our communities, and more intimately, how identity is bridged between generations.
Performances will take place in the 160-seat Upstairs Theatre Wednesdays through Saturdays at 7:30 p.m. and Sundays at 1 and 6 p.m. We will also have two Tuesday performances on February 17th and February 24th at 7:30 p.m. as well as two Saturday Matinees at 2:00 p.m. on February 21st and 28th. TWO STORIES will run approximately 1 hour and thirty minutes, with no intermission.
Cast & Creative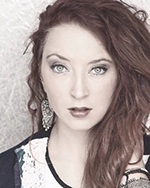 ELENA DERN* (Melinda)
Elena is very excited to return to SLAC for her fourth production! Most recently, she was seen in the Egyptian Theatre's production of A Chorus Line as Diana and has worked as Assistant Choreographer for Saturday's Voyeur 2013/2014 at SLAC. Other SLAC credits include Sally in Cat in the Hat, Bloody Bloody Andrew Jackson, and Saturday's Voyeur 2012. Favorite roles include Madelaine True in Wild Party and Gwen Landis in Fifth of July in Studio 115, ensemble in Hair and The Rocky Horror Show, and Raymonde in A Flea in Her Ear at the Babcock Theatre. Elena is a graduate of the Actor Training Program at the University of Utah. She thanks her family and friends for their never ending support!!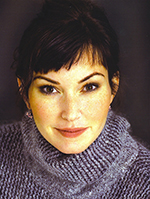 ALEXANDRA HARBOLD* (Jodie)
Alexandra is very happy to be back at Salt Lake Acting Company. Previously, she acted in Circle Mirror Transformation, Six Years, and Ice Glen, and directed the premieres of Elaine Jarvik and Kate Jarvik Birch's (a man enters) and Kathleen Cahill's The Persian Quarter. Recent projects include directing The Owl Girl(University of Utah), Climbing with Tigers (Red Fred Project & Flying Bobcat), andLost in the Woods (Salt Lake Men's Choir & Flying Bobcat), and acting in FEAST(NOW-ID & Flying Bobcat). Upcoming projects include directing Underneath the Lintel (AP Productions) and serving as Dramaturg on I Hate Hamlet (Pioneer Theatre Company). Alexandra is the Co-Founder and Co-Artistic Director of Flying Bobcat Theatrical Laboratory.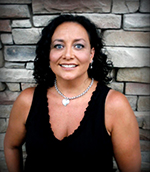 TAMARA HOWELL (Bashira)
Tamara has appeared recently in August:Osage County (Utah Rep), Motherhood Outloud, The 12 Dates of Christmas, Seven and The Good Body (Pygmalion Theatre). Other local roles include Truvy in Steel Magnolias and Rona Lisa Perretti in The 25th Annual Putnam County Spelling Bee (Pinnacle Acting Co.), Steffy in I Oughta Be in Pictures (Utah Theatre Artists), Noleta Netercott in Sordid Lives, Lou in Welcome Home Jenny Sutter and Zoila in Living Out (Pygmalion). Tamara is also a Mom and a Jr. High Drama Teacher. She earned her BFA in theatre from the University of Utah.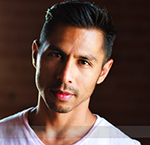 TITO LIVAS* (Amir)
Tito is proud to be making his Salt Lake City debut with SLAC! Born and raised just north of here in Caldwell, ID, Tito has just recently finished touring the world performing with Holland America and visiting six out of the seven continents. Before that he workshopped the new David Byrne musical "Here Lies Love" currently playing Off-Broadway, toured around the US with Theatreworks USA, worked as a performer at Walt Disney World, and performed Shakespeare in Idaho and Alaska. He loves animals, the outdoors, and pretending. :)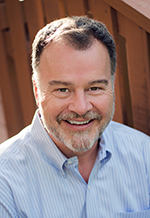 ZACK PHIFER (Kevin)
Zack had uber fun doing SLAC's well received production of "God of Carnage" last fall. After graduating from the U of U in the Acting Emphasis Program, he headed to Los Angeles where he appeared in over 150 commercials, 50 television shows and many films. Some favorite projects were "Murphy Brown", "Seinfeld", "Get Shorty" and "Romy and Michelle's High School Reunion". He can currently be seen in the film "Darling Companion" shot in Utah.
KEVEN MYHRE (Director/Executive Producer)
Keven received the Mayor's Artists Award in the Performing Arts in 2009. He was awarded the 2008 City Weekly Award for directing THE CLEAN HOUSE and MOONLIGHT AND MAGNOLIAS at Salt Lake Acting Company. His other directing credits at SLAC include BLOODY BLOODY ANDREW JACKSON, RED, ANGELS IN AMERICA: PARTS I & II, THE OVERWHELMING, RABBIT HOLE, I AM MY OWN WIFE, BAD DATES, KIMBERLY AKIMBO, GOING TO ST. IVES, WATER LILIES, THE MEMORY OF WATER, TWO-HEADED, THE BEAUTY QUEEN OF LEENANE, GROSS INDECENCY: THE THREE TRIALS OF OSCAR WILDE, C'EST MOI in MERE MORTALS and THREE DAYS OF RAIN. Keven has designed all of SLAC's sets and many of the costumes for the last 18 years. He has also designed 16 sets for The Grand Theatre. He designed sets for ACCORDING TO COYOTE, WEST SIDE STORY, CROW AND WEASSEL, and SOUTH PACIFIC at Sundance Theatre. His designs have also been seen at Pioneer Memorial Theatre, Utah Musical Theatre, Egyptian Theatre, Kingsbury Hall and the Babcock Theatre. His work for the Utah Arts Festival includes site design for the 20th anniversary. He received a BFA from the University of Utah and a MFA in Theatre from the University of Michigan.
CYNTHIA FLEMING (Executive Producer)
Cynthia has been in the world of dance and theatre professionally for over 35 years, during which time she performed in the Broadway, national and International companies with A CHORUS LINE. In 1978 as a U of U Theatre student, her performing relationship with SLAC began. Since 1995 she has worn many hats at SLAC, including Choreographer, Director, Box Office Manager and Director of Audience Services. She conceived and created the position of Director of Communication and Audience Development and assembled the communication team to generate a renewed energy and excitement about the theatre before taking on her current position as Executive Producer. Cynthia remains a working artist in the theatre and has choreographed SATURDAY'S VOYEUR for 16 years and directed the musical for five years. She has choreographed many SLAC productions including THE PERSIAN QUARTER; GO, DOG. GO!; BAT BOY THE MUSICAL; AND WATER LILIES from CABBIES; COWBOYS; and THE TREE OF THE WEEPING VIRGIN. Cynthia is proud to serve SLAC and its mission to develop and produce vital new work.
* Member of ACTOR'S EQUITY ASSOCIATION (AEA)
Actor's Equity was founded in 1913, represents more than 45,000 actors and stage managers in the United States. Equity seeks to advance, promote and foster the art of live theatre as an essential component of our society. Equity negotiates wages and working conditions, providing a wide range of benefits, including health and pension plans. AEA is a member of the AFL-CIO, and is affiliated with FIA, an international organization of performing arts unions. The Equity emblem is our mark of excellence. www.actorsequity.org
Press & Reviews
Photo Gallery
Green Room Gallery
Our Green Room Gallery is a collective endeavor between community and artists. This space allows us to offer a variety of diverse visual perspectives from local artists. In keeping with SLAC's mission to nurture our local, creative community, we celebrate these reinforcements born between the visual and performing arts. All sales go directly to the exhibiting artist.
During the run of TWO STORIES we are pleased to present the work of Katrina Berg. Katrina lives and creates in Midway, Utah with her husband, 4 sons (including baby twins), and daughter. She holds degrees in Early Childhood Education from Brigham Young University and Landscape Architecture from UNLV. After spending summers studying French in Paris, and later Architecture in Torino, Italy, she found she could not leave her paints alone. Her work is found in private collections across the United States, Canada, Mexico, Israel, and Europe.
Katrina uses paint as a means of preservation. This pictorial form of conservation acts as a record of a place, time, and feeling. Her work presenting homes and architecture not only offer physical descriptions, but also encapsulates the nostalgia of the American dream. As the architectural landscape of our cities and the cultural climate of our societies evolves scenes such as those depicted by Katrina find their place in the realm of the historical, rather than the current day to day. The American dream that once consisted of the small little house with the white picket fence has evolved, and is now diverse and individualized. TWO STORIES reflects America's changing demographics, and different versions of the American Dream are reflected through the changing architectural landscape of a neighborhood. Questions of neighborhood preservation are raised, and the American dream is examined.