Free Reading - HARBUR GATE by Kathleen Cahill
MONDAY, APRIL 27, 2015 @ 7pm
SLAC thanks the Jarvis and Constance Doctorow Family Foundation for their generous support of the
New Play Sounding Series.
Director - Cohen Ambrose
Cast - Alexis Baigue, Colleen Baum, Daniel Beecher, Shannon Musgrave, Melanie Nelson, Topher Rasmussen
Reader - Amy Ware
About the Play
Cahill's play tells the story of five soldiers, two men and three women, traveling on the same convoy through dangerous territory in northern Iraq at the height of the war.The journey tests their warriors' code — and their humanity — in ways they could never have imagined.
HARBUR GATE was workshopped as part of the Salt Lake Acting Company Playwrights' Lab in February. Read more about its process here.
HARBUR GATE is the recipient of the National New Play Network's Annual Commission.
About the Playwright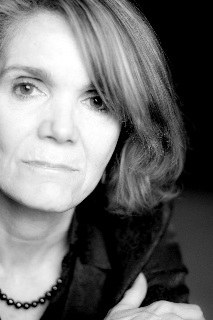 KATHLEEN CAHILL's awards include the Jane Chambers Playwriting Award, two Connecticut Commission on the Arts Playwriting Awards, a Massachusetts Artists Foundation Award, a Rockefeller Grant, a National Endowment for the Arts New American Works Grant, two Edgerton Foundation Awards and a Drama League Award. Her play CHARM was nominated for a Pulitzer Prize; her play THE PERSIAN QUARTER was nominated for a Steinberg Award. Her produced musicals and operas include FRIENDSHIP OF THE SEA, DAKOTA SKY; an opera, CLARA, two opera/cabarets, A TALE OF TWO CITIES: PARIS AND BERLIN IN THE TWENTIES, and the comedy, FATAL SONG. She also wrote the lyrics for David Zabriskie's Requiem. Her most recent production is the musical PERDIDA, THE WINTER'S TALE in Mexico. Her other produced plays include the comedy, COURSE 86B IN THE CATALOGUE (Salt Lake Acting Company), THE STILL TIME (Georgia Rep/Porchlight Theatre, Chicago), WOMEN WHO LOVE SCIENCE TOO MUCH (Porchlight Theatre and NPR Radio), JOY FOREVER (Cleveland Public, Firehouse Theatre, Massachusetts), CHARM (National New Play Network Festival, Salt Lake Acting Company premiere, Kitchen Dog Theatre, Dallas; Orlando Shakespeare; Taffety Punk, Washington D.C. and others), THE PERSIAN QUARTER (Salt Lake Acting Company, Merrimack Rep.) and a one-act, THE ELECTRODYNAMICS OF MOVING BODIES (Fusion Theatre, Albuquerque). She wrote the screenplay for the independent feature, Downtown Express. She is Playwright-in-Residence at the Salt Lake Acting Company.
About the Director
Cohen Ambrose is an MA theatre studies and MFA directing candidate at the University of Montana. He holds a BA in philosophy and theatre from The Evergreen State College. An actor, director, teacher, and scholar, Cohen has lived and worked in Montana, Washington, New York City, and Prague. His work has been published in Theatre Symposium, Wheelhouse Magazine, State of the Arts, and by the University of Montana Press. His directing credits for the University of Montana include THE GALILEO EXPERIMENT, BOOK OF DAYS, and CHARLES DICKENS' A CHRISTMAS CAROL; HOLES IN THE WALL and THE ELEPHANT MAN for Flathead Valley Community College; QUICK BRIGHT THINGS for GroundUP Productions, and ELEPHANTS AND COFFEE for 13th Street Repertory Theatre in New York City. He has directed staged readings and contributed to the development of new plays at the Missoula Colony, LABrynth Theatre, and GroundUP Productions. He is very grateful to have been invited for the first time to work with Salt Lake Acting Company.
About the Cast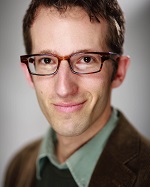 Alexis Baigue
Alexis acted in: GOODNIGHT DESDEMONA (GOOD MORNING JULIET), ANGELS IN AMERICA: MILLENNIUM APPROACHES, HOW I BECAME A PIRATE, SATURDAY'S VOYEUR, staged readings MOTHER COLLEGE, THE LIVELY LAD, BUNBURY, THE CANCER DIARIES, CHARM, PROPHETS OF NATURE, ANGELS IN AMERICA: PERESTROIKA (S.L.A.C.), ONE MAN, TWO GUVNORS (Pioneer Theatre), DEAR WORLD (Sundance Summer Theatre), BEYOND THERAPY, THE SEX HABITS OF AMERICAN WOMEN (Pygmalion), THE BOYS IN THE BAND (Wasatch), SURFIN' SAFARI (Desert Star), JACQUES BREL IS ALIVE AND WELL AND LIVING IN PARIS (TheatreWorks West), ANASTASIA (StageRight), WIT (Emily Company), NO EXIT (SallyFourth), SUMMER AND SMOKE, CABARET, RHINOCEROS, QUEEN CHRISTINA, ANTIGONE, THE RIMERS OF ELDRITCH (University of Utah), YOU CAN'T TAKE IT WITH YOU, THE TREE OF LACE (Salt Lake Community College); staged readings: THE UNDERPANTS, THE VIOLET HOUR, THE LAST SUNDAY IN JUNE, (Utah Contemporary Theatre), RECTUM!, and Kathleen Cahill & David Owens' CUP (First Unitarian Church); film: SLOW MOE, SINGLE TRACKS, 12 DOGS OF CHRISTMAS: GREAT PUPPY RESCUE; television: GRANITE FLATS.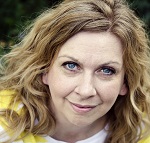 Colleen Baum
Colleen is from Salt Lake City and is happy to be back at Salt Lake Acting Company. She was last seen in COURSE 86B IN THE CATALOGUE, END DAYS, RABBIT HOLE, SEX STING, KIMBERLY AKIMBO, GO DOG GO, SATURDAY'S VOYEUR, THE WATER PROJECT and CABBIES COWBOYS AND THE TREE OF THE WEEPING VIRGIN. At Pioneer Theatre Company in MUCH ADO ABOUT NOTHING, OUR TOWN, THE HEIRESS, LOST IN YONKERS and YOU CAN'T TAKE IT WITH YOU. At Plan-B Theatre Company in CHRISTMAS WITH MISFITS, THE LARAMIE PROJECT, ANIMAL FARM, WAR OF THE WORLDS, SLAM, AND THE BANNED PLAYED ON, and TRAGEDY: A TRAGEDY. At The Old Lyric Rep Company in BLITHE SPIRIT, ALWAYS PATSY CLINE, GOODNIGHT DESDEMONA (GOOD MORNING JULIET) and BLOOD BROTHERS. Colleen is a proud member of Actors¹ Equity.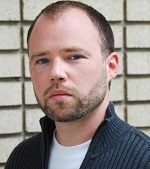 Daniel Beecher
Daniel attended the actor training program at the U of U. He has most recently been seen locally in AUGUST: OSAGE COUNTY with Utah Rep and Silver Summit, and at the Grand Theater in NOISES OFF, OUR TOWN, and DEATH OF A SALESMAN. Other local credits include COURSE 86 B IN THE CATALOGUE, THE CARETAKER, and AN EMPTY PLATE IN THE CAFE DU GRAND BOEUF at Salt Lake Acting Company, PETER PAN, MACBETH, KING LEAR, and ROSENCRANZ AND GUILDENSTERN ARE DEAD at Pioneer Theatre Company, and many others.
Melanie Nelson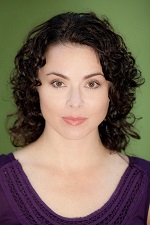 Melanie received her Bachelor of Arts degree from Southern Utah University and performed at the Utah Shakespearean Festival. She went on to receive her Master of Fine Arts degree from Southern Methodist University where she performed at the Dallas Theater Center and Fort Worth Shakespeare in the Park, among other venues. This is her third play reading with SLAC. Some of her favorite roles include Sarah in TIME STANDS STILL, Berthe in BOEING BOEING, Emma in BETRAYAL, Catherine in PROOF, Elvira in BLITHE SPIRIT, Hanna in ARCADIA, Mrs. Cheveley in AN IDEAL HUSBAND, Chris in DANCING AT LUGHNASA and Becca in THE RABBIT HOLE (all at Pinnacle Acting Company), Portia in THE MERCHANT OF VENICE (Greer Garson Theater), Ophelia in HAMLET (Fort Worth Shakespeare in the Park). Other credits include: Martha Cratchet, A CHRISTMAS CAROL (The Dallas Theater Center); Maisy, SLAM – IT MUST HAVE BEEN COLD (Plan B Theatre Company); Jane, THE WOMEN (Theatre Neo); Hermia, A MIDSUMMER NIGHT'S DREAM (Southwest Acting Company); Mariah, LOOSE ENDS (Margo Jones Theater); Amy Lee, LAUNDRY & BOURBON (The Egyptian Theatre). Melanie teaches acting at Westminster College, is a founder and the Managing Director of Pinnacle Acting Company and is a recognized actor/combatant by the SAFD.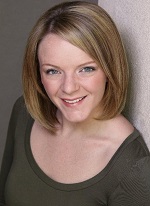 Shannon Musgrave
Shannon recently returned to Salt Lake City from Washington DC, where she spent two years earning her MA in Arts Management at American University. While in DC, Shannon worked for Arena Stage, Flying V Theatre, the Washington Bach Consort, was selected as a directing fellow for the Kennedy Center's 2013 Directing Intensive: Developing the New Play, and served as Executive Chair for the annual Emerging Arts Leaders. Shannon got her start in theatre as an actor, earning her BA in Musical Theatre from Weber State University. She performed on SLAC's stages in SATURDAY'S VOYEUR from 2009 - 2011 as well as in GO, DOG. GO! and HOW I BECAME A PIRATE. Other local credits include 42ND STREET (Pioneer Theatre Co.), MUSICAL OF MUSICALS and SCHOOL HOUSE ROCK (The Grand Theatre), ROMEO & JULIET and THE 25TH ANNUAL PUTNAM COUNTY SPELLING BEE (Pinnacle Acting Co.) She also choreographed THE WIZARD OF OZ and OLIVER! at the Grand Theatre. Shannon is thrilled now to be back at SLAC as Associate Producer and Director of New Play Development.
Topher Rasmussen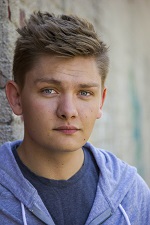 Topher Rasmussen: Director/Playwright of Hamlet and Ophelia Go Swimming (Edinburgh Fringe 2014). Regional credits: Tchaik in The Private Ear (Sting & Honey Co.), Adam in Adam and Steve and the Empty Sea (Plan-B Theatre Co., fringeNYC 2013), Oswald Alving in Ghosts (Plan-B Script in Hand series), Sterling in Course 86B in the Catalogue (SLAC, 2012 CityWeekly Arty: Best Chewing of Scenery), Brian in Borderlands (Plan-B Theatre Co.), and a handful of SLAMs (Plan-B Theatre Co.). Other Credits: Gabe in Next to Normal (UVU, KCACTF 2014), Lucentio in Taming of the Shrew (UVU), Bianca in Taming of the Shrew (Grassroots Shakespeare Company), and Christ/Ensemble in the initial run of This Bird of Dawning Singeth All Night Long (Sting and Honey Co.).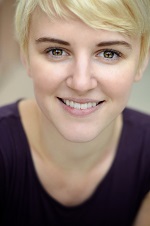 Amy Ware (Reader)
Amy is a Senior at Westminster College studying Arts Administration. She is very excited to be participating in her first NPSS reading at Salt Lake Acting Company. Previous performances she has been in include: GODSPELL at Westminster College as Amy (Learn Your Lessons Well); TEMPEST at Westminster College as Spirit; HECUBA with the Classical Greek Festival as Polyxena; THREE SISTERS at Westminster Collage as Irina; FAME at the Grand Theater as a dancer; and the one-act POST-ITS at Westminster College as the Actress.
HARBUR GATE is a very personal look at how war affects the lives of those on the front line. Kathleen has incredible stories about her meetings and interviews with veterans whose accounts inspired and informed the script. Kathleen was also moved by the documentary The Invisible War, which examines the ever-increasing incidents of sexual assault within the U.S. Military, and the book The Evil Hours: A Biography of Post-Traumatic Stress Disorder. HARBUR GATE is a play in three parts, each with two characters, and is at the beautiful intersection of war and art – theatre. In warfare, a theatre is an area or place in which important military events occur or are progressing. Or, as was decided in the HARBUR GATE room, theatre = where shit happens. - See more at:
http://saltlakeactingcompany.org/blog/item/960-slac-playwrights-lab-harbur-gate#sthash.cVZeh7EV.dpuf