Free Reading - HOW TO STEAL A PICASSO by William Missouri Downs
MONDAY, FEBRUARY 16, 2015 @ 7pm
SLAC thanks the Jarvis and Constance Doctorow Family Foundation for their generous support of the
New Play Sounding Series.
About the Play
A counterfeit Picasso and cruel hoax are at the heart of this new dark comedy by the author of THE EXIT INTERVIEW and MR. PERFECT. When their bad boy son returns home on the same day a Picasso goes missing from a nearby art gallery, an eccentric family is forced to confront failure, love and the meaning of originality in this modern pixilated world where everything is copyrighted and art is no more than a commodity.
About the Playwright
WILLIAM MISSOURI DOWNS is the author of THE EXIT INTERVIEW, which was produced here at the SLAC as part of a Rolling World Premiere from the National New Play Network in 2013. This spring SLAC will stage the world premiere of his new comedy MR. PERFECT. His other new comedy WOMEN PLAYING HAMLET is the winner of a second Rolling World Premiere and will be produced this spring by the Unicorn Theatre in Kansas City, the New Theatre in Miami, and the Harrisburg Shakespeare Company in Pennsylvania. Bill has had over a hundred and fifty productions of his plays, won numerous playwriting awards, written four books on the art of theatre, playwriting and screenwriting and served as a freelance and staff writer on several NBC television shows.
About the Director
TERESA SANDERSON has been seen most recently as Violet in AUGUST:OSAGE COUNTY for Silver Summit and Utah Repertory Theatre Companies, Martha in WHO'S AFRAID OF VIRGINIA WOOLF for Pinnacle Acting Company, and ERIC(A) for Plan B Theatre Company which won the award for " Best Drama" at the United Solo Festival in New York City. Favorite Directing credits include LADY DAY AT EMERSON'S BAR A GRILL for Pygmalion Theatre Company, ONE FLEW OVER THE CUCKOO'S NEST for Theatre Works West and Student SLAM for Plan B and the Theatre Arts Conservatory.
About the Cast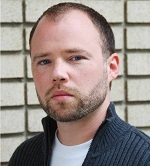 DANIEL BEECHER attended the actor training program at the U of U. He has most recently been seen locally in AUGUST: OSAGE COUNTY with Utah Rep and Silver Summit, and at the Grand Theater in NOISES OFF, OUR TOWN, and DEATH OF A SALESMAN. Other local credits include COURSE 86 B IN THE CATALOGUE, THE CARETAKER, and AN EMPTY PLATE IN THE CAFE DU GRAND BOEUF at Salt Lake Acting Company, PETER PAN, MACBETH, KING LEAR, and ROSENCRANZ AND GUILDENSTERN ARE DEAD at Pioneer Theatre Company, and many others.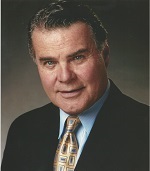 TERENCE GOODMAN. New York roles include the original production of JESUS CHRIST SUPERSTAR, the first revival of DAMN YANKEES with Gwen Verdon and Ray Walston and as Captain Smith in TITANIC. Major regional favorites include Al Capone in ELIOT NESS IN CLEVELAND directed by Hal Prince/Nick Corley at The Denver Center, GREAT EXPECTATIONS for Goodspeed Musicals, OEDIPUS, PRIVATE EYE written by Chad Beguelin and Matthew Sklar (ELF ) at The American Stage Company and KELLY at The York Theatre, Musicals in Mufti. Film starring roles include Ode to Billy Joe, Final Rinse, and 95ers: Time Runner. Over 30 guest-star television roles and was a series regular on Days of Our Lives. Local favorites include THE EXIT INTERVIEW and (A MAN ENTERS) for SLAC and Billy Flynn in CHICAGO, 12 ANGRY MEN, THE DIARY OF ANNE FRANK and Antonio in MUCH ADO ABOUT NOTHING for Pioneer Theatre Company. Terence now lives in Park City where he is raising his son Jack.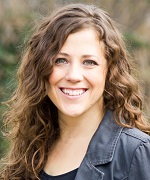 ELISE GROVES is delighted to be returning to her Salt Lake Acting Company family once again. She was last seen here as "Dell" in COURSE 86B IN THE CATALOGUE. Her recent/favorite credits include "Logainne Schwartzandgrubenierre" in THE 25TH ANNUAL PUTNAM COUNTY SPELLING BEE at Pioneer Theatre Co., "Meg" in BRIGADOON at HTC, and "June" in GYPSY. Aside from acting Elise likes to travel, play Texas Hold 'em and eat Sour Patch Kids until her tongue turns raw.
JESSE PEERY. Jesse is so pleased to be working with this great company again! His last role with Salt Lake Acting Company was as Raymond in MANNING UP and, before that, Milo in the world premiere of (A MAN ENTERS). Other regional credits include Sam Byck in ASSASSINS and the M.C. in CHICAGO for Dark Horse Company Theatre, Antoine in A NIGHT WITH THE FAMILY and also as the role of himself in WELL for Pygmalion Theatre Company, Court in The New Works Theatre Machine's world premiere of RIDE ME: A PLAY WITH CRUEL INTENTIONS, Austin in TRUE WEST and Rick in SIX DEGREES OF SEPARATION for Wasatch Theatre Company, Danny in DANNY AND THE DEEP BLUE SEA for the Egyptian Studio Theatre in Park City, and Pale in the Utah Theatre Artists Company production of BURN THIS. He was privileged to be part of the cast for the celebrity reading of SOME MEN on the Jeanne Wagner stage with special guest Terrence McNally. While a repertory artist for the Juilliard Conservatory in Chautauqua, New York, credits included Michael in A.R. Gurney's THE DINING ROOM, and Malvolio in TWELFTH NIGHT.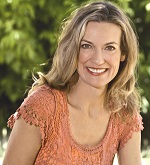 SUSAN DOLAN STEVENS appeared in SLAC's SIX YEARS, MAN FROM NEBRASKA, THREE DAYS OF RAIN and FF:THE BRONTES, numerous NPSS readings and has been a member of SLAC's playwright's group under Julie Jensen and Mike Dorrell. Pioneer Theatre Company credits include DRACULA, LETTICE AND LOVAGE, ROMEO AND JULIET, ARCADIA. She's also performed with the Old Lyric Repertory Company, Utah Contemporary Theatre, Plan-B Theatre Company, Babcock Theatre, Egyptian Theatre Company, Sundance Theatre, Broadway Stage, and the Rose Wagner. Some of her Film and Television credits include: Everwood, Touched By An Angel, Promised Land, Cover Me, Perfect Murder, Perfect Town, several Movies of the Week, How I Saved The President, Blind Dating, Shooting Star, The Redemption of Sarah Cain, Invasion of Privacy, Dream Machine . Susan holds a B.A. in acting from Albion College, MI and had the privilege of working at THE ACTORS STUDIO and THE STRASBERG INSTITUTE, New York. Susan's M.F.A. in Directing is from the University of Utah.