January 15, 2020
If you don't remember (or never saw) Ibsen's original A DOLL'S HOUSE, don't worry: there's absolutely no need to study up on the 140-year-old Norwegian play to enjoy PART 2. Even if you are familiar, here are some facts about the setting: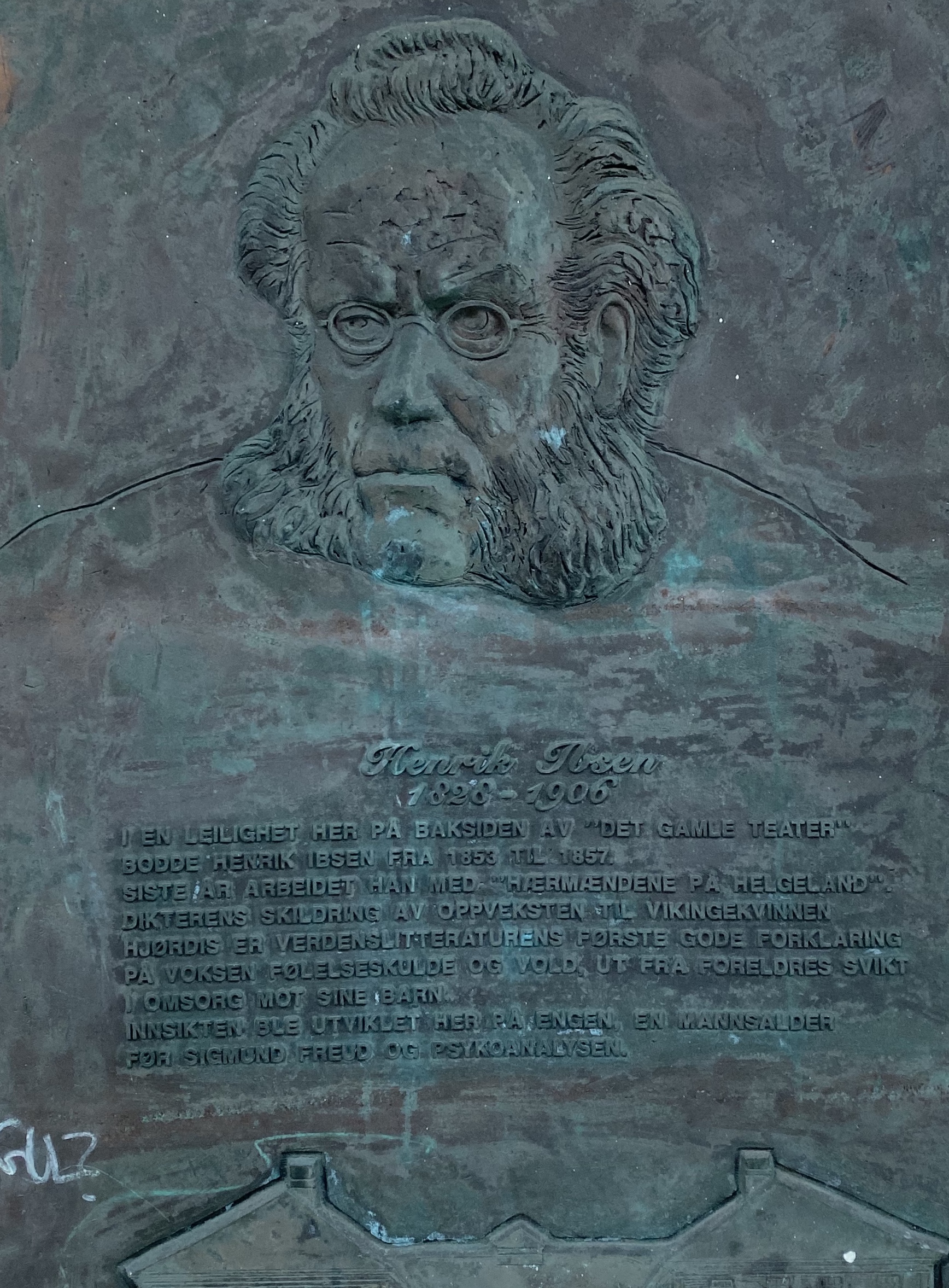 Plaque marking the former site of Henrik Ibsen's apartment in Bergen, Norway. Photo: Joshua Black
• Nora, hitherto an extremely submissive wife, left her husband Torvald and their 3 children at the end of the first play
• Divorce was practically unheard of then. Only 7 cases were recorded in the 1880s in Norway, a country of 2.2 million people
• Protestant sensibility, in an effort to combat some of the effects of industrialization, had made the marriage contract and the family unit priority number one in civilized society
• There were very few rights for women in Norway (or Europe, or America for that matter) at the time. A woman was considered her father's property until she was married, at which time she became the property of her husband
The moment Nora leaves her husband and family is the most famous part of the original story, and has been referred to as "the door slam heard round the world." Nora's actions in the play reverberated in the hearts of audiences, for good or for ill, and ushered in a cultural shift that had been brewing at the time – and that we're still trying to figure out how to live with today.
When the original play premiered, audiences were shocked. They weren't even used to hearing a play performed with realistic dialogue (they were used to metered verse at the theatre), let alone seeing a woman who shakes off her most sacred duties to marriage, family, and a happy ending. No one expected to see Nora slam the door on Torvald and her children – but slam it she did, sending a shockwave of realization, and action, on the part of oppressed women in Western society.
So sit back, and enjoy the continuing conversation – it's one we're still discussing, and likely will be for, oh, at least 20 or 30 more years.
- Heather Nowlin,
Dramaturg, A DOLL'S HOUSE, PART 2