Description
SLAC's commitment to new plays continues as it celebrates spring with the World Premiere of a 'sort of' romantic comedy, MR. PERFECT by William Missouri Downs. SLAC is proud to welcome Downs back to Utah after previously working with him on last season's hit, THE EXIT INTERVIEW. Directed by John Caywood and running April 8 – May 5, 2015, MR. PERFECT tells the story of a quirky flight attendant and romance novel junkie who thinks she's met Mr. Perfect. When it doesn't work out, she sets out to connect the random events that make up life, hoping to find the meaning of it all.
Performances will take place in the 160-seat Upstairs Theatre Wednesdays through Saturdays at 7:30 p.m. and Sundays at 1 and 6 p.m. We will also have two Tuesday performances on April 21st and 28th and two Saturday Matinees at 2:00 p.m. on April 25th and May 2nd. MR. PERFECT will run approximately 2 hours and 15 minutes with one 10 minute intermission.
Cast & Creative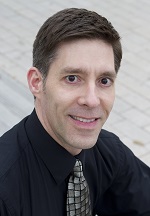 DARRIN DOMAN* (Ralph/Priest)
Darrin is Double D-lighted to be returning to the SLAC main stage in the world premiere of MR. PERFECT. Actually conversing with the playwright of a new work and being the first to portray a brand new character is truly a rare treat. Darrin made his Salt Lake Acting Company debut as Ben in SATURDAY'S VOYEUR 2005. Other SLAC stage credits include Dick Fig in THE EXIT INTERVIEW, Alan Raleigh in GOD OF CARNAGE and Charlotte von Mahlsdorf (understudy) in I AM MY OWN WIFE as well as appearances in SLAC's New Play Sounding Series—Reader, (a man enters); Dad, TRENCH COAT IN COMMON; Bart, THE THUGS; Mike, 14 and Reader, MAMMOTH. Additionally, Darrin served as Musical Director for SLAC's productions of A YEAR WITH FROG AND TOAD, CLICK CLACK MOO: COWS THAT TYPE and HOW I BECAME A PIRATE. He has particularly fond memories of playing Cosme McMoon in SOUVENIR for Utah Contemporary Theatre where he had the chance to act, sing and play the piano all in the same production. He works full-time at the University of Utah Hospital and recently completed a quest to see the 7 New Wonders of the World. Darrin is currently open to suggestions for future travel plans. Many thanks to the production staff, crew and cast for their hard work. Enjoy the show!
RYON SHARETTE* (Jeffrey)

Ryon is honored to be welcomed back to SLAC this season after having played Ingersoll last year in GRANT & TWAIN. A recent graduate of the University of Utah Actor Training Program, Ryon performed for Pioneer Theatre Company's internship program as Robert Martin in EMMA and as Adrian in THE TEMPEST. For The Classical Greek Theatre Festival, his credits include Oedipus in OEDIPUS THE KING, The Herdsman in IPHIGINIA IN TAURUS, Admetos in ALCESTIS and Pentheus in THE BAKKHAI. Credits in The Babcock Theatre include Valentine in TWO GENTLEMEN OF VERONA, Antipholus of E. in COMEDY OF ERRORS, Chris in ALL MY SONS, Banquo in MACBETH, Jesus in THE LAST DAYS OF JUDAS ISCARIOT, Riff Raff in THE ROCKY HORROR SHOW, Trigorin in THE SEAGULL and Borachio in MUCH ADO ABOUT NOTHING. Notable roles for Salty Dinner Theatre include John Watson in SHERLOCK HOLMES, Clyde in BONNIE AND CLYDE and Frederick in PIRATES OF PENZANCE.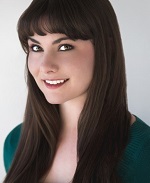 EMILIE STARR (Zooey)
Emilie is crazy excited to be a part of the Mr. Perfect cast and loves being a part of the SLAC family whether she is house managing, selling concession, or having the honor to be preforming on the main stage. Emilie is a very successful starving actress in Utah. Some of her favorite roles include Skittle Sister in SATURDAY'S VOYEUR 2012 , Docent in SATURDAY'S VOYEUR 2013, Alice in CLOSER with Wasatch Theatre Company, Cavale in COWBOY MOUTH with Good Company Theater, Diana in NEXT TO NORMAL at the Zigfeld Theatre, Sarah in GRACE with Utah Rep & ATG Theatre, Ivy in BARE: A POP MUSICAL with Utah Rep, & June in MUSICAL OF MUSICALS THE MUSICAL with Old Lyric Rep. She also can be found performing Utah schools with Intermountain Health Care's " Live Well Tour". She would like to thank her loving Mom, Dad and sister Jennie for always support her terrible theatre habit. Also she would like to thank her entourage Eric, Tracy and Olivia for hanging around, some day she would like to have coat tails worthy of such an awesome entourage.
STEPHANIE HOWELL* (Donna)
Stephanie is thrilled to return to SLAC after performing as Jean in last season's GOOD PEOPLE. Most recently, She appeared as Evelyn in Pygmalion Theatre Company's SPARK. At Plan-B Theatre Company she performed in 3, BORDERLANDS, THE END OF THE HORIZON, THE ALIENATION EFFEKT and BASH, as well as all 10 'slam's (Plan-B's annual 24-hour theatre festival). Other local credits include ONE FLEW OVER THE CUCKOO'S NEST, BIG RIVER, FORUM and SOUTH PACIFIC at Pioneer Theatre Company, as well as productions at The Grand Theatre, The Emily Company,The Egyptian Theatre Company, Repertory Dance Theatre and Aerial Arts of Utah. Stephanie is a graduate of Northwestern University with a degree in Theatre Arts and is a member of Actor's Equity.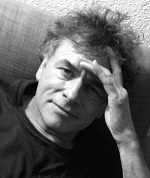 WILLIAM MISSOURI DOWNS (Playwright)
William Missouri Downs is the author of THE EXIT INTERVIEW, which was produced here at the SLAC as part of a Rolling World Premiere from the National New Play Network in 2013. His other new comedy WOMEN PLAYING HAMLET is the winner of a second Rolling World Premiere and will be produced this spring by the Unicorn Theatre in Kansas City, the New Theatre in Miami, and the Harrisburg Shakespeare Company in Pennsylvania. Bill has had over a hundred and fifty productions of his plays, won numerous playwriting awards, written four books on the art of theatre, playwriting and screenwriting and served as a freelance and staff writer on several NBC television shows.
JOHN CAYWOOD (Director)
John is pleased to return to SLAC following earlier productions of THE EXIT INTERVIEW, GOD OF CARNAGE, BATBOY, INCORRUPTIBLE and six versions of SATURDAY'S VOYEUR. John landed in SLC in 1987 from New York City for a one season residency at Pioneer Theatre Company. After 13 seasons with the company, John became Producing Artistic Director at Park City's Egyptian Theatre Company. Other Utah directing assignments include The Grand, Tuacahn, Sundance Summer Theatre and Utah Musical Theatre. Favorite projects include BATBOY, THE MUSICAL RUTHLESS, THE MUSICAL, and of course, MR. PERFECT. It is fairly clear that he prefers Utah to New York.
JANICE JENSON* (Stage Manager)
Janice is excited to be returning to Salt Lake Acting Company after stage managing SATURDAY'S VOYEUR 2014, 2013, 2012 and 2011. She also stage managed THE EXIT INTERVIEW, HOW TO MAKE A ROPE SWING, BLOODY BLOODY ANDREW JACKSON, COURSE 86B IN THE CATALOGUE, DOTTIE: THE SISTER LIVES ON, GOD OF CARNAGE and CIRCLE MIRROR TRANSFORMATION. Other stage management credits include TICK, TICK...BOOM!, REEFER MADNESS, A NEW BRAIN, THE BEST LITTLE WHOREHOUSE IN TEXAS (Dark Horse Theatre Company), SAM I WAS (SLAC Fringe Festival), HAIR, FAME, THE AWESOME 80'S PROM, RENTED CHRISTMAS and DANNIE AND THE DEEP BLUE SEA (Egyptian Theatre). Janice is a graduate of BYU and was selected as a USITT 2008 Stage Management Mentee, where she stage managed THE HISTORY OF DRAG. She would like to thank Max for his support.
BRENDA VAN DER WIEL (Costume Design)
As always, Brenda is happy to be working for Salt Lake Acting Company. Brenda is part of the design faculty for the University of Utah Theatre Department. She designs regularly for that department as well as for Pioneer Theatre Company and for SLAC. Previously she has designed for RAPTURE, BLISTER, BURN, DR. SEUSS'S THE CAT IN THE HAT, GOOD PEOPLE, THE EXIT INTERVIEW, BLOODY BLOODY ANDREW JACKSON, (A MAN ENTERS), HOW I BECAME A PIRATE, IF YOU GIVE A MOUSE A COOKIE, CHARM, MASTER CLASS, SIX YEARS, THE CLEAN HOUSE, ROUNDING THIRD and END DAYS for SLAC. She has also designed costumes for several of the recent productions of SATURDAY'S VOYEUR. Recent work includes RENT, A CHRISTMAS STORY, NOISES OFF, THE FOREIGNER, YOU CAN'T TAKE IT WITH YOU and EMMA for PTC. She also designed for MUCH ADO ABOUT NOTHING, THE MERRY WIVES OF WINDSOR, DEATH OF A SALESMAN, THE COUNT OF MONTE CRISTO and COMEDY OF ERRORS for the Alabama Shakespeare Festival. She has designed for all but one of the U of U's CLASSICAL GREEK FESTIVAL PRODUCTIONS for the past 19 years. Before moving to Salt Lake City, Brenda also worked at the Seattle Opera, the Santa Fe Opera and the Utah Shakespearean Festival.
JAMES M. CRAIG (Lighting Design)
James has designed the lighting for more than 50 shows at Salt Lake Acting Company since 1997, most recently for RAPTURE, BLISTER, BURN, I'LL EAT YOU LAST: A CHAT WITH SUE MENGERS, SATURDAY'S VOYEUR 2014, GRANT & TWAIN, GOOD PEOPLE, VENUS IN FUR, SATURDAY'S VOYEUR 2013, THE EXIT INTERVIEW, MANNING UP, and BLOODY BLOODY ANDREW JACKSON. He has also designed lights for Plan-B Theatre, Utah Contemporary Theatre, Utah Musical Theatre, The Egyptian Theatre Company, Peery's Egyptian Theatre, Odyssey Dance Theatre, The Grand Theatre, Weber State University, The Emily Company, Georgia Shakespeare Festival, Virginia Stage Company, The Generic Theatre, Little Theatre of the Rockies, U of U Youth Theatre, U of U Lyric Opera Ensemble and Theatre Inc. Currently Jim is the Technical Director for the Park City Institute. He holds a BS in Theatre from Weber State University, and is a member of United Scenic Artists Local 829.
JESSICA GREENBERG (Sound Designer)
Jessica's work as a designer has taken her to many venues in New York and around the country, with diverse projects in theatre, dance, and opera. New York designs include productions with New Opera NYC, Alivewire Theatrics, Red Fern Theatre, Castillo Theatre, Two Headed Calf, Midlantic Theatre, Heiress Productions, The Exchange/Orchard Project, and Epic Theatre Ensemble Education Programs. She has also served as a lecturer or guest designer at Hampshire College, Endicott College, Amherst College, Smith College and Yale University. Jessica is currently Assistant Professor of Lighting & Sound Design at Weber State University in Ogden, UT. She holds a BA from Hampshire College and a MFA from the University of Massachusetts Amherst. www.jessicagreenberg.com.
SANDRA SHOTWELL (Dialect Coach)
Sandra received an M.F.A. in Acting from The American Conservatory Theater in San Francisco, an Advanced Diploma in Voice and Speech, with Distinction, from London's Central School of Speech and Drama, is a Certified Laban-Bartenieff Movement Analyst, and is currently working toward Meisner Teacher Certification with the True Acting Institute. Sandra is very pleased to return to SLAC after dialect coaching The Persian Quarter, God of Carnage, and The Exit Interview. She has dialect coached numerous shows with Pioneer Theatre Company. She recently directed a SLAC staged reading of Bull Shark Attack, by Troy Deutsch. Sandra is a professor with the University of Utah, Department of Theatre, teaching acting, voice, speech, and text, and she loves being a foster "mom" for dogs with the Humane Society of Utah.
KEVEN MYHRE (Set & Prop Design, Executive Producer)
Keven received the Mayor's Artists Award in the Performing Arts in 2009. He was awarded the 20008 City Weekly Award for directing THE CLEAN HOUSE and MOONLIGHT AND MANGOLIAS at Salt Lake Acting Company. His other directing credits at SLAC include BLOODY BLOODY ANDREW JACKSON, RED, ANGELS IN AMERICA: PARTS I & II, THE OVERWHELMING, RABBIT HOLE, I AM MY OWN WIFE; BAD DATES, KIMBERLY AKIMBO, GOING TO ST. IVES, WATER LILIES, THE MEMORY OF WATER, TWO-HEADED, THE BEAUTY QUEEN OF LEENANE, GROSS INDECENCY: THE THREE TRIALS OF OSCAR WILDE, C'EST MOI in MERE MORTALS and THREE DAYS OF RAIN. Keven has designed all of SLAC's sets and many of the costumes for the last 18 years. He has also designed 16 sets for The Grand Theatre. He designed sets for ACCORDING TO COYOTE, WEST SIDE STORY, CROW AND WEASSEL, and SOUTH PACIFIC at Sundance Theatre. His designs have also been seen at Pioneer Memorial Theatre, Utah Musical Theatre, Egyptian Theatre, Kingsbury Hall and the Babcock Theatre. His work for the Utah Arts Festival includes site design for the 20th anniversary. He received a BFA from the University of Utah and a MFA in Theatre from the University of Michigan.
CYNTHIA FLEMING (Executive Producer)
Cynthia has been in the world of dance and theatre professionally for over 35 years, during which time she performed in the Broadway, national and international companies with A CHORUS LINE. In 1978 as a University of Utah Theatre student, her performing relationship with Salt Lake Acting Company began. Since 1995 she has worn many hats at SLAC, including Choreographer, Director, Box Office Manager and Director of Audience Services. She conceived and created the position of Director of Communication and Audience Development and assembled the communication team to generate a renewed energy and excitement about the theatre before taking on her current position as Executive Producer. Cynthia remains a working artist in the theatre and has choreographed SATURDAY'S VOYEUR for 16 years and directed the musical for five years. She has choreographed many SLAC productions including THE PERSIAN QUARTER; GO, DOG. GO!; BAT BOY THE MUSICAL; and WATER LILIES from CABBIES, COWBOYS AND THE TREE OF THE WEEPING VIRGIN. Cynthia is proud to serve SLAC and its mission to develop and produce vital new work.
*Members of Actor's Equity Association
ACTORS' EQUITY ASSOCIATION (AEA) – founded in 1913, represents more than 45,000 actors and stage managers in the United States. Equity seeks to advance, promote and foster the art of live theatre as an essential component of our society. Equity negotiates wages and working conditions, providing a wide range of benefits, including health and pension plans. AEA is a member of the AFL-CIO, and is affiliated with FIA, an international organization of performing arts unions. The Equity emblem is our mark of excellence. www.actorsequity.org
Press & Reviews
Photo Gallery
Greenroom Gallery
We are thrilled to present the work of Willamarie Huelskamp who is not only a gifted visual artist, but has been a longtime supporter of SLAC and one of our very own subscribers. Spring renewals bring a lively energy, and the vibrant and whimsical work of Willamarie becomes a visual reminder of the diverse and brave artists, audiences, friends and supporters that allow us to exist.
Willamarie's work lives in the realm of the messy and tactile. Where paint is transformed into a micro-universe of her very own, and texture, rhythm of line, and pattern of form are at play. Her paintings come from the heart. Where it would be easy to edit out the overly sentimental, complicated, or just plain crazy leaving those elements in creates a deeply personal visual language.
"The subject of my work sometimes reflects the outer world of my life with my family but more accurately is a reflection of the inner experience of this mad and joyful journey called my life. I wonder about this humanness I share with all the people who have come before me and who will come after me. Through deceptively simple images and rich layering of texture, my paintings speak beyond culture and time and location. Employing a personal symbolic language they explore the places where my consciousness overlaps and merges with the consciousness of others and my search for wholeness and connection."