Description
"TOO MUCH MEMORY is an adaptation of ANTIGONE firmly set in the present. Playwright Keith Reddin and I used this classic play to ask, when a country is in crisis, what are the rights of the individual? Of the government? How are we silenced? How do we lead? How do we maintain democracy? We've just come out of a groundswell of political activism demanding change. We're finding out it isn't so simple, it takes speaking up over and over. I find that where ever and when ever audiences experience TOO MUCH MEMORY, the play mirrors the nuance of our current landscape."
~ Playwright Meg Gibson
Cast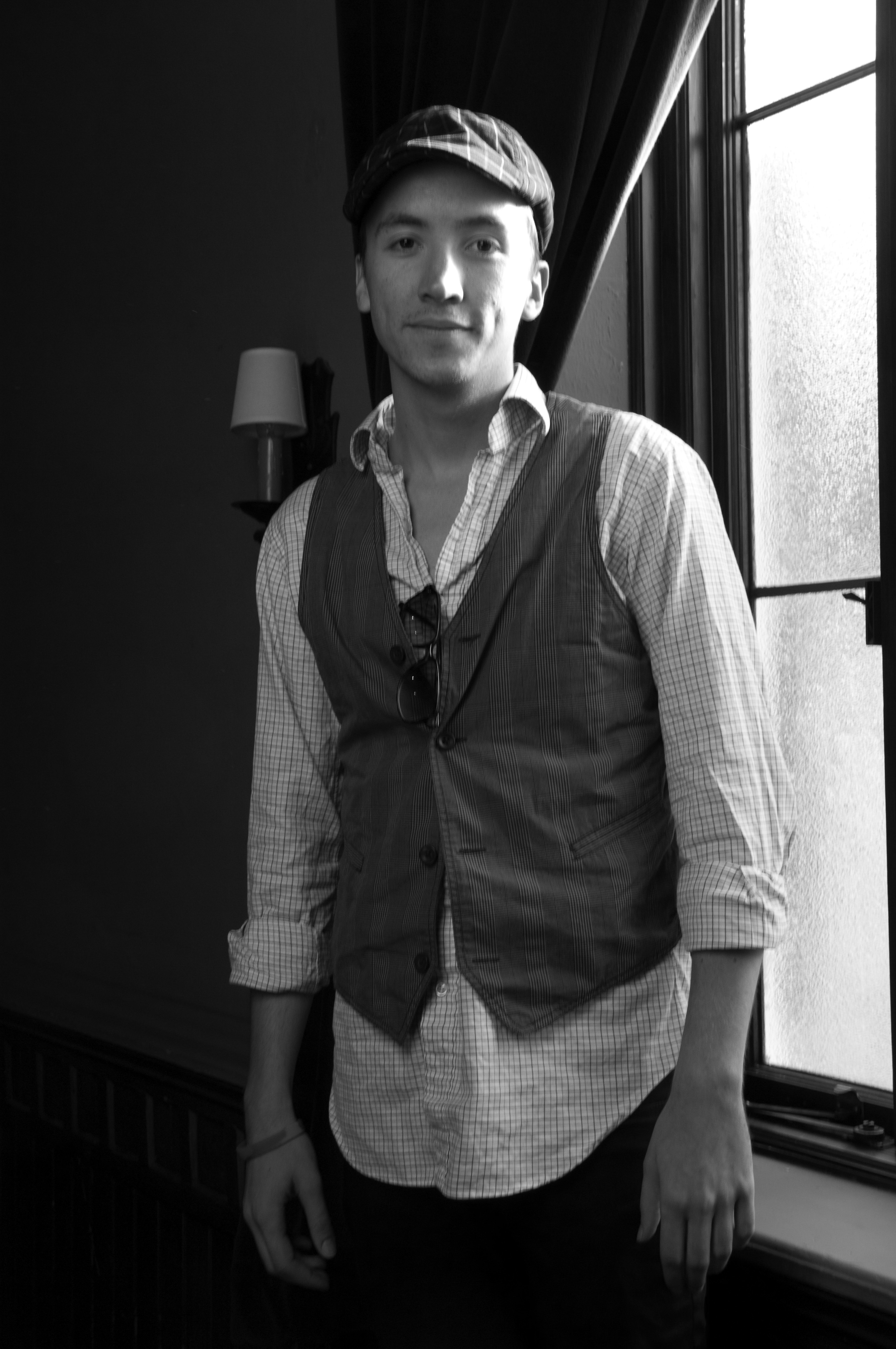 AUSTIN ARCHER (HAEMON) is honored to be making his SLAC debut. He has been performing onstage since age four, and is currently a senior in the musical theatre department at Weber State University, anxiously anticipating graduation. He was last seen as Millet in FUDDY MEERS at WSU and the Doctor in A NEW BRAIN with Dark Horse Company Theatre. Before directing a one act production of THE LOTTERY in 2009, he was last onstage at WSU playing various roles in THE LARAMIE PROJECT; Hot Blades Harry in URINETOWN:THE MUSICAL; Lysander in A MIDSUMMER NIGHT'S DREAM, Freddy in PICASSO AT THE LAPIN AGILE, and Donalbain in MACBETH (performed at the Kennedy Center). He spent summers in Jackson Hole where he played Cosmo Brown in SINGIN' IN THE RAIN and Will Parker in OKLAHOMA! at the Pink Garter Theatre. Television and film credits include Touched By An Angel, Everwood, Tennius (film), and Whisper Island (film).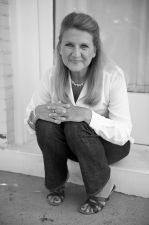 TERI COWAN (EURYDICE) happily returns to SLAC after last appearing here in THE MEMORY OF WATER. Other SLAC credits include FREEDOMLAND, HOW I LEARNED TO DRIVE, INCORRUPTIBLE, NUNSENSE AND NUNSENSE 2, LA CAGE AUX FOLLES, and many readings. She's most recently appeared at Plan-B Theatre in world premieres of EXPOSED, AMERIKA and ALIENATION EFFEKT and AND THE BANNED SLAMMED ON. She's also appeared regionally at Park City's Egyptian Theatre, Utah Musical Theatre, and The Grand Theatre. Her varied career also includes appearances in film and on television, along with extensive spokesperson and voiceover work.
BIJAN HOSSEINI (BARNES) is excited to be in his first production with SLAC. His previous roles on stage include: Jason in MEDEA, the Duke of Cornwall in KING LEAR, Hamlet from Tom Stoppard's 15-MINUTE HAMLET, several voices for the Utah Theatre Artists Company's GOLDEN AGE OF WIRELESS Radio Show, and a rambunctious five-year-old in UTAC's FIRST ANNUAL ELEMENTARY SCHOOL CHRISTMAS SPECTACULAR. He also acts in film, and is represented by Talent Management Group.
JUSTIN IVIE (JONES) is a proud member of Actors' Equity who is thrilled to be a part of TOO MUCH MEMORY. Justin's previous appearances at SLAC include two seasons of SATURDAY'S VOYEUR. His other acting credits include numerous appearances with Pioneer Theatre Company, Utah Musical Theatre, Egyptian Theatre Company, and many other others - both locally and in Chicago. In addition to acting, Justin is the Producing Director of Walk-Ons, Inc. - a professional theatre company dedicated to bringing affordable, live performances to underserved audiences. He has directed three seasons of Walk-Ons, Inc.'s SENIOR THEATRE PROJECT - which tours short plays (written by, for, and about seniors!) to community senior centers and residence facilities. Recently, Justin directed JACOB MARLEY'S CHRISTMAS CAROL for OurSpace Theatre Company. A graduate of Weber State University, Justin earned his MFA in Acting at Northern Illinois University. He has taught theatre and communications at LDS Business College, NIU, Triton College, and Weber State. Justin also designs scenery and theatrical masks, writes an occasional play, and sometimes even plays the banjo (when he's pretty sure no one is listening).
STEFANIE LONDINO (ISMENE) is a recent graduate of the Actor Training Program at the University of Utah where she was a recipient of the David P. Gardner and Kennecott Scholarships. A native and once-again local of New Jersey, she is happy to be back at SLAC after making her debut this fall as Sharon in MASTER CLASS. She has been seen in Pioneer Theatre Company's ROMEO AND JULIET and DIAL 'M' FOR MURDER and Wasatch Theatre Company's CABARET (Fraulein Kost). Favorite University credits include MUCH ADO ABOUT NOTHING (US Beatrice), TRISTAN & YSEULT (Yseult), HAPPY END (The Fly), RUMORS (Cassie). After eight shows and two summer seasons with Starlight Mountain Theatre in Idaho, her favorite roles included SEVEN BRIDES FOR SEVEN BROTHERS (Milly), CRAZY FOR YOU (Tess), STATE FAIR (Emily) and CINDERELLA(Fairy Godmother).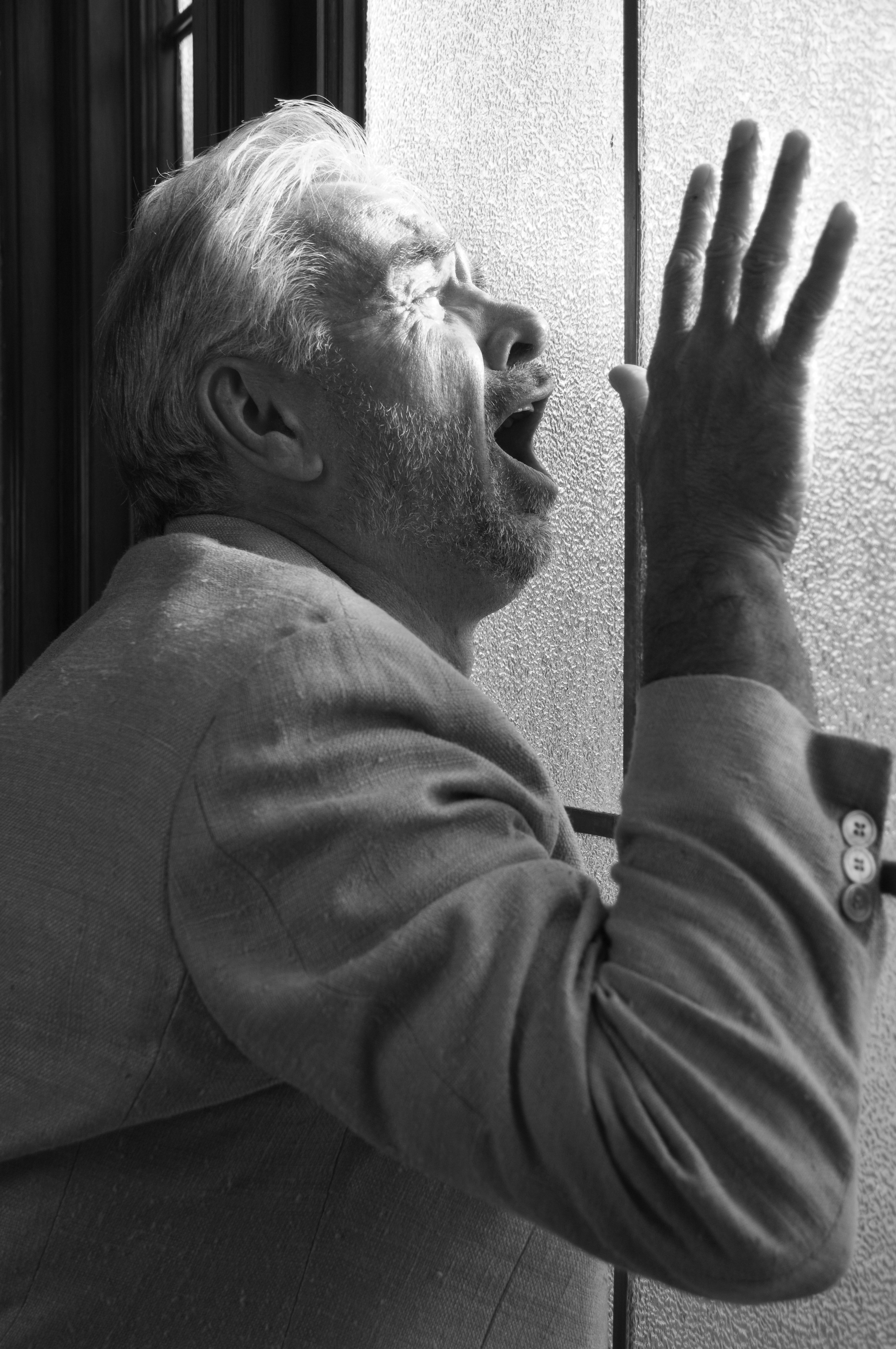 MORGAN LUND (CREON) is a many-time contributor to SLAC. Was last seen with the Actors Theatre of Louisville in GREATER TUNA. A native of Utah, he was raised in Granger and is known by most family and friends as John, having taken the stage name Morgan in 1977 when he left Utah to study and eventually work in the American theatre. He has since worked as a professional actor for 30 years, taking on roles in hundreds of plays; some good and some bad movies; and hundreds (maybe thousands) of radio plays, voice-overs, commercials, video games, etcetera. He has written, directed, and choreographed some very odd forms of entertainment for the American stage, American industry, opera, theme parks, and corporations all around the country. Morgan and his wife Jinni are currently working with the good people of the College of Eastern Utah and Helper & Price Cities to create a center for the performing arts in Carbon County. Favorite Utah roles include: any play written by Julie Jensen, Allen Nevins, or Nancy Borgenicht, and any character directed by Kirstie Gulick Rosenfield, John Caywood, or David Mong.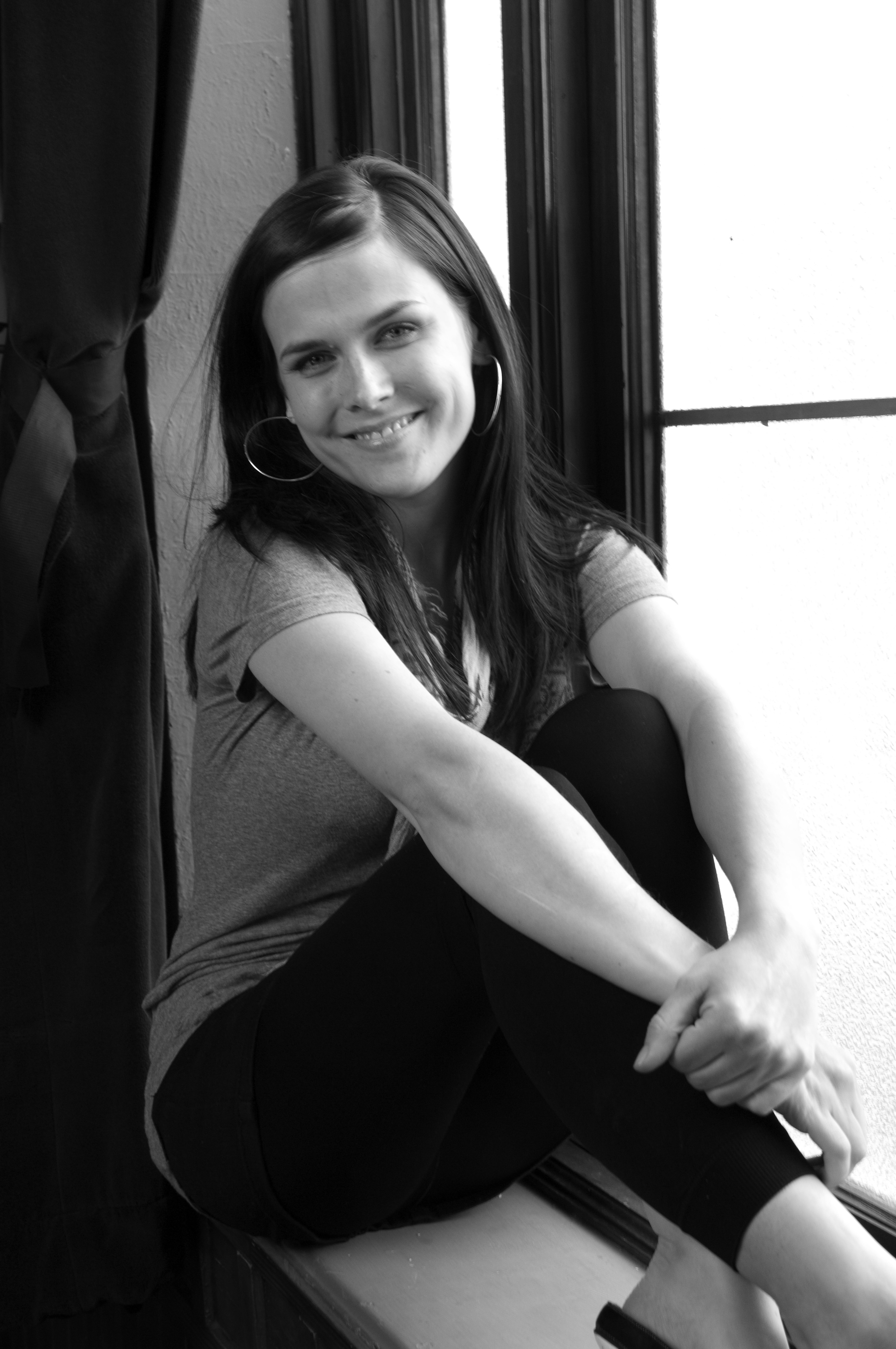 NICKI NIXON (ANTIGONE) recently earned her Bachelor's degree in Theatre from Weber State University and is proud to be making her debut at SLAC. Some of her favorite roles at Weber include Tess in SIX DEGREES OF SEPARATION, Angie/Dull Gret in TOP GIRLS, and Eve in WAITING FOR THE PARADE. She was also given the opportunity to perform as a Weird Woman in MACBETH at the John F. Kennedy Center for Performing Arts in Washington, DC. She has recently been seen as Michella in The Off Broadway Theatre's TRANSMORFERS and Princess Justine in PUSS 'N BOOTS at the Children's Theatre.
WILLIAM RICHARDSON (STUART) is thrilled to make his SLAC debut with TOO MUCH MEMORY. He has completed his studies and will receive his B.A. in Musical Theatre from Weber State University, roles including Picasso in PICASSO AT THE LAPIN AGILE (Picasso), Moisés Kaufman and others in THE LARAMIE PROJECT, and Villy in THE MUSICAL OF MUSICALS! Regional credits include the region premiere of IRVING BERLIN'S WHITE CHRISTMAS (Conductor/Ensemble) and ALTAR BOYZ (Abraham/Dance Capt.) at the Egyptian Theatre Company, as well as the region premiere of THE PRODUCERS (Convict/Ensemble) and MY FAIR LADY (Charles/Cockney Quartet) at Pioneer Theatre Company. William can be seen next in the Utah Theatre Artists Company's production of BURN THIS, and is a proud Equity Membership Candidate.
LANE RICHINS (CHORUS) is very excited to be a part of TOO MUCH MEMORY. He has been active in the Salt Lake theatre community for a dozen years, having previously performed with SLAC, Pygmalion Productions, The Grand, and Heritage Intermountain Theatre. Lane is the co-founder and Artistic Director of Utah Theatre Artists Company, where he has directed several plays, including I OUGHT TO BE IN PICTURES, THE TURN OF THE SCREW, and 2 ACROSS. His next project will be directing Lanford Wilson's BURN THIS for UTAC, which will run in late April. In May, he will be appearing in SORDID LIVES for Pygmalion Productions.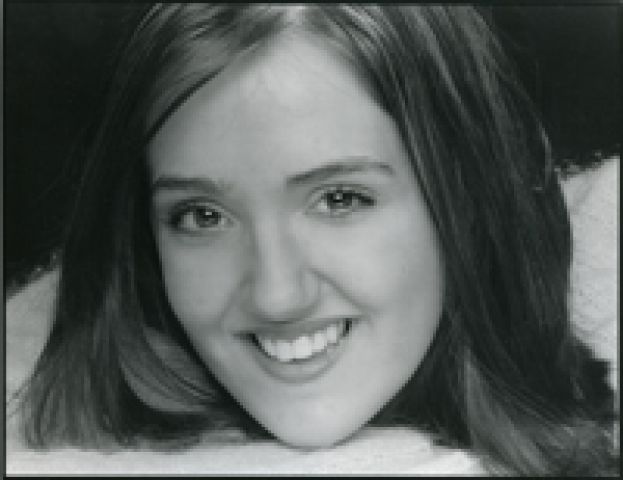 GWEN DE VEER (U.S. ANTIGONE/ISMENE/EURYDICE) is ecstatic to finally be taking part in a SLAC Production. Originally from Bloomington, IL, she is now a senior in the U of U's Actor Training Program. She has appeared in several Studio and Babcock shows, including THE CRIPPLE OF INISHMAAN, BLOOD WEDDING, THE BAKKHAI, and TIME AND THE CONWAYS. She's also appeared in MY FAIR LADY at Pioneer Theatre Company, and the 32ND ANNUAL 10-MINUTE PLAY FESTIVAL at Heartland Theatre Company (Normal, IL). She would like to say thank you very much to Meg, Keith, and Keven for this opportunity, her faculty and classmates, her parents and roommates for their patience and support, and her boss for giving her even more time off.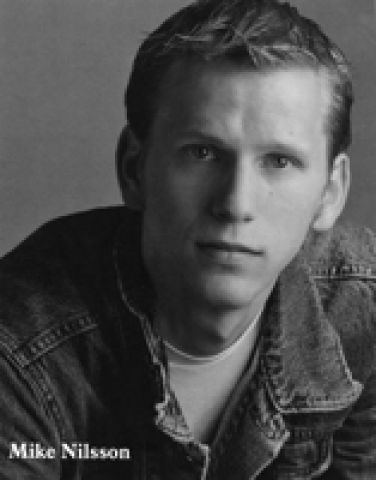 MIKE NILSSON (U.S. HAEMON/CREON/JONES) graduated from the University of Utah Actor Training Program. Some of his past roles there include Gerald in TIME AND THE CONWAYS, Joshua in RING ROUND THE MOON, and Claudio in MUCH ADO. He is thrilled to be working at SLAC.
MEG GIBSON (Director/Co-Author) Being a part of the Salt Lake theatre community has been a core part of Meg's artistic and professional development for over 30 years. While an acting student at the University of Utah she discovered SLAC. She was cast in KENNEDY'S CHILDREN, OLD TIMES, and directed SYLVIA PLATH, A DRAMATIC PORTRAIT. With the Human Ensemble she appeared in HOT'L BALTIMORE and at Theatre 138 she was featured along with Anne Decker in EQUUS. She returned to SLAC in the 90's under Nancy Borgenicht and Allen Nevins leadership to direct THE RIDE DOWN MT. MORGAN, HYSTERIA and BIG LOVE, twice having the rewarding experience of directing Tony Larimer for whom this season is dedicated. Now, she directs her adapted classic, TOO MUCH MEMORY. Meg directed the World Premiere at the 2008 New York International Fringe Festival where it was awarded Best Play. It subsequently moved to New York Theatre Workshop. Other NY directing credits include, THE BLAVATSKY PROJECT with Work With Dancers at Here, and commissioned adaptation of Susan Glaspell's, THE VERGE. For Orlando Shakespeare Festival she recently completed a workshop of Kathleen Cahill's, CHARM. She will return to SLAC this spring to direct the World Premiere of CHARM. She is a graduate of the U. of Utah, the Juilliard Theatre Center and was a Research Fellow at the Yale School of Drama with a concentration on design. She continues to work as an actress, having recently appeared in Daniel Talbott's SLIPPING at The Rattlestick Theatre Company in NYC. She has worked for The Joseph Papp Public Theatre in six productions, The Atlantic Theater Company, Manhattan Theatre Club,The Next Wave Festival, Mabou Mines, Yale Rep, A.R.T., The Long Wharf, Center Stage, The Huntington, Mark Taper Forum, Williamstown Theatre Festival and Actors Theatre of Louisville, Her numerous television appearances can be seen in cable reruns including all three versions of Law and Order and she will be appear in the upcoming TNT television series, Rubicon. Her film credits include The Night Listener, Che, In the Cut, Simply Irresistible, Dust, Picture Perfect.

KEITH REDDIN (Co-Author) Plays include: LIFE AND LIMB, RUM AND COKE, BIG TIME, NEBRASKA, LIFE DURING WARTIME, BRUTALITY OF FACT, ALMOST BLUE, ALL THE RAGE, FRAME 312, BUT NOT FOR ME, HUMAN ERROR, and THE MISSIONARY POSITION. Adaptations include: BLACK SNOW, THE IMAGINARY INVALID, HEAVEN'S MY DESTINATION, and THE LEES OF HAPPINESS by F. Scott Fitzgerald. Screenplays include: ALL THE RAGE and the cable features THE HEART OF JUSTICE, MILKEN, and BAD GUYS (TNT). His plays have been produced at NY Public Theatre, Manhattan Theatre Club, Playwrights Horizons, The Atlantic Theater, NYTW, The Goodman Theatre, LaJolla Playhouse, Yale Repertory Theatre, Berkeley Rep, Woolly Mammoth Theatre and The Donmar Warehouse in London.

KEVEN MYHRE (Set Design, Producing Director) is in his 16th season as Salt Lake Acting Company's (SLAC) Producing Director and Resident Designer. He was chosen to receive the Mayor's Artist Award in the Performing Arts for 2009. Keven was awarded the 2008 City Weekly Award for directing THE CLEAN HOUSE and MOONLIGHT AND MAGNOLIAS at Salt Lake Acting Company. His other directing credits at SLAC are THE OVERWHELMING, RABBIT HOLE, I AM MY OWN WIFE, BAD DATES, KIMERBLY AKIMBO, GOING TO ST. IVES, WATER LILIES, THE MEMORY OF WATER, TWO-HEADED, THE BEAUTY QUEEN OF LEENANE, GROSS INDECENCY: THE THREE TRIALS OF OSCAR WILDE, C'EST MOI in MERE MORTALS, and THREE DAYS OF RAIN. Keven has designed all of SLAC's sets and many of the costumes for the last sixteen years. He also designed sixteen sets for The Grand Theatre, including ALWAYS…PATSY CLINE, JOHNNY GUITAR, MY FAIR LADY, SONG OF SINGPORE, MORNING'S AT SEVEN, and GODSPELL. ACCORDING TO COYOTE, WEST SIDE STORY, CROW AND WEASEL, and SOUTH PACIFIC were designed for Sundance Theatre. His designs have also been seen at Pioneer Memorial Theatre, Utah Musical Theatre, Egyptian Theatre, Kingsbury Hall and the Babcock Theatre. His work for the Utah Arts Festival includes site design for the 20th Anniversary. He received a BFA from the University of Utah and a MFA in Theatre from the University of Michigan.

JESSE PORTILLO (Lighting Design) is happy to work with the Salt Lake Acting Company where he designed GO, DOG. GO! earlier this season. Recent productions include RADIO HOUR: ALICE and BLOCK 8 with Plan-B Theatre Company, as well as productions for Pygmalion Theatre Company, the Grand Theatre, and the Egyptian Theatre in Park City. Jesse has recently joined the faculty of the University of Utah Department of Theatre.

K.L. ALBERTS (Costume Design) Previous designs at Salt Lake Acting Company include GO, DOG. GO!, THE CARETAKER, DARK PLAY, MOONLIGHT AND MAGNOLIAS, I AM MY OWN WIFE, SEXSTING, RABBIT HOLE, THE BEARD OF AVON and GROSS INDECENCIES. For Pioneer Theatre Company, K.L.'s designs include MISS SAIGON, THE PRODUCERS, LES MISERABLES, METAMORPHOSES, RAGTIME and the world premieres of LAUGHING STOCK and DUMAS' CAMILLE. For Meat and Potato Theatre K.L. has designed INFANTRY MONOLOGUES and SHADOWS OF THE BAKEMONO and for the Utah Shakespearean Festival K.L. has designed AH WILDERNESS!, HAY FEVER, THE MATCHMAKER and FIDDLER ON THE ROOF. Upcoming projects include 42nd STREET for PTC and the world premiere of GREAT EXPECTATIONS-THE MUSICAL for USF.

SARAH RAE MOHR (Production Stage Manager) previously stage managed SLAC's productions of GO, DOG. GO!, THE CARETAKER, SATURDAY'S VOYEUR 2009, END DAYS, DARK PLAY, SIX YEARS, THE OVERWHELMING, SATURDAY'S VOYEUR 30TH ANNIVERSARY, THE CLEAN HOUSE, SKIN IN FLAMES, BILLION DOLLAR BABY, MOONLIGHT AND MAGNOLIAS, SATURDAY'S VOYEUR 2007 and ROUNDING THIRD. She is a graduate of the University of Utah with a BFA in Stage Management. Some of her favorite shows that she has stage managed include SANTALAND DIARIES and PROJECT FABULOCITY with Tooth and Nail Theatre, SHEAR LUCK with The Grand Theatre, THE CLEAN HOUSE and ROUNDING THIRD with Salt Lake Acting Company and THE COMPLETE WORKS OF WILLIAM SHAKESPEARE (ABRIDGED) with Salt Lake Shakespeare
Reviews & Coverage
Word of Mouth
Let your voice be heard! We want to know what you think of TOO MUCH MEMORY. Send your comments to
"Congratulations! This play, and the conversation inspired by it, are a reflection of how crucial SLAC is to the SLC community." -Rocky Anderson
"I thought this play was absolutely brilliant!" - Tika Beard
"You guys are always like the legislature; always sending a message. It was very good." - Tod Young


"Powerful, outstanding production! The cast gave it their all and it shows. Classical themes that really speak to our times. Highly recommended!" - Thom Gourley


"Definitely something to talk about. This place never ceases to amaze me." - Anonymous


"I just saw the play and recommend it highly. ... It is a great honor that art of this caliber would be performed in Utah. I was richly rewarded, even after using Antigone for years in my ethics courses at UVU." - David Richard Keller
SLAC Sparks
Spark noun. a trace or hint | inspiration or catalyst | an ignited or fiery particle, something that sets off a sudden force | anything that serves to animate, kindle, or excite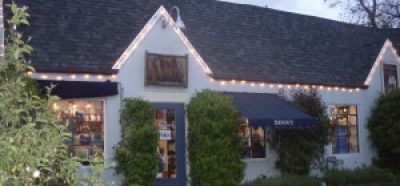 Antigone by Jean Anouilh
Antigone by Sophocles
Too Much Memory by Keith Reddin & Meg Gibson
The Empty Space: A Book about the Theatre: Deadly, Holy, Rough, Immediate by Peter Brook
The Shifting Point by Peter Brook
Civil Disobedience by Henry David Thoreau
Eichmann in Jerusalem: a report on the banality of evil by Hannah Arendt
Links
Mission: To demand that our leaders provide a livable world for our children and hold ourselves to the same. Peaceful Uprising was formed to train, support and defend those who engage in nonviolent direct action to protect our future from climate change.
Anne Carson on The Poetry Foundation
Peter Brook, Official Website
Charles Mee, the (re)making project
Other plays by Keith Reddin on Doollee.com
In the Room
SLAC's In The Room interview with playwright/director Meg Gibson and playwright Keith Reddin on January 4, 2010.
Read the full transcript. (PDF)
Political Forum
At what point does civil disobedience tip into terrorism?
At what point does rule of law turn into tyranny?
Inspired by TOO MUCH MEMORY by Keith Reddin and Meg Gibson
Sunday, February 21 at 5pm- FREE
PANELIST BIOS: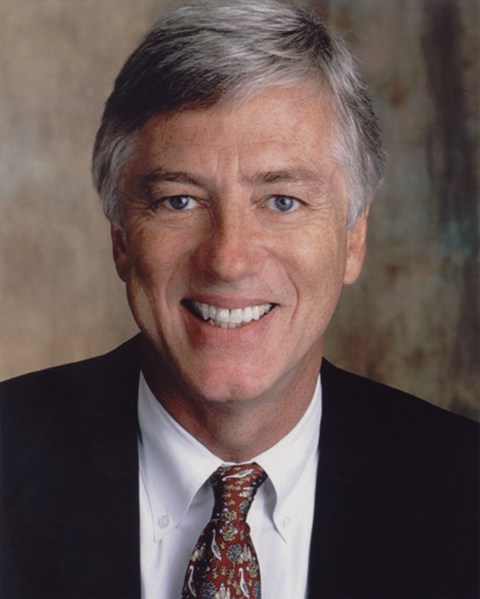 ROCKY ANDERSON, founder of High Road for Human Rights, served as Mayor of Salt Lake City from 2000-2008. Before serving as Mayor, he practiced law for 21 years and was listed in Best Lawyers in America, served as Chair of the Utah State Bar Litigation Section, was Editor-in-Chief of Voir Dire legal journal, and, through his advocacy, expanded protections for consumers, investors, patients, and incarcerated people.
He served as President of the boards of the Utah affiliate of the American Civil Liberties Union, Citizens for Penal Reform (which he founded), and Guadalupe Education Programs, and as a board member of Planned Parenthood Association of Utah and Common Cause of Utah.
An outspoken human rights, government reform, and environmental advocate, Rocky was named by the Human Rights Campaign as one of the top ten straight advocates in the United States for GLBT equality and is the recipient of the Sierra Club Distinguished Service Award, the EPA Climate Protection Award, the Respect the Earth Planet Defender Award, the National Association of Hispanic Publications Presidential Award, The Drug Policy Alliance Richard J. Dennis Drugpeace Award, the Progressive Democrats of America Spine Award, the Air & Waste Management Association Richard Beatty Mellon Stewardship Award, the League of United Latin American Citizens Profile in Courage Award, the Morehouse College Gandhi, King, Ikeda Award, and the World Leadership Award for environmental programs. Rocky was named by Business Week as one of the top twenty activists in the world on climate change and served on the Newsweek Global Environmental Leadership Advisory Committee.
TIM DECHRISTOPHER became known as Bidder 70 after his act of civil disobedience disrupted a BLM oil and gas auction in December of 2008. He has since helped to start Peaceful Uprising, a group dedicated to demanding a livable future through empowering nonviolent action to stop climate change. He was also one of the founders of the Citizens' Candidate initiative, which used a Craigslist help-wanted ad to recruit progressive candidate Claudia Wright to replace Jim Matheson. Tim now faces two federal felony charges for his act of civil disobedience, and he goes to trial on March 15th in Salt Lake City.
REBECCA HALL, J.D., PhD, is the Economic Justice Coordinator for the Utah Domestic Violence Council. After graduating from U.C. Berkeley's Boalt Hall School of Law in 1989, she represented low income families for seven years in the area of housing law and in anti-discrimination cases. After years of experiencing how the structured patterns of race, class and gender deformed the possibilities of justice through the legal system, it became urgent for her to go back to the study of history of the law and its relation to the creation and maintenance of systems of oppression. She received her Ph.D. at U.C. Santa Cruz in history in 2004, was a Mellon Post-Doctoral Fellow at U.C. Berkeley's Center for Race and Gender, and relocated to Salt Lake City in 2007 after being invited by the law school to be a visiting professor. Her academic research is in the area of historical formations of racialized gender, legal history and current legacies of slavery. She is an activist in the issues of social justice and climate justice, is a member of Salt Lake City's Human Rights Commission and Peaceful Uprising.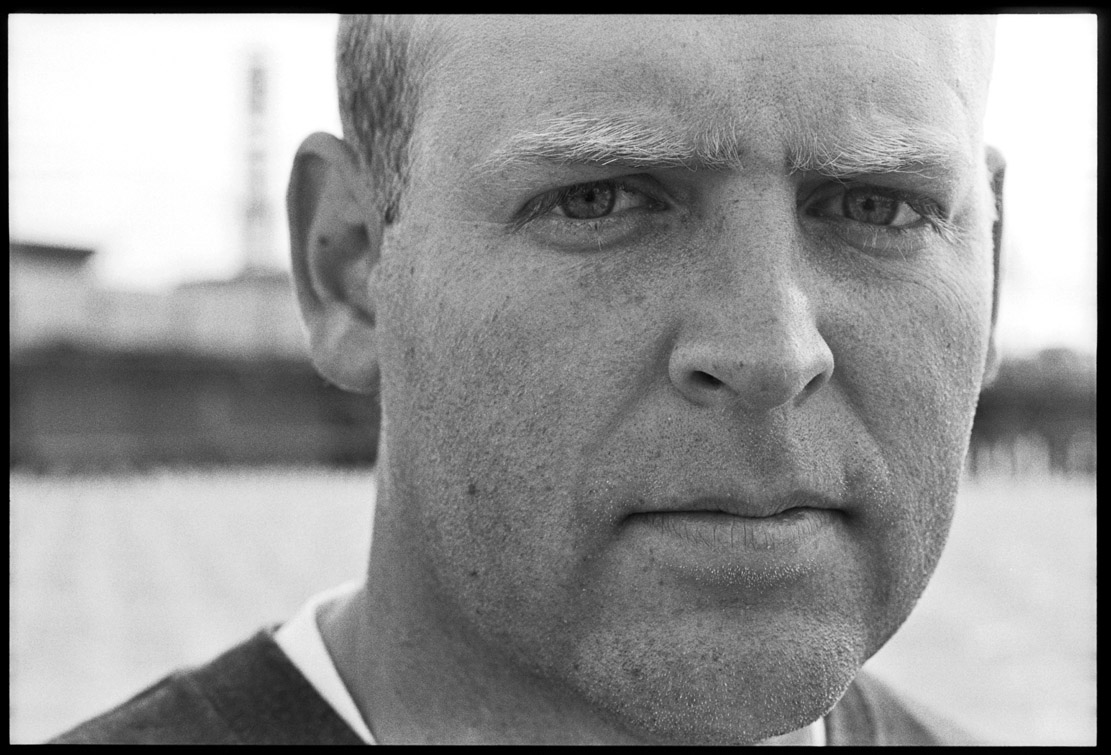 MARSHALL THOMPSON After returning from a one-year tour as an Army journalist in Iraq in 2006, Marshall set out to walk the length of Utah for peace. He met many wonderful people along the way. In 2009, he was the recipient of the Gandhi Peace Award from the Gandhi Alliance for Peace. He is married to Kristen Olsen and they have two children, Eliza, 4, and Peter, 2.
MODERATOR BIO: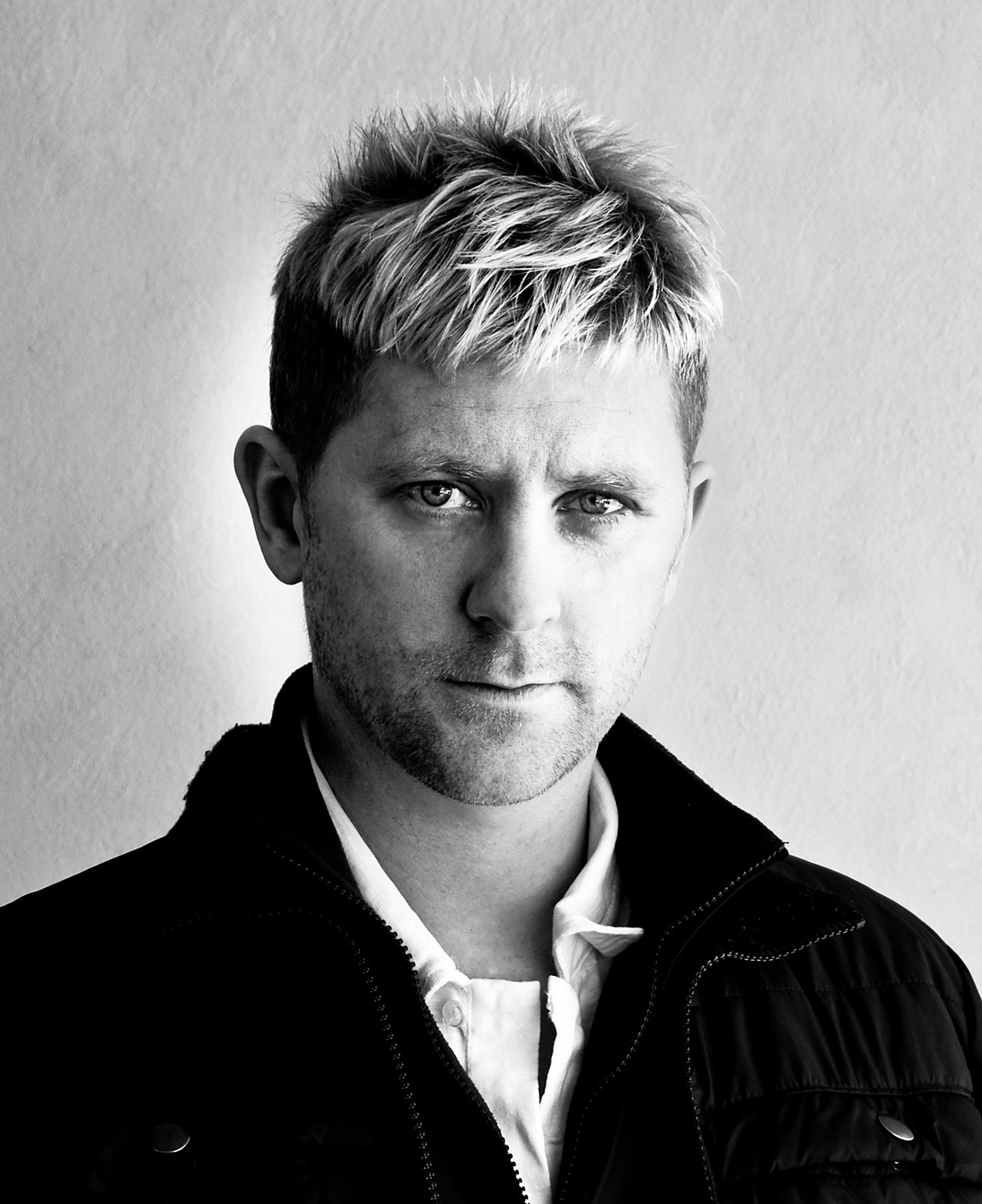 TROY WILLIAMS is the public affairs director of KRCL and the executive producer of RadioActive. He is the co-writer of THE PASSION OF SISTER DOTTIE S. DIXON and the director of the forthcoming short film, Eco-gnosis. His article, 'Don't Ask, Don't Tell, Don't Kill' will be appearing in the forthcoming anthology, New Queer Agenda, published by NYU Press. Troy blogs at www.queergnosis.com.
SLAC, 168 W 500 N, SLC, 84103. Tel: 801.363.7522