Description
SLAC.Sparks: VOYEUR rehearsal research
"Here comes the year that was,
We'll tell is like it was.
Laugh at the news. No way to lose,
If you laugh it away."
Cast & Crew
Alexis Baigue spends his 10th summer in SATURDAY'S VOYEUR 2010. He also appeared in: GOODNIGHT DESDEMONA (GOOD MORNING JULIET), staged readings of MOTHER COLLEGE, THE LIVELY LAD, BUNBURY, THE CANCER DIARIES, CHARM, PROPHETS OF NATURE, and this autumn's upcoming ANGELS IN AMERICA (Salt Lake Acting Company), DEAR WORLD (Sundance Summer Theatre), BEYOND THERAPY, THE SEX HABITS OF AMERICAN WOMEN (Pygmalion Productions), THE BOYS IN THE BAND (Wasatch Theatre), ANASTASIA (StageRight), SURFIN' SAFARI (Desert Star Playhouse), JACQUES BREL IS ALIVE AND WELL AND LIVING IN PARIS (TheatreWorks West), NO EXIT (Symeon Studio), WIT (Emily Company), SUMMER AND SMOKE, CABARET, RHINOCEROS, QUEEN CHRISTINA, ANTIGONE, THE RIMERS OF ELDRITCH, LOYALTIES (University of Utah), YOU CAN'T TAKE IT WITH YOU, THE TREE OF LACE (Salt Lake Community College), readings of THE UNDERPANTS, THE VIOLET HOUR, THE LAST SUNDAY IN JUNE, MY NAME IS RACHEL CORRIE (Utah Contemporary Theatre), Iasella's WISH UPON, BOX KITE (Avalon Isle), Wessels' RECTUM!, Cahill's CUP, (First Unitarian Church), and Beecher's THE IMMACULATE ABORTION (U of U). Q Salt Lake's readers voted him 'Most Faaabulous Actor'.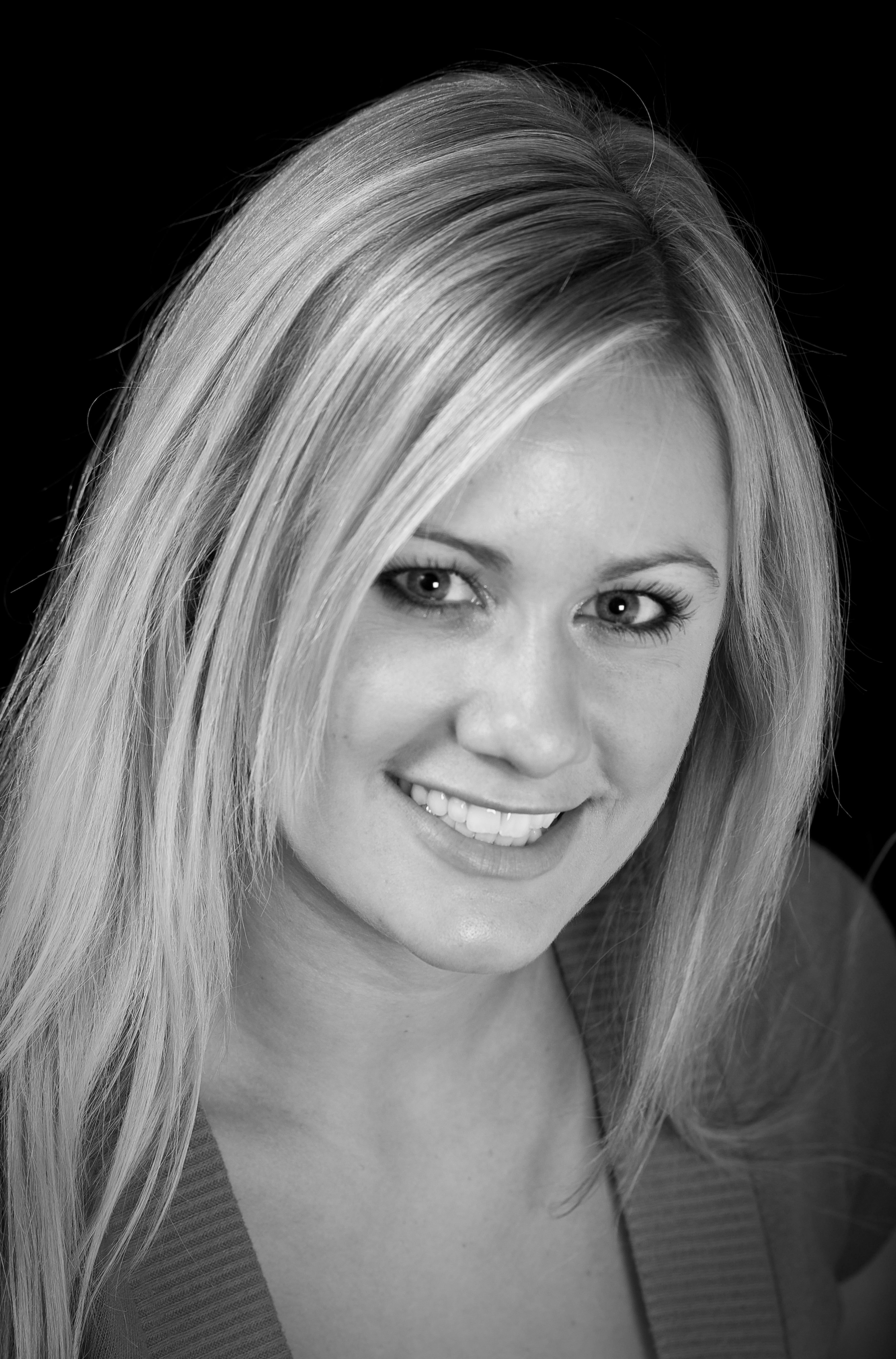 Stephanie Chace Bass is so excited to be performing with the Salt Lake Acting Company for the first time! She is having so much fun being in SATURDAY'S VOYEUR, and feels privileged to be working with such an amazing cast. Stephanie has also performed in the Pioneer Theatre's A CHORUS LINE, The Dark Horse Company Theatre's REEFER MADNESS, and The Egyptian Theatre Company's CABARET, and A FUNNY THING HAPPENED ON THE WAY TO THE FORUM. Stephanie is a professional figure skater, and coaches at the Park City Ice Arena. She would like to thank her wonderfully supportive family.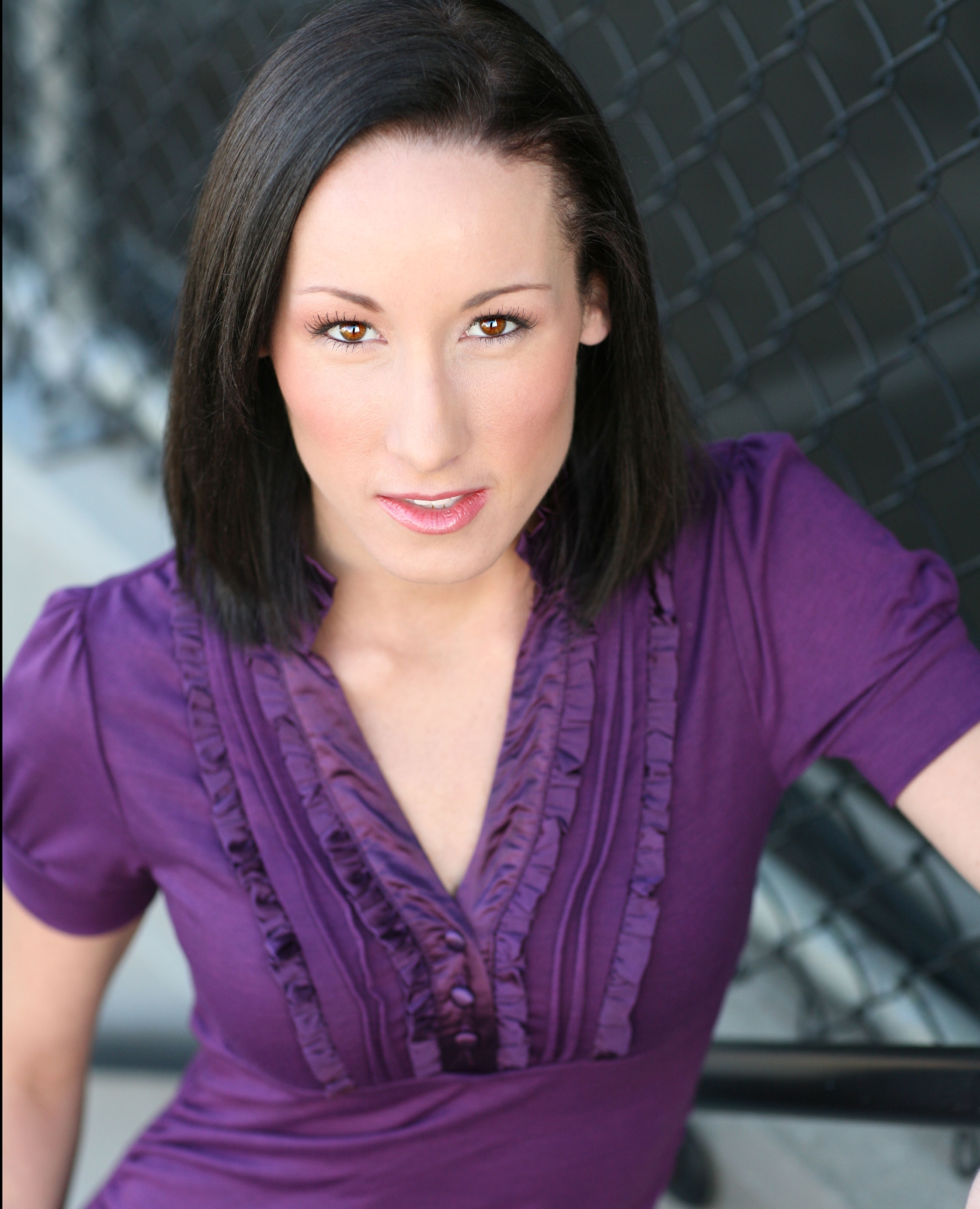 Ashley Gardner Carlson is thrilled to be making her SLAC debut! Favorite Utah theatrical credits include: JEKYLL AND HYDE, STEEL MAGNOLIAS, and KISS ME KATE (Rodgers Memorial Theatre), SINGIN' IN THE RAIN, RAGTIME, 42ND STREET, and THE SCARLET PIMPERNEL (Hale Centre Theatre) and MISS SAIGON and A CHORUS LINE (Pioneer Theatre Company). Other regional credits include: THE SOUND OF MUSIC (Main Street Players, Los Angeles), HELLO DOLLY!, (Moonlight Amphitheatre, San Diego), BYE BYE BIRDIE (The Lawrence Welk Resort, San Diego), THE SOUND OF MUSIC and JEKYLL AND HYDE (Starlight Musical Theatre, San Diego) and the original cast of THE LEGEND OF SLEEPY HOLLOW (Avo Playhouse, San Diego). TV/Film: Bring it On (with Kirsten Dunst) and Good Man Down (a Disney Channel original movie starring Ryder Strong). Ashley earned a Bachelor's Degree from the University of Utah in Communications and an MBA from Westminster College. Currently she works as the Music and Theatre Arts Administrator for Westminster, teaches dance and choreographed the Westminster Players latest production of RED NOSES.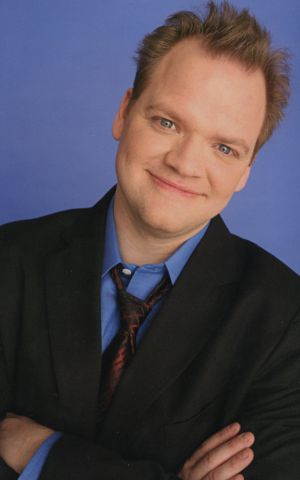 Steven Fehr is very pleased and grateful to return to the Salt Lake Acting Company for another edition of SATURDAY'S VOYEUR. In addition to performing in last year's installment at SLAC, Steven has also performed at Pioneer Theatre Company in such shows as ROMEO AND JULIET, A MIDSUMMER NIGHT'S DREAM, THE LIGHT IN THE PIAZZA, and MY FAIR LADY; the Old Lyric Repertory Company in such shows as BLOOD BROTHERS, THE BOYS NEXT DOOR, and THE LION IN WINTER; the Egyptian Theatre Company in such shows as SWEENEY TODD and LITTLE SHOP OF HORRORS; and numerous shows at the Desert Star Theatre, the Great American Melodrama, and the Melodrama Musical Theatre. Steven also played Sal Antonucci in the Las Vegas company of TONY AND TINA'S WEDDING at the Rio Hotel and Casino and had the pleasure of playing Rooster to Sally Struther's Miss Hannigan in ANNIE at the Nevada Conservatory Theatre. Steven would like to thank IHU, Mom, his family, and God for all that they do for him. Steven is a proud member of Actors' Equity.
Kent Harrison Hayes is over the moon excited about joining the family at SLAC for his 4th SATURDAY'S VOYEUR! "The experience of working with such a wonderfully talented group of people is an actors dream." Following VOYEUR '09, Kent wrote, directed and starred in SONGS FROM THE STAGE: A CONCERT IN KAYENTA, at a theatre under the stars in southern Utah. He then produced and directed the stage version of the holiday classic A CHRISTMAS STORY, at the Electric Theater in St. George. Some of Kent's other credits include the Pioneer Theatre production of MY FAIR LADY, CRAZY EIGHTS, FIDDLER ON THE ROOF, HMS PINAFORE, GEORGE M!, MUCH ADO ABOUT NOTHING, GODSPELL, CANDIDE and PIPPIN. TV credits include featured roles in Star Trek: Deep Space Nine, as well as character voices in the animated series, Robotech. He has also voiced characters in the theatrical release, Robotech: The Shadow Chronicles and scored and performed the vocals for two animated features for Nickelodeon TV; Peter of Placid Forest and The Adventures of Manx Mouse. Kent is also an artist and will be showing his photo collage work in Salt Lake City throughout the summer. He is a proud member of AEA, SAG, AFTRA and Songwriters Guild of America.
Justin Ivie is a proud member of Actors' Equity who is thrilled to be a part of SATURDAY'S VOYEUR 2010. Justin recently appeared at SLAC as Jones in TOO MUCH MEMORY, and has twice before been part of the madness of SATURDAY'S VOYEUR. His other acting credits include numerous appearances with Pioneer Theatre Company, Utah Musical Theatre, Egyptian Theatre Company, and many other others - both locally and in Chicago. In addition to acting, Justin is the Producing Director of Walk-Ons, Inc. - a professional theatre company dedicated to bringing affordable, live performances to underserved audiences. He has directed three seasons of The Senior Theatre Project - which tours short plays (written by, for, and about seniors!) to community senior centers and residence facilities. This winter, Justin directed JACOB MARLEY'S CHRISTMAS CAROL for OurSpace Theatre Company. A graduate of Weber State University, Justin earned his MFA in Acting at Northern Illinois University. He has taught theatre and communications at LDS Business College, NIU, Triton College, and Weber State. Justin also designs scenery and theatrical masks, writes an occasional play, and sometimes even plays the banjo (when he's pretty sure no one is listening).
Shannon Musgrave is thrilled to be returning to SATURDAY'S VOYEUR after playing Uhadda Freebe in last year's show. Since then, Shannon has appeared in SCHOOL HOUSE ROCK (Grand Theatre), GO, DOG. GO! (Salt Lake Acting Company), 25th ANNUAL PUTNAM COUNTY SPELLING BEE (Pinnacle Acting Company) and most recently in 42nd STREET at Pioneer Theatre Company. Shannon is a graduate of Weber State University, where she earned her BA in Musical Theatre. Offstage, Shannon is part of SLAC's Communications and Audience Development team and loves being part of this fantastic company. Enjoy the show!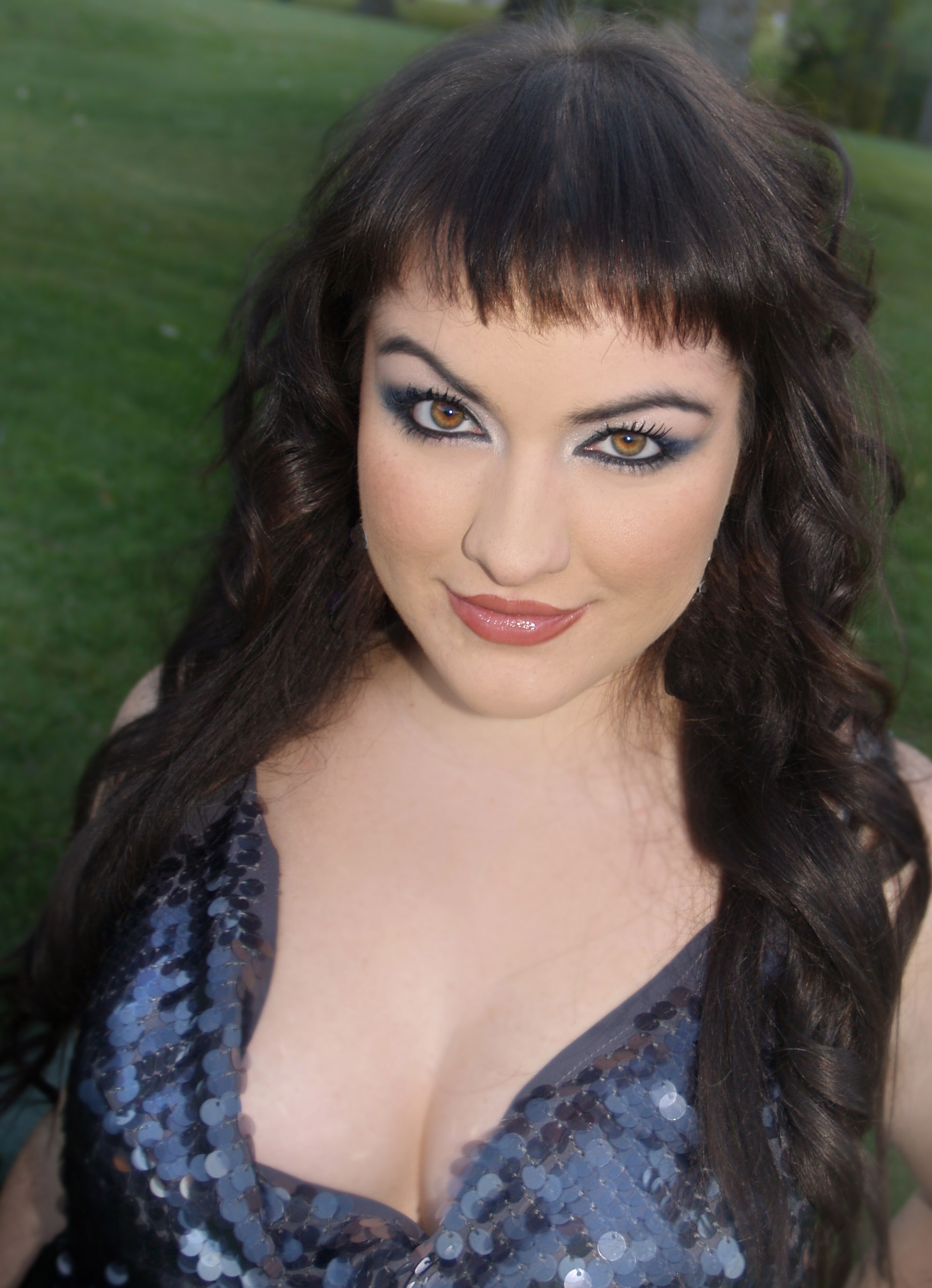 Victoria Elena Nones will be graduating from the University of Utah in 2011 with a BFA in Stage Management and a BA in Gender Studies. She is an alumnus of Tuacahn High School for the Performing Arts and AMDA Los Angeles. Victoria is thankful to be making her way back onto the stage after a 3 year hiatus from performing musical theatre, and is feeling super maverick-y and excited about her SLAC debut. She directed THE VAGINA MONOLOGUES at the U of U 2010, as well as directs/owns a local burlesque troupe in SLC (BackDoor Burlesque). Credits include: Marys Deity in THE LILY'S REVENGE at Sundance Institute's Summer Theatre Lab, Mayzie La Bird in SEUSSICAL!, and Lead Singer/Dance Captain for TWIST THE NIGHT AWAY.
Jesse Pepe is thrilled to be returning to VOYEUR for the second year! Previous SLAC credits include SATURDAY'S VOYEUR 09, DARK PLAY OR STORIES FOR BOYS, and SIX YEARS. He recently finished his second year at Weber State University, majoring in musical theatre. Other recent credits include Giuseppe Naccarelli in THE LIGHT IN THE PIAZZA, and Faas Brinkerhoff in Jim Christian's new musical, SLEEPY HOLLOW. He also played Eugene in BRIGHTON BEACH MEMOIRS as part of the Neil Simon Festival. City Weekly recently honored him with Best Up-and-Coming Actor of Salt Lake in their yearly Arty Awards. A Brighton High School graduate, he is honored to be the Speech/Drama Sterling Scholar state winner of '08. He is so lucky and humbled to be a part of this incredible cast, as well as one of the best longstanding traditions this state currently has. Enjoy!
Jeanette Puhich is very happy to return to SLAC after appearing most recently in SATURDAY'S VOYEUR 2008, THE WATER PROJECT, SWIMMING IN THE SHALLOWS and as Haley Walker in BAD DATES. Other SLAC credits include: GUNMETAL BLUES, NAPOLEON'S CHINA, MERE MORTALS, THE RIDE DOWN MOUNT MORGAN, THE BEARD OF AVON and CABBIES, COWBOYS AND THE TREE OF THE WEEPING VIRGIN, as well as several runs of SATURDAY'S VOYEUR. Other Utah credits include: Yitzak in HEDWIG AND THE ANGRY INCH for Plan-B Theatre, Rosie in BYE BYE BIRDIE at the Grand Theatre, Janet in THE ROCKY HORROR SHOW at the Institute of Terror and ALL IN REALLY NEED TO KNOW I LEARNED IN KINDERGARTEN. Jeanette is originally from Seattle, Washington where she performed at Pioneer Square Theatre, The Group Theatre, A Contemporary Theatre, Tacoma Actor's Guild and The Cabaret de Paris. Jeanette also works in the television, voice-over and film industry, having been seen in the film Mobsters and Mormons and most recently was cast as the Beehive Hair Woman in National Lampoon's Bag Boy. Most recently, she played a small role in the new Jared Hess film Gentleman Bronco. Jeanette received a degree in Theatre Arts from the University of Idaho.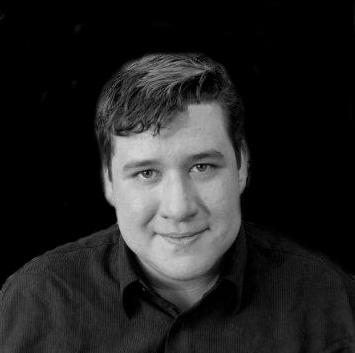 Brock Smith is happy to be seen in his first production with the Salt Lake Acting Company and he is thrilled to be working in such a supportive and creative environment. He has been performing for Utah audiences since 1997. Brock went to Youth Theater at the U and was active in the Youth Theater Conservatory as well studied Film Acting at SLCC. Theater credits include Willey Metcalf in SPOON RIVER ANTHOLOGY at Wasatch Theater Company, Thomas McKean in 1776 at Rogers Memorial Theater and Dr. Scott in a touring ensemble of THE ROCKY HORROR SHOW. Brock has also appeared in television and motion pictures as a Waiter in Everwood, Sneiur Zalman in The Yankles and most recently as Breathless Man in For Robbing the Dead.
Aaron Swenson is unbelievably excited to return to the SLAC stage for his sixth SATURDAY'S VOYEUR after seven years away. In addition to his turns in VOYEUR and in BAT BOY: THE MUSICAL at SLAC, Aaron has been in numerous productions at the Desert Star Playhouse in Murray, the Egyptian Theatre Company in Park City, and Pygmalion Productions in Salt Lake City. Most notably, Aaron appeared as Hedwig Schmidt in Plan-B Theatre Company's award-winning production of HEDWIG AND THE ANGRY INCH in 2003 and again in 2006. Favorite roles include Mickey in BLOOD BROTHERS, Neville Landless in THE MYSTERY OF EDWIN DROOD, and Hot Blades Harry in URINETOWN: THE MUSICAL. When he's not performing, Aaron works as the Wardrobe Supervisor at Pioneer Theatre Company in Salt Lake City.
Allen Nevins (Playwright) has been writing for SATURDAY'S VOYEUR the last 20 years. He came to the Salt Lake Acting Company in 1989 as the Literary Manager and in 1990 he formed a writing and business partnership with Nancy Borgenicht. In 1993, their partnership, Saturday's Voyeur, Inc., became the management company and the Executive Producers of the Salt Lake Acting Company, for which they received the UAF Mayors Award for the Performing Arts and also the Governors Award for the Arts. As Executive Producers they expanded and re-built the Upstairs Theatre, designed and built the Chapel Theatre as an alternative performing space, unionized SLAC's acting pool and re-instituted SATURDAY'S VOYEUR as the annual summer fundraiser for the Salt Lake Acting Company. In his 12 years as an Executive Producer, the Salt Lake Acting Company produced over 70 full-length plays, 40 public readings, and developed multiple new works for the American stage. Since his retirement in 2005, he has focused his talents on maintaining SATURDAY'S VOYEUR as an outlet for discourse, dissent, irreverent humor, cheap shots at elected officials; and of course, political in-correctness in all its forms. He'd like to thank Rep. Carl Wimmer for replacing Sen. Chris Buttars as the most ridiculous legislator on planet Utah and for all the Tea Baggers in the Patrick Henry Caucus for making "all our differences so painfully obvious."
Nancy Borgenicht (Playwright) has been part of The Salt Lake Acting Company since 1974. She served as Co-Executive Producer with Allen Nevins from 1993-2005 and as Interim Executive Producer for the 2009-2010 Season. She received the Mayor's Award for the Arts in 1999 and accepted, for SLAC, the Governor's Award for the Arts in 2001. As an actor, she has appeared in SLAC productions of MISS MARGARIDA'S WAY, HUNTING COCKROACHES, ON THE VERGE OR THE GEOGRAPHY OF YEARNING, HEDDA GABLER, KENNEDY'S CHILDREN, SYLVIA PLATH: A DRAMATIC PORTRAIT, THE IMPORTANCE OF BEING EARNEST, and EL GRANDE DE COCA COLA. Her directing credits for SLAC include ANGELS IN AMERICA, WHITE MAN DANCING, OLEANNA, WOMEN AND WALLACE, CABBIES, COWBOYS AND THE TREE OF THE WEEPING VIRGIN, and SATURDAY'S VOYEUR from 1993 to 2003. She conceived and created SATURDAY'S VOYEUR in 1978.
Cynthia Fleming (Director/Choreographer/ Executive Producer) SATURDAY'S VOYEUR 2010 marks Cynthia's 14th year as choreographer of the infamous musical satire and 1st year as Director. As a choreographer for SLAC, favorites include: GO, DOG. GO!, BAT BOY THE MUSICAL, and Water Lilies from CABBIES, COWBOYS, AND THE TREE OF THE WEEPING VIRGIN. As a choreographer and performer, she has worked professionally for over thirty years, performing in the Broadway, National and International companies of A CHORUS LINE. Cynthia has worked with Salt Lake Acting Company for the past fifteen years: first, as a choreographer; second, as the Box Office Manager; later, as the Director of Audience Services. Prior to her appointment as joint Executive Producer with Keven Myhre, she worked as the Creative Director of Communications and Audience Development, leading the Communications Team and overseeing the Box Office and House Management. Beyond attaining and retaining subscribers and single ticket buyers, the team strives to celebrate and honor the play, the artists, and the audience, complimenting Salt Lake Acting Company's mission to develop and produce vital new work.
Kevin Mathie (Musical Director, Arranger, Sound Design, Keyboards) is currently the resident Musical Director at the Grand Theatre. His recent directing and conducting credits include BINGO THE MUSICAL, SCHOOLHOUSE ROCK LIVE!, FOUR GUYS NAMED JOSE, MUSICAL OF MUSICALS THE MUSICAL, CABARET, MY FAIR LADY, NUNSENSE, SHEAR LUCK, SONG OF SINGAPORE, ALWAYS...PATSY CLINE, MAN OF LA MANCHA, GODSPELL, I DO! I DO!, WIZARD OF OZ, CHILDREN OF EDEN, and ANNE OF GREEN GABLES, only to name a few. This is also his sixth SATURDAY'S VOYEUR. He has worked for many years as a local musician, musical director, composer and arranger. Audiences may also have seen Kevin in various productions at Salt Lake Acting Company, Egyptian Theatre Company in Park City, Pioneer Theatre Company and Rodgers Memorial Theatre. As a composer for theatre, Kevin has produced complete original vocal scores for SHEAR LUCK (The Grand Theatre), RUMPELSTILTSKIN (Utah Musical Theatre, et al.), and JACK AND THE BEANSTALK (Utah Musical Theatre, et al.). He has also written incidental scores for Salt Lake Acting Company's TWO- HEADED and VOICES IN THE DARK, The Grand Theatre's OUR TOWN, and Weber State University's DANSE MACABRE. As a composer for film, Kevin's music won "Best Musical Score" in last year's 48 Hour Film Festival for the comedy short, S.H.A.T.
Keven Myhre (Set Design, Executive Producer) was chosen to receive the Mayor's Artist Award in the Performing Arts for 2009. Keven was awarded the 2008 City Weekly Award for directing THE CLEAN HOUSE and MOONLIGHT AND MAGNOLIAS at Salt Lake Acting Company. His other directing credits at SLAC are THE OVERWHELMING, RABBIT HOLE, I AM MY OWN WIFE, BAD DATES, KIMERBLY AKIMBO, GOING TO ST. IVES, WATER LILIES, THE MEMORY OF WATER, TWO-HEADED, THE BEAUTY QUEEN OF LEENANE, GROSS INDECENCY: THE THREE TRIALS OF OSCAR WILDE, C'EST MOI in MERE MORTALS, and THREE DAYS OF RAIN. Keven has designed all of SLAC's sets and many of the costumes for the last sixteen years. He also designed sixteen sets for The Grand Theatre, including ALWAYS...PATSY CLINE, JOHNNY GUITAR, MY FAIR LADY, SONG OF SINGAPORE, MORNING'S AT SEVEN, and GODSPELL. ACCORDING TO COYOTE, WEST SIDE STORY, CROW AND WEASEL, and SOUTH PACIFIC were designed for Sundance Theatre. His designs have also been seen at Pioneer Memorial Theatre, Utah Musical Theatre, Egyptian Theatre, Kingsbury Hall and the Babcock Theatre. His work for the Utah Arts Festival includes site design for the 20th Anniversary. He received a BFA from the University of Utah and a MFA in Theatre from the University of Michigan.
James M. Craig (Lighting Design) has designed the lighting for 35+ shows at SLAC since 1997, most recently for CHARM, THE CARETAKER, MASTER CLASS, SATURDAY'S VOYEUR 2009, END DAYS, SIX YEARS, BILLION DOLLAR BABY, ICE GLEN, THE WATER PROJECT. James has also designed lights for Plan-B Theatre, Utah Contemporary Theatre, Utah Musical Theatre, The Egyptian Theatre Company, Peery's Egyptian Theatre, Odyssey Dance Theatre, The Grand Theatre, Weber State University, The Emily Company, Georgia Shakespeare Festival, Virginia Stage Company, The Generic Theatre, Little Theatre of the Rockies, Lyric Opera Ensemble, Coachella Valley Theatre and Theatre Inc. Currently James is the Technical Director for the Park City Performing Arts Foundation. James holds a B.S. in Theatre from Weber State University, and is a member of United Scenic Artists Local 829.
Brenda Van der Weil (Costume Design) as always, Brenda is happy to be working for SLAC. Brenda is part of the design faculty for the University of Utah Theatre Department. She designs regularly for that department as well as for Pioneer Theatre and for SLAC. Recent works include CHRISTMAS STORY, NOISES OFF, THE FOREIGNER and YOU CAN'T TAKE IT WITH YOU for Pioneer Theatre Company; TROJAN WOMEN, DEATH OF A SALESMAN, THE COUNT OF MONTE CRISTO and COMEDY OF ERRORS for Alabama Shakespeare Festival; THE CAUCASIAN CHALK CIRCLE for the Babcock Theatre, and CHARM, MASTER CLASS, SIX YEARS, THE CLEAN HOUSE, ROUNDING THIRD and END DAYS for SLAC. She also designed several of the recent SATURDAY'S VOYEUR productions, including SATURDAY'S VOYEUR 2009 and SATURDAY'S VOYEUR 2008, and all but one of the University of Utah's Classical Greek Festival productions for the last eighteen years. Before moving to Utah, Brenda also worked at the Seattle Opera, the Santa Fe Opera, and the Utah Shakespearean Festival.
John L. Geertsen (Production Stage Manager) is thrilled to continue with SLAC after completing the world premiere of CHARM. Starting his career in television, his associate producer and coordinator credits that include the MTV Movie, VH1 Fashion, My VH1 and Big In award shows as well as Paul McCartney's Driving USA Tour. Time spent with the Fox networks made him embrace his love of live theatre. Previous Stage Management credits include The 2009 U.S. Tour of the Royal Ballet School, Salt Lake Acting Company's SEXSTING and SATURDAY'S VOYEUR 2007 through 2009, Pioneer Theatre Company's A CHORUS LINE, THE LIGHT IN THE PIAZZA and MY FAIR LADY, The Egyptian Theatre Company's SWEENEY TODD as well as Los Angeles productions of FUNNY BUSINESS, THE STAR WARS TRILOGY IN 30 MINUTES for George Lucas and the celebrity driven charity event WHAT A PAIR! John is a proud union member of AEA.
Jacob Johnson (Assistant Stage Manager) is happy to be returning to SLAC for his fifth production of SATURDAY'S VOYEUR, his first behind the scenes. He was the producer and emcee of the popular Cast Party SLC cabaret series for SLAC. As a performer, he has been seen in many local theatres, including Pioneer Theatre Company, Hale Center Theatre, The Grand Theatre, Off-Broadway Theatre, and Rodgers Memorial Theatre, as well as many other throughout Utah and California. He is a proud member of Actor's Equity Association since 2005.
Reviews & Coverage
Word of Mouth: SLAC's Water Cooler
The Trib says: "...one of the funniest, most politically savvy 'Voyeurs' in years. I've often said that this annual musical satire is best when it sticks to the culture shock that living in Utah often becomes, and this 'Voyeur' does just that."
Des News says: "'Saturday's Voyeur' is filled with sharp writing from Allen Nevins and Nancy Borgenicht and anchored by an all-around solid cast. Aaron Swenson's Tonto, Kent Harrison Hayes' Orrin Hatch, Victoria Elena Nones' Sarah Palin and Voyeur veteran Alexis Baigue, in particular, deliver standout performances."
City Weekly says: "The entire 12-member ensemble throws so much energy into Saturday's Voyeur that the production's charms become hard to resist."
And here's what our audiences are saying...
"I am Sophie Borgenicht and I am 8 my brother's name is Max and he is 6 and we both saw and loved this years' voyeur we thought ( especially me) it HILARIOUS! Max liked the thriller remake and I liked them all especially the kill the beast remake and what's funny is that I recently was involved in one of the songs in the play AND we listen to this CD that has remake's of the songs and just so you know from funny and past I was talking about was in my REAL home in philadelphia." - Sophie Borgenicht via email
"Better than the Tabernacle Choir and a hell of a lot more fun!" - Jim Platt
"Just saw Saturday's Voyeur at SLAC tonight without a camera in hand. This year's production is outstanding! Dancing, vocals, and writing are all brilliant. And congratulations to Cynthia Fleming on truly wonderful choreography! Five stars, two thumbs up and a Jello shot from this reviewer!" - Thom Gourley
"Seriously a fantastic show! We talked about Voyeur and the issues it raised the entire drive home. So if you're looking for some good convo...GO SEE IT!" -Meg Sanders
"Loved Voyeur last night! I was 'Grooving' and I was inspired. Thanks for representing an under-represented perspective and rockin' that perspective!" - Sarah Roberts
"Best performance of SATURDAY'S VOYEUR in years. Thank you so much for nearly making me wet myself from laughter." - Jonathan Krausert
"SATURDAY'S VOYEUR is nothing short of one of the cleverest, wittiest, most irreverent musical revues I have ever seen - and I loved it!" - Jason Langlois (Utah Theatre Blogger)
"One of my favorites! Great cast..." - Troy E. Stover
"It was fabulous - great acting. We laughed and giggled - sometimes hysterically. 'All we are saying is'.... thanks for a great year in review" - Patti Kinney McConnell
"My reaction was like, 'Oh, snap!' from an especially well done political cartoon, but with song and dance and lasted hours. SLAC outdid themselves." - Ashley Anderson
"I agree this was the best Voyeur in years. Not only well written, but the actors really brought this to life. There wasn't a weak person in the cast. Spread the love for this year's cast and production." - Steve M. Brinton
"Wonderful show this year! We had a great time last night. Looking forward to the 40th Anniversay 2011 Season..." - Brett Neilson
"What a way to celebrate my birthday. This year is amazing. Seriously couldn't stop laughing. Such talent right here in our own backyard! Had fun with our kids too. Our guests loved it!" - Joan Brinton
"Hilarious! Great fun!" - Gail Burgess Wix
In the Room
by Allen Nevins & Nancy Borgenicht
June 30 - August 29, 2010
Playwright Nancy Borgenicht, Director/Choreographer Cynthia Fleming, Set Designer Keven Myhre, and Cast Member Shannon Musgrave discuss Salt Lake Acting Company's upcoming production of SATURDAY'S VOYEUR with SLAC's Daisy Blake, Andra Harbold, Una Pett, & Becky Santti.
Photo Gallery