SLAC's New Play Sounding Series presents a free reading of STREETLIGHT WOODPECKER by Shawn Fisher on Monday, April 28th at 7:00 PM.
ABOUT THE PLAY
STREETLIGHT WOODPECKER follows the story of Benji, an undersized Marine who has returned to his Irish-Catholic neighborhood in Philadelphia after being critically injured during battle. He bears not only the medals he earned but also the scars, and now that he has come home he must face the emotional wounds he avoided by going to war.
When his father's suicide renders him homeless just days after his return, Benji moves in with his childhood friend Sam. Soon questions that threatened Benji throughout his youth resurface, questions about his manhood and his relationship with Sam, and he distracts himself with booze, pills, and reckless fighting. Meanwhile, as Sam tries to protect him from self-destruction, Benji plots to kill a woodpecker that loudly bangs the metal streetlights in the neighborhood.
Shawn Fisher (Playwright) original scripts include SCOPE, THE CROW SONG, CHUMMING, STREETLIGHT WOODPECKER, and DO NOT HIT GOLF BALLS INTO MEXICO which was a National Finalist for the MetLife Nuestras Voces Playwriting Award and the David M. Cohen National Playwriting Award. HOW TO MAKE A ROPE SWING, which had a rolling premiere at both Salt Lake Acting Company and Cape May Stage, won an Edgerton Foundation New American Play Award, was a national finalist for New York's Urban Stages Emerging Playwright Award, and was a nominee for both the Steinberg/American Theatre Critics Association and the Barrie & Bernice Stavis national playwriting awards. His work has been produced or had staged-readings at Cape May Stage, the Spanish Repertory Theatre (Off-Broadway), the Los Angeles Theatre Center, Urban Stages (Off-Broadway), and Salt Lake Acting Company, among others. Shawn is also the Co-founder and Director of the National Playwrights Symposium at Cape May Stage. He earned his MFA in Theatre from Brandeis University and currently serves as a Professor and Head of Graduate Studies in Theatre at Utah State University. He is a native of New Jersey and is a proud member of The Dramatists Guild of America.
Richie Call (Director) is thrilled to be directing a reading for the first time at SLAC. He was previously part of the cast of SLAC's presentation of Do Not Hit Golf Balls Into Mexico, also by Shawn Fisher. Richie's acting credits include work for American Globe Theatre and Gorilla Rep in New York, Mile Square Theatre in New Jersey, and Pioneer Theatre Company, Salt Lake Shakespeare, and the Old Lyric Repertory Company in Utah. Richie is currently an Assistant Professor of Acting at Utah State University, and he is serving as a Co-Artistic Director of the Old Lyric Repertory Company. He received an MFA in Acting from Rutgers University, Mason Gross School of the Arts and a BFA in Performance from Utah State University.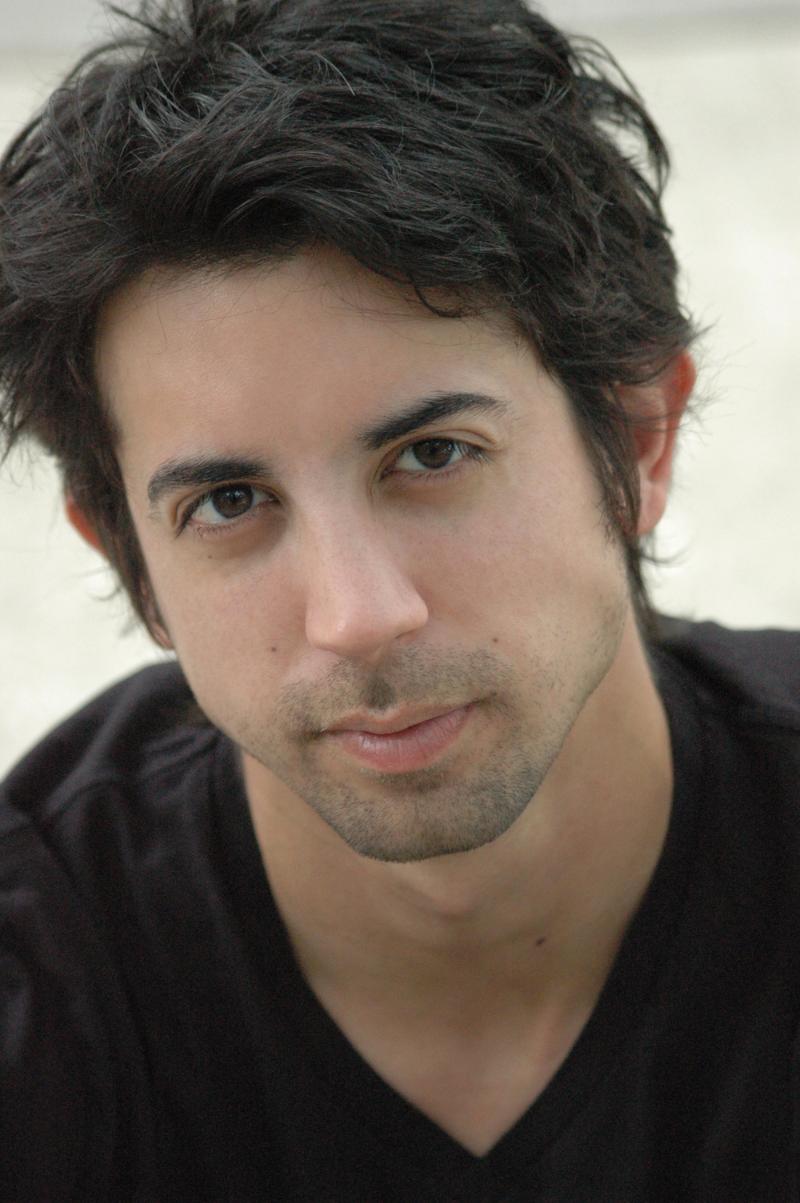 Stefan Espinosa (Benji) is thrilled to be joining SLAC on this project – there is truly nothing more exciting or artistically satisfying than helping to bring a talented playwrights' new work to life. A native of Tucson, Arizona,Stefan has been fortunate to perform with wonderful theatres across the country. Favorite past regional theatre credits include: The Importance of Being Earnest, Urinetown (PCPA); The Pirates of Penzance, Sherlock Holmes: The Final Adventure, Pride and Prejudice (Arizona Theatre Company); Richard III, Henry V, Wild Oats (Wortham Theatre); Big River, Amadeus, Little Shop of Horrors, Lend Me A Tenor (Old Lyric Repertory); Camelot, The Mikado, Guys and Dolls, Fiddler on the Roof (Utah Festival Opera and Musical Theatre) and Stefan will be playing Thenardier in UFOMTs upcoming summer production of Les Miserables. Stefan has a BFA in Musical Theatre from the University of Arizona, and an MFA in Acting from the University of Houston. Stefan also runs the Utah Festival Conservatory for the Performing Arts and is an adjunct member of the Theatre faculty at Idaho State University.
Jason Spelbring (Sam) is thrilled to be a part of SLAC's New Play Sounding Series. Jason is an actor, director and educator. He is currently an assistant professor of acting at Utah State University's Caine College of the Arts. Theatre credits include six seasons at the Tony Award winning Utah Shakespeare Festival, Great River Shakespeare Festival, Kentucky Shakespeare Festival, Ensemble Theatre Company, Santa Barbara and PCPA Theaterfest. This fall Jason will be directing Pierre Marivaux's The Game of Love and Change for the Caine College of the Arts. www.jasonmichaelspelbring.com
Angela Roundy (Elizabeth) attended Utah State University where she earned her BFA in Acting. While at USU she appeared in such productions as KING LEAR, JAMES and the GIANT PEACH, TARTUFFE, and ROSENCRANTZ & GUILDENSTERN ARE DEAD. Her acting training began at the College of Eastern Utah where credits included THE CRUCIBLE, PICASSO at the LAPIN AGILE, and THE CRIPPLE OF INISHMAAN. Angela also appeared in The Neil Simon Festival's production of COME BLOW YOUR HORN.
Richard Johnson (Matt) is thrilled to make his SLAC debut with a talented and seasoned cast of peers. Richard has been seen locally this past summer in THE ODD COUPLE with Old Lyric Repertory Company. California credits include AS YOU LIKE IT with New Village Arts/Moonlight Cultural Foundation, LOST APOLLONIA and PICTURING MY SISTER with New Village Arts/Playwrights Project, JACOB MARLEY'S CHRISTMAS CAROL with Oceanside Theatre Company, and HENRY IV pt1 and THE TEMPEST with North Coast Repertory Theatre/MiraCosta College.
Lance Rasmussen (Reader) has performed for three seasons at the Old Lyric Theatre Company where he played in THE ODD COUPLE, JAMES AND THE GIANT PEACH, and AMADEUS among others. He is about to graduate from Utah State University with a BFA in Theatre Performance. At USU he has acted in plays including CANDIDA, LEARNED LADIES, TALKING PICTURES, A MIDSUMMER NIGHT'S DREAM, OUR COUNTRY'S GOOD, and TWENTIETH CENTURY. He intends to pursue an MFA in acting.