October 09, 2018
SLAC's production of the Pulitizer Prize finalist, by Sarah DeLappe, plays through November 11th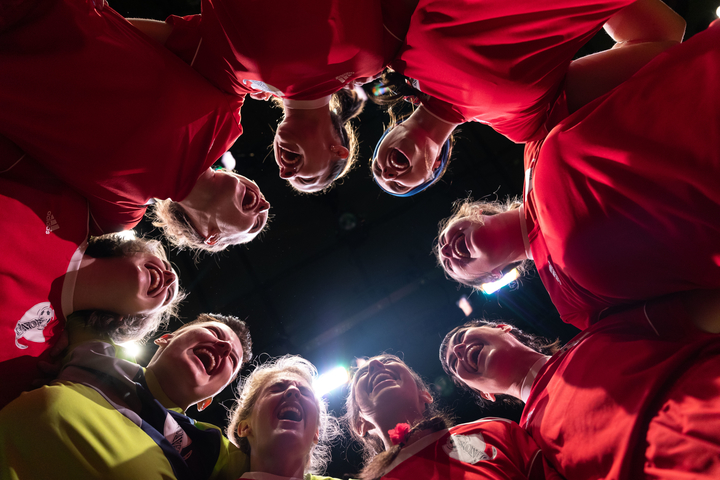 It's game time at Salt Lake Acting Company. Set on an indoor soccer field, The Wolves chronicles the warm-ups of a teenage girls' soccer team, with all the physical, mental, and emotional waves that come along with being a young female athlete. The characters are funny and smart. The lightning fast dialogue flows and overlaps, challenging the audience to lean in to the fiery dynamics of the team. A deceptively simple setting lays the foundation for a play that examines the intricacies, excitement, and complexity of being a teenage girl in today's society.
Directed by Alexandra Harbold and assisted by soccer consultant Joe Murray, SLAC's production features a powerhouse company of actors, who, since early summer, have been meeting on the soccer field to practice drills and bond as a team. The specialized research and preparation that was initiated even before rehearsals began are sure to make this production shine.
Click through our gallery below to see these female warriors in action. Then purchase your tickets here or by calling 801.363.7522. This is one match you don't want to miss.
"The Wolves" is presented by special arrangement with SAMUEL FRENCH, INC.