Displaying items by tag: BLM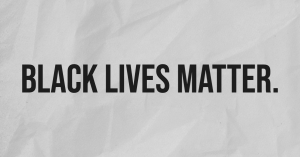 We acknowledge that the murders of Ahmaud Abery, Breonna Taylor, George Floyd, Tony McDade, AND COUNTLESS OTHERS, are the result of systemic and institutional racism. We acknowledge the collective anguish felt by so many as a result. We acknowledge that we must do better as a society to combat these horrific injustices.
The American theatre industry has long supported white supremacy and fragility. Salt Lake Acting Company will take actionable steps to do better as a theatre company. We will take a long, hard look at our history and most importantly, our present, in order to make a better future. SLAC is committed to contributing to the change we wish to see in the world; which is why we are now developing an actionable equity, diversity, and inclusion plan to ensure that we are held accountable. Part of this plan entails the long-term education and diversification of our board and staff.