Description
A raucous comedy about professor Dick Fig's exit interview. This unabashedly theatrical experience mentions the unmentionables: religion, politics, and sex.
National New Play Rolling Network World Premiere
Cast & Creative Team
WILLIAM MISSOURI DOWNS (Playwright) holds an MFA in acting from the University of Illinois and an MFA in screenwriting from UCLA. He was also trained in playwriting at the Circle Repertory Theatre in New York under Lanford Wilson and Milan Stitt. Since, he has authored over twenty plays, including INNOCENT THOUGHTS, the winner of the National Playwright's Award; JEWISH SPORTS HEROES AND TEXAS INTELLECTUALS, which took first place at the Mill Mountain Theatre's Festival Of New Plays; SEAGULLS IN A CHERRY TREE, the winner of the Larry Corse Prize for playwriting; and KABUKI MEDEA, which won the Bay Area Critics Award for best production in San Francisco and the Jefferson Award for best production in Chicago. Mr. Downs has had nearly 100 productions from New York to Singapore and from Israel to South Africa, including LORT theatres like the Kennedy Center and the Berkeley Rep. He is a full voting member of both the Dramatists Guild and the Writers Guild of America. While in Hollywood, Mr. Downs wrote for such NBC sitcoms as My Two Dads (starring Paul Reiser), Amen (starring Sherman Hemsley), and The Fresh Prince of Bel-Air (starring Will Smith). He also won the Jack Nicholson Award for screenwriting and sold the movie Executive Privilege to Tri-star. After many years in Manhattan and Hollywood, Mr. Downs now enjoys living in the wide-open spaces of Wyoming. As head of the playwriting program at the University of Wyoming, Bill has won over a dozen teaching and research awards. He also teaches in the Religious Studies Department. His favorite thing to do is to find ancient temples and theatres - this quest has taken him to Egypt, France, Turkey, England, Greece, Italy, and China. Additionally, Mr. Downs is also the author of a number of books including: The Art Of Theatre (Wadsworth) an introduction to theatre book used at over 100 universities, Naked Playwriting (Silman/James) a popular writing guide, and Screenplay: Writing the Picture (Silman/James), which is used at top film schools in the United States and Poland. Samuel French and Playscripts have also published several of his plays.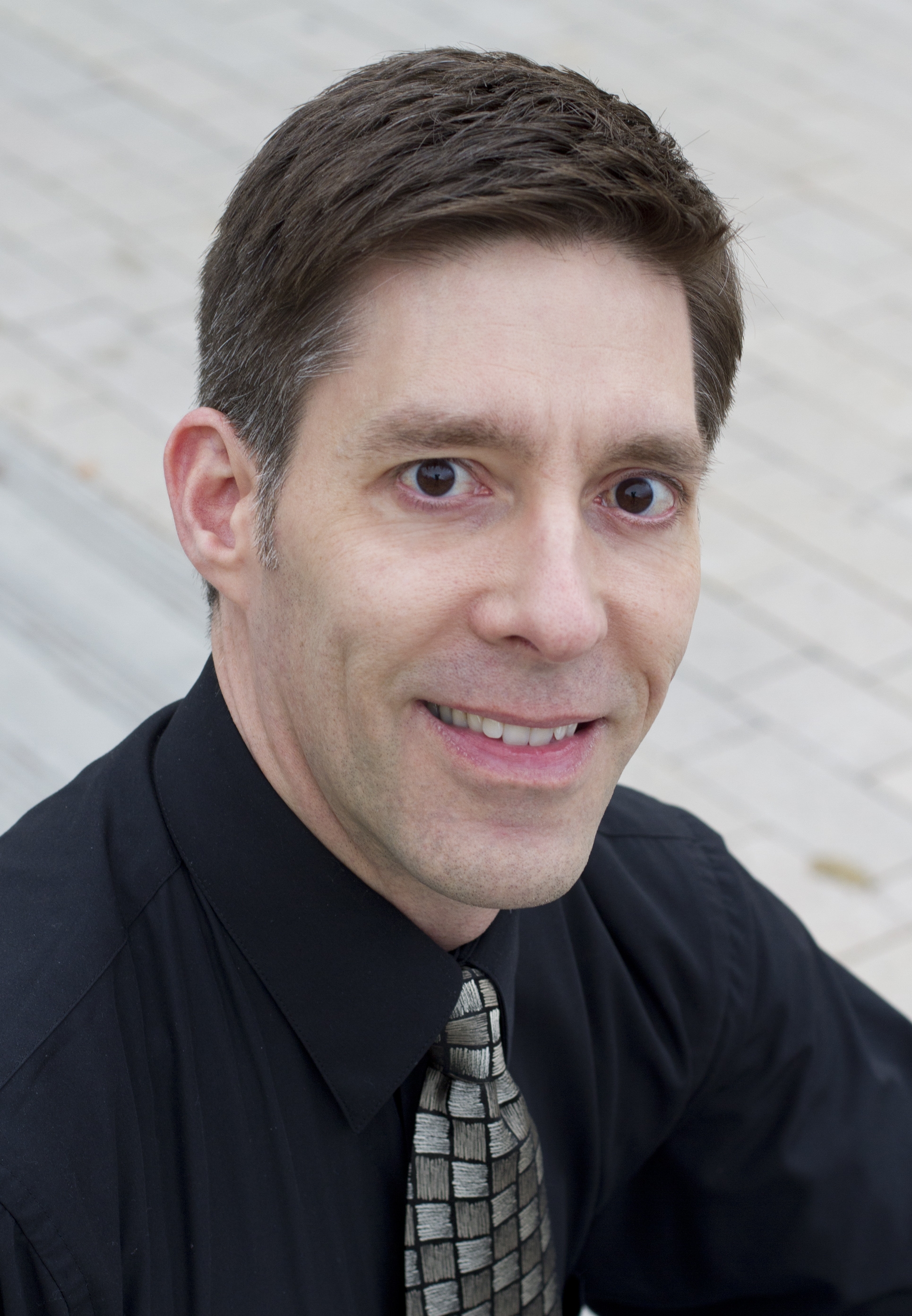 DARRIN DOMAN (Dick Fig) Darrin is delighted to be returning to the SLAC main stage following his performance as Alan Raleigh in last year's production of GOD OF CANAGE. Darrin made his Salt Lake Acting Company debut as Ben in SATURDAY'S VOYEUR 2005. Other SLAC credits include Charlotte von Mahlsdorf (understudy) in I AM MY OWN WIFE and appearances in SLAC's New Play Sounding Series—Reader, (a man enters); Dad, TRENCH COAT IN COMMON; Bart, THE THUGS; Mike, 14 and Reader, MAMMOTH. Additionally, Darrin was Musical Director for SLAC's productions of CLICK CLACK MOO: COWS THAT TYPE and HOW I BECAME A PIRATE as well as vocal coach for THE CLEAN HOUSE. He has particularly fond memories of playing Cosme McMoon in SOUVENIR for Utah Contemporary Theatre where he had the chance to act, sing and play the piano all in the same production. He works full-time at the University of Utah Hospital and is pursuing a quest to see the 7 New Wonders of the World—only 1 left. Many thanks to the production staff and crew. Enjoy the show!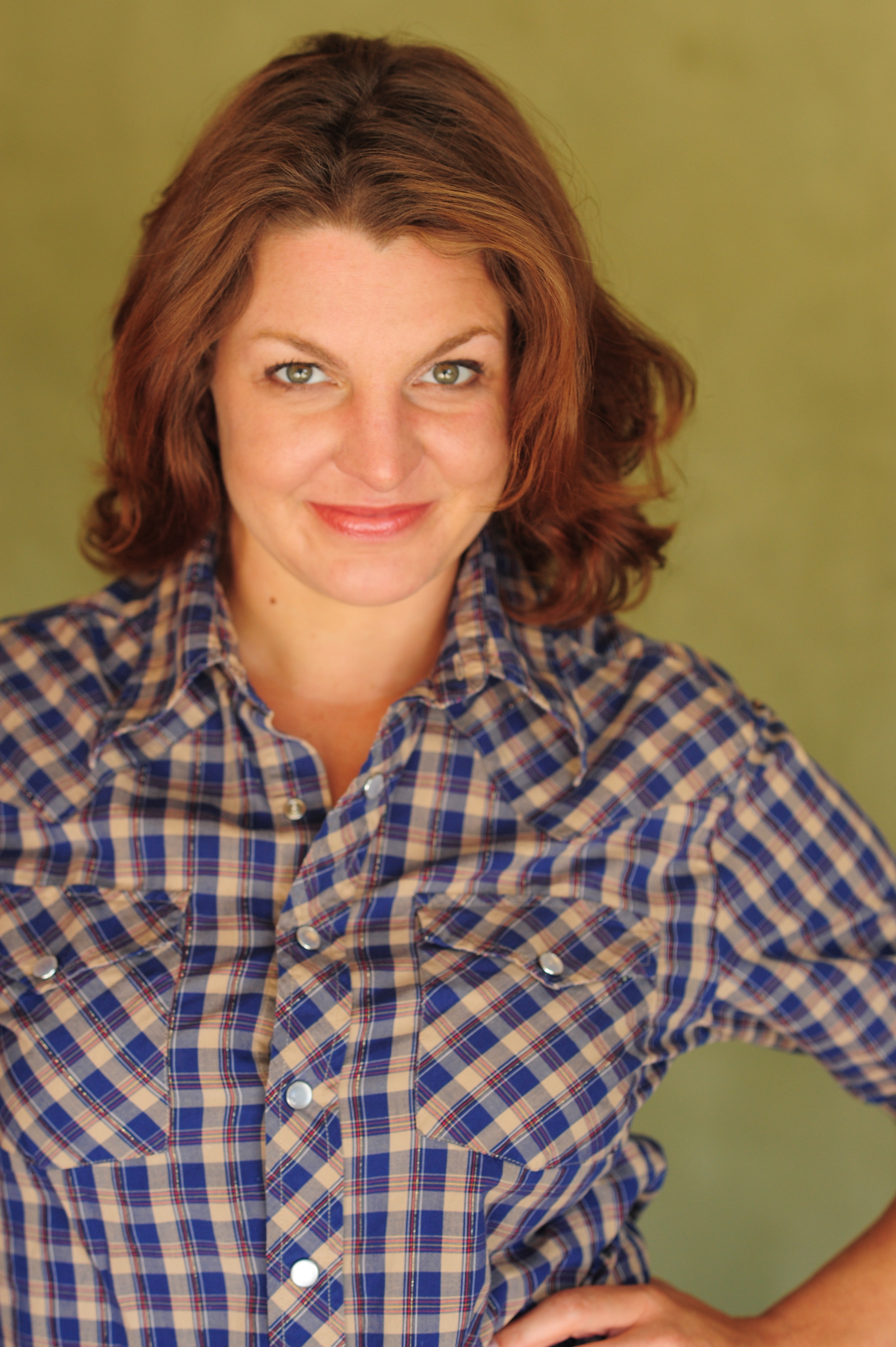 NELL GYWNN (Eunice) is very happy to be back at SLAC and working with John Caywood after playing Veronica Novak in "God of Carnage". Other SLAC credits include "The Persian Quarter" and "Angels in America". She has numerous New York and regional credits. A short list includes: Tamara in "Candy & Dorothy"( GLAAD Award Winner ) , Lauren in "Kiss & Cry" ( Innovative Theatre Nomination, Best Supporting Actress ), Regan in "King Lear", Beatrice in "Much Ado About Nothing", Celia in "As You Like It", Maria in "Twelfth Night" and Lady Macbeth for both Frog & Peach and Theatre 22 companies. She can be seen at Film Festivals around the country in the short film, "Red Flag", which won the Audience Award for Comedy at the Palm Springs Film Festival. She most recently completed the filming of playwright David Johnston's "Mothra is Waiting", a short film directed by Kevin Newbury and hitting film festivals in 2013. She recently completed work on the Sundance Film Festival, where she served as part of the Festival Staff. Many thanks and huge love to her main khonom, Dan.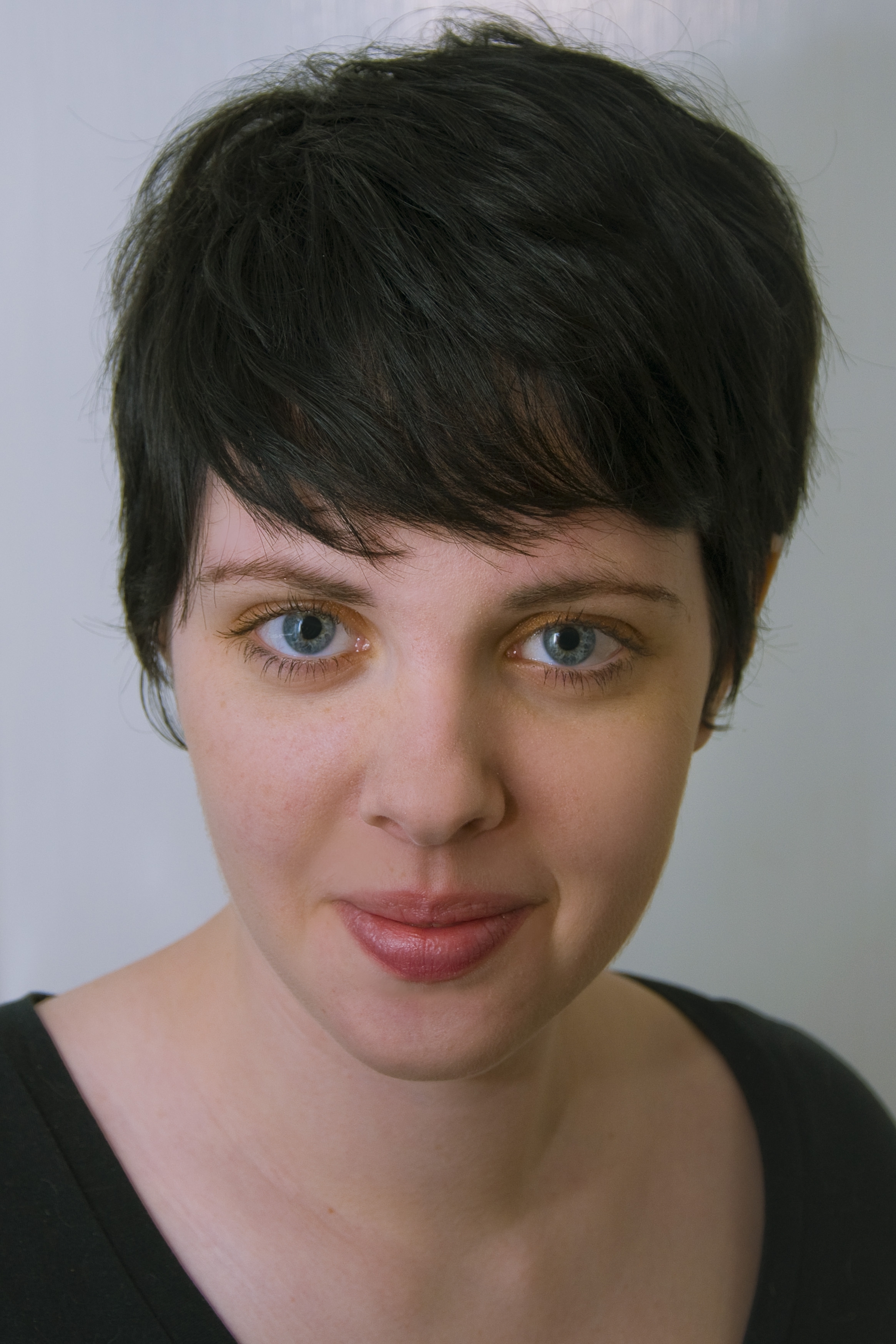 MARIN KOHLER (Actress#1) will graduate in the spring from the University of Utah with a B.F.A. in Theatre, and a minor in International Studies. She hopes to continue her studies in London within the next year or two. She was last seen at SLAC as Rachel in End Days. Other favorite credits include A MIDSUMMER NIGHT'S DREAM (Bottom), STOP KISS (Callie), HAY FEVER (Jackie Coryton), THE AFFAIR (Angela), and The Classical Greek Theatre Festival's THE BAKKHAI (Chorus). Much love, as always, to family, friends, professors, and Sophie.
CASSANDRA STOKES-WYLIE (Actress #2) is absolutely thrilled to be a part of this show. She was most recently seen in Pygmalion Production's, CHEAT, as Roxy, SLAC's reading of LOVE, LOSS, AND WHAT I WORE, as Mrs. Givings in THE VIBRATOR PLAY with Pygmalion Productions, and Elizabeth Proctor in THE CRUCIBLE at the Grand Theatre. Other local credits include various characters in THE GOOD BODY with Pygmalion, the Reader for ANGELS IN AMERICA: PART 2, PERESTROIKA at SLAC, Shudder and Stella in THE HARVEY GIRLS during SLAC's Fearless Fringe Festival, Anna in Utah Theatre Artists Company's production of BURN THIS and the Governess in their production of THE TURN OF THE SCREW. Cassandra is a graduate of the Actor Training Program at the University of Utah and spent a season with the Milwaukee Repertory Theatre's acting internship program where she performed in PRIDE AND PREJUDICE, THE CHERRY ORCHARD, STATE OF THE UNION and understudied their one woman show THE BLONDE, THE BRUNETTE AND THE VENGEFUL REDHEAD.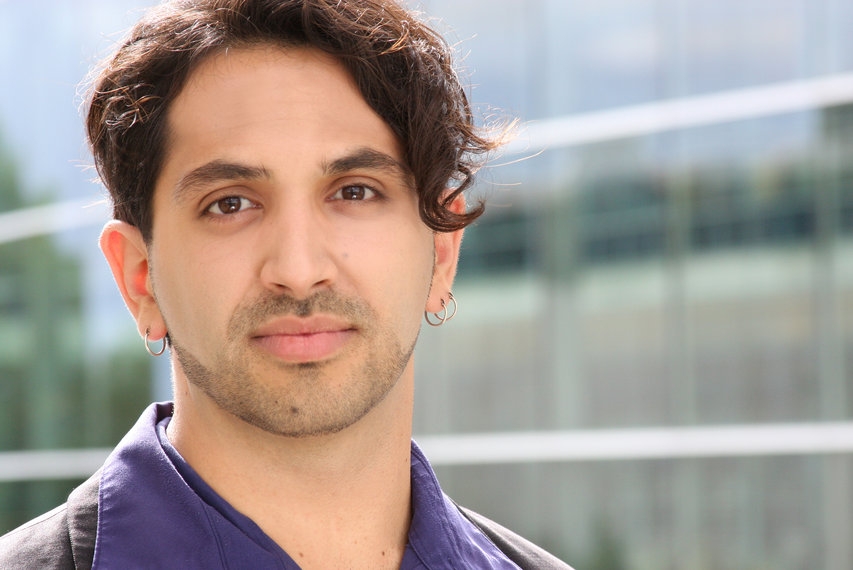 BIJAN HOSSEINI (Actor #1) would like to thank the cast, crew, and everyone at The Salt Lake Acting Company for having me. Bijan has been previously seen here in TOO MUCH MEMORY, CHARM (u/s), and the NPSS readings of THE PERSIAN QUARTER and DEVIL DOG SIX. He has also worked with Plan-B, PYGmalion, Sting & Honey, the Babcock, the Classic Greek Theatre Festival, Pinnacle, Around the Globe, Wasatch, UTAC, Holiday Arts and SLCC. He is currently touring with PYGmalion and Art Access' production of THE MYSTERIOUS, HAPPY LIFE OF BROWN BAG. Special thanks to Frank Gerrish, Reb Fleming, and Tom Jacobson. Bijan is represented by TMG.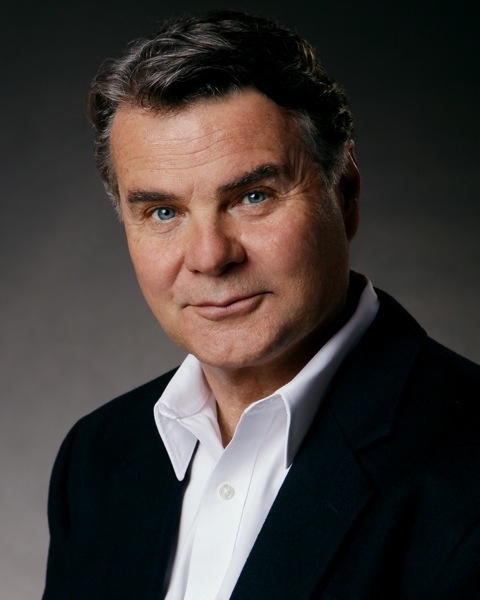 TERENCE GOODMAN (Actor#2) is very happy to return to the Salt Lake Acting Company for this particular play. He appeared last year in a wonderful production of (a man enters) penned by Elaine Jarvik and Kate Birch. Other regional favorites are CHICAGO (Billy Flynn) at the Pioneer, ELIOT NESS IN CLEVELAND (Al Capone) at The Denver Center and GREAT EXPECTATIONS (Joe the blacksmith) at The Goodspeed Opera Company. Broadway First National Tours include, the original JESUS CHRIST SUPERSTAR, DAMN YANKEES 1st revival with Gwen Verdon and Ray Walston, and as Captain Smith in TITANIC. Leading roles in films begins with ODE TO BILLY JOE in 1976 to the soon to be released this spring, 95ERS:ECHOES. Mr. Goodman was a series regular on DAYS OF OUR LIVES and guest starred on such legendary sitcoms as LAVERN AND SHIRLEY, THREE'S COMPANY, THE FALL GUY, and HILL ST. BLUES, amongst others. He now lives in Park City with his 9-year-old son Jack Patrick. Mr. Goodman is a proud 40 year member of Actors Equity Association.
JOHN CAYWOOD (Director) is pleased to return to SLAC following earlier productions of GOD OF CARNAGE, BATBOY, INCORRUPTIBLE and six versions of SATURDAY'S VOYEUR. John landed in SLC in 1987 from New York City for a one season residency at Pioneer Theatre Company. After 13 seasons with the company, John became Producing Artistic Director at Park City's Egyptian Theatre Company. Other Utah directing assignments include The Grand, Tuacahn,, Sundance Summer Theatre and Utah Musical Theatre. Favorite projects include BATBOY, THE MUSICAL RUTHLESS, THE MUSICAL, and of course, THE EXIT INTERVIEW. John is the Interim Executive Director of Kingsbury Hall at the University of Utah. It is fairly clear that he prefers Utah to New York.
JAMES M. CRAIG (Lighting Design) has designed the lighting for 40+ shows at SLAC since 1997, most recently for MANNING UP, BLOODY BLOODY ANDREW JACKSON, LOVE, LOSS, AND WHAT I WORE, SATURDAY'S VOYEUR 2012, and COURSE 86B IN THE CATALOGUE. James has also designed lights for Plan-B Theatre, Utah Contemporary Theatre, Utah Musical Theatre, The Egyptian Theatre Company, Peery's Egyptian Theatre, Odyssey Dance Theatre, The Grand Theatre, Weber State University, The Emily Company, Georgia Shakespeare Festival, Virginia Stage Company, The Generic Theatre, Little Theatre of the Rockies, U of U Youth Theatre, U of U Lyric Opera Ensemble, and Theatre Inc. Currently James is the Technical Director for the Park City Performing Arts Foundation. James holds a B.S. in Theatre from Weber State University, and is a member of United Scenic Artists Local 829. Find out more at http://about.me/jamesmcraig
Press & Reviews
In the Room
With Playwright William Missouri Downs
What was your impetus for writing The Exit Interview? Where did the grain of the idea spring from?
I don't remember. I've written twenty plays and the original idea is sometimes lost in the sands of time. I do remember wanting to write something that let go of the Aristotelian rules of structure. Sometimes ideas spring into my head in a second and I know I've got a good idea. Other times they crawl in. The Exit Interview was a time-consuming process. I had bits, pieces, hints, ideas, a line, a title, and then after months of writing I gained traction. I don't write drafts; instead I start over each day at the beginning and find my way. When I was a writer in Hollywood the producers forced me to write outlines before I wrote the script. This made the writing process about as stimulating as following the directions while assembling a toaster. I avoid such a systematic approach when writing plays. I come up with most of my good ideas in the shower. I've often wanted to take off my hot water bill as a tax office expense because I solve so many problems there.
What are your favorite topics for dinner conversation?
Politics, Religion, Economics, Philosophy, Playwriting, Art, Current Events, and how cute my dog is – he's my little fur-baby and a real doll.
What is your educational/experiential background in relationship to theater history (in particular Brecht), philosophy, psychology, religion, science and the German language?
I spent ten years at university and earned three degrees including an MFA in acting (Illinois) and an MFA in screenwriting (UCLA). In my book The Art Of Theatre (Wadsworth) I write extensively about theatre history. I've read philosophy all my life - Schopenhauer, Spinoza, Ayn Rand are a few of my favorites. I teach classes on atheism, deism and agnosticism in the Religious Studies Department. What I know about psychology comes from working every job in the world, from waiter, to professor, to janitor, to actor, to television writer, to mortician's assistant. My knowledge of German comes via Google translate. I've also written a series of plays in which I make fun of, pay homage to, or creatively borrow from various playwrights. My play Seagulls In A Cherry Tree was derived from Chekhov (my favorite playwright), Headset, a View from the Light Booth toys with Shakespeare, The Exit Interview uses Brechtian alienation devices, and I'm working on a new one that leans on Artaud.
What themes are you playing with?
Theme is overvalued. I want the audience to think. I present them with thoughts that might add up to theme, but it was not my overriding intention. In this play I make fun of faith, I call into question our lack of intellectual depth, mock small talk, poke fun at the sad shape of our news media, question scanty funding for arts, ridicule people who tap into their spiritual strength, contemplate epistemology, doubt the idea of a omniscient / omnipotent / omnibenevolent god, and ponder the high amount of sodium in V8 juice. I want to bombard the audience with thoughts.
What are you hoping the signs on the walls of the theater (ie. Nature vs. Scripture) will accomplish?
This is a Brechtian Alienation device. Brecht thought that most theatre affects the audience on an unconscious level. The audience absorbs a play, they really don't think about it. Brecht was trying to make the audience do more than just absorb, he wanted them to reflect and consciously consider. The moment the audience walks in to The Exit Interview they should be pelted with signs to consider (and a few jokes). Brecht was saying "Wake up! Think! Reason! Apply the thoughts of the play to your life!"
Why did you choose to use cheerleaders as the preface to each act?
Expect the unexpected. Wake up. There's no slow fade up in this play. No bland expositional scene. No scene where the characters enter, take off their coats to get comfortable and start talking. The scene is designed to wake the audience up! Oh, it's also absurdly funny.
Why did you choose to title the book related to Brecht, No Religion, No Politics?
Dick is in search of the rarest of all commodities – an intellectual conversation. This comes from my life. My wife is from Alabama - whenever we are in Dixie most of our acquaintances spend hours talking about the weather (sans global warming), Alabama football (Auburn sucks), how their snap beans are doing, and which new flavor Bluebell ice cream is introducing next; this is followed by more talk about what the weather will be like during the football game. This would be okay if at some point they talked about something, anything significant, original, or moderately thoughtful. We are all going to die and be forgotten. Perhaps we should give that a little more thought between our shouts of "Roll Tide!"
What are you hoping to leave the audience with at the end of this play?
Pull your head out of your ass and face reality! Illusions do not help us with reality.
*Interview conducted by Daneille Ward and Dawn Moore, and taken from The Exit Interview Dramaturgical Notes.
Photos
All photos by Dav.D Photography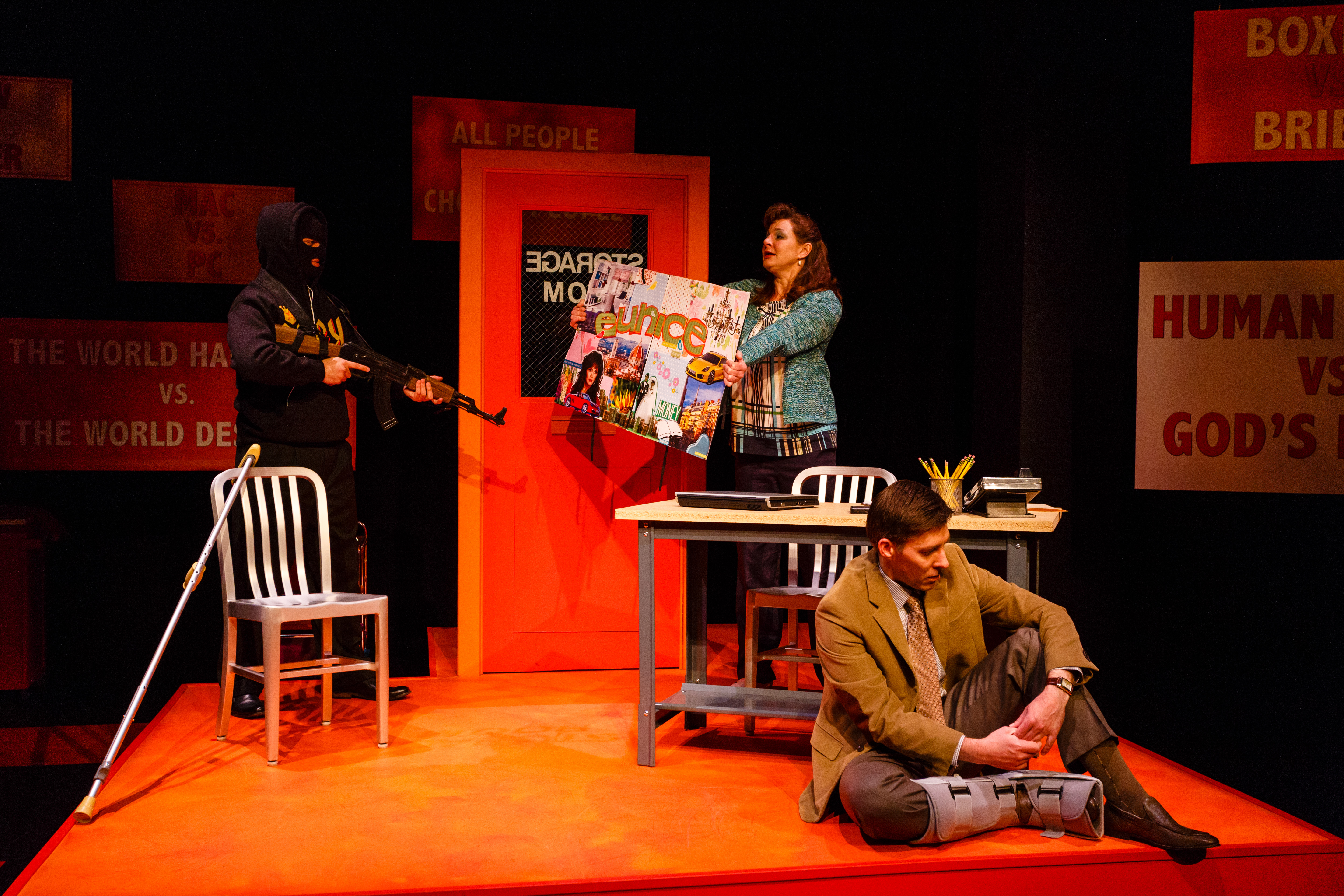 Bijan J. Hosseini, Nell Gwynn & Darrin Doman.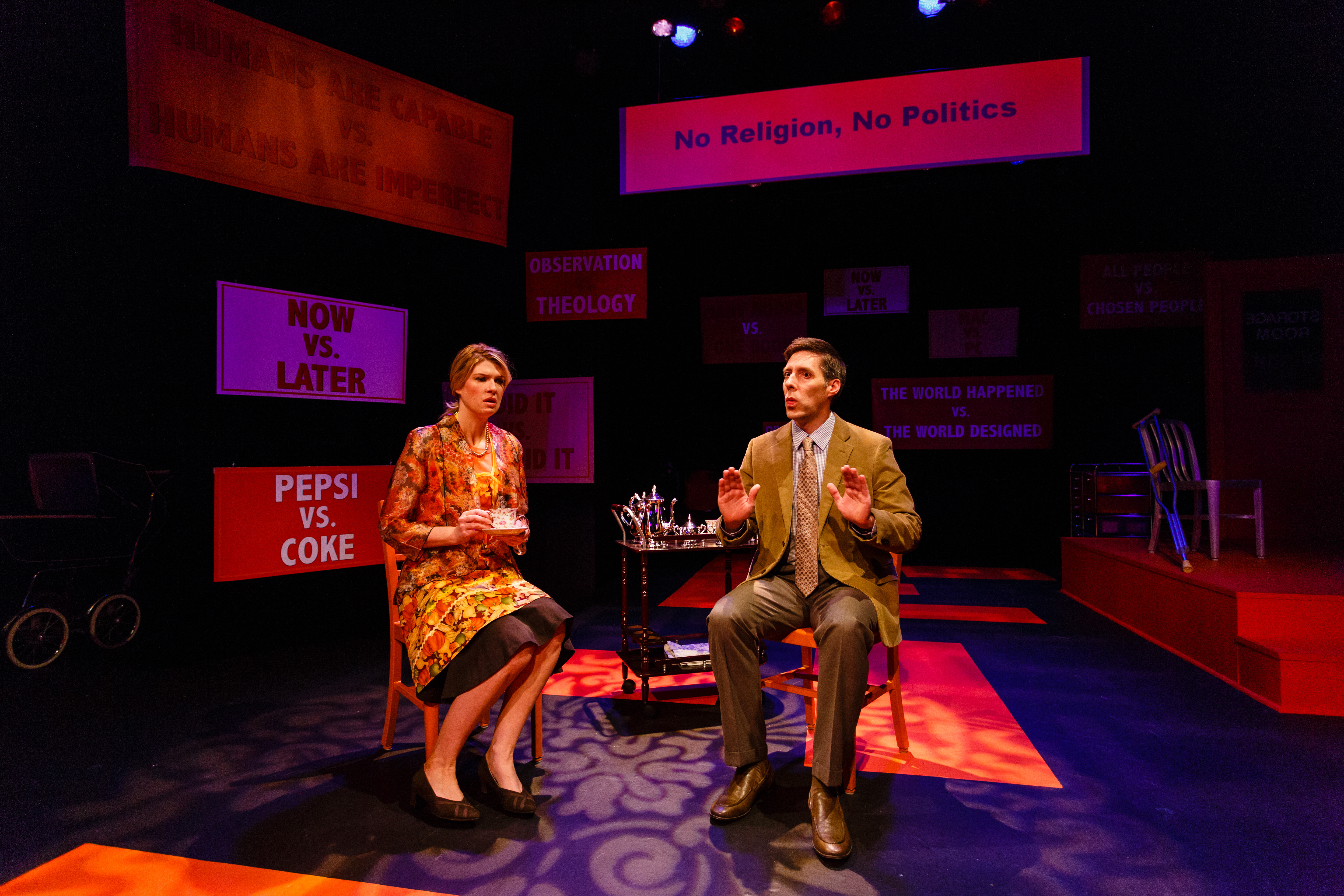 Cassandra Stokes-Wylie & Darrin Doman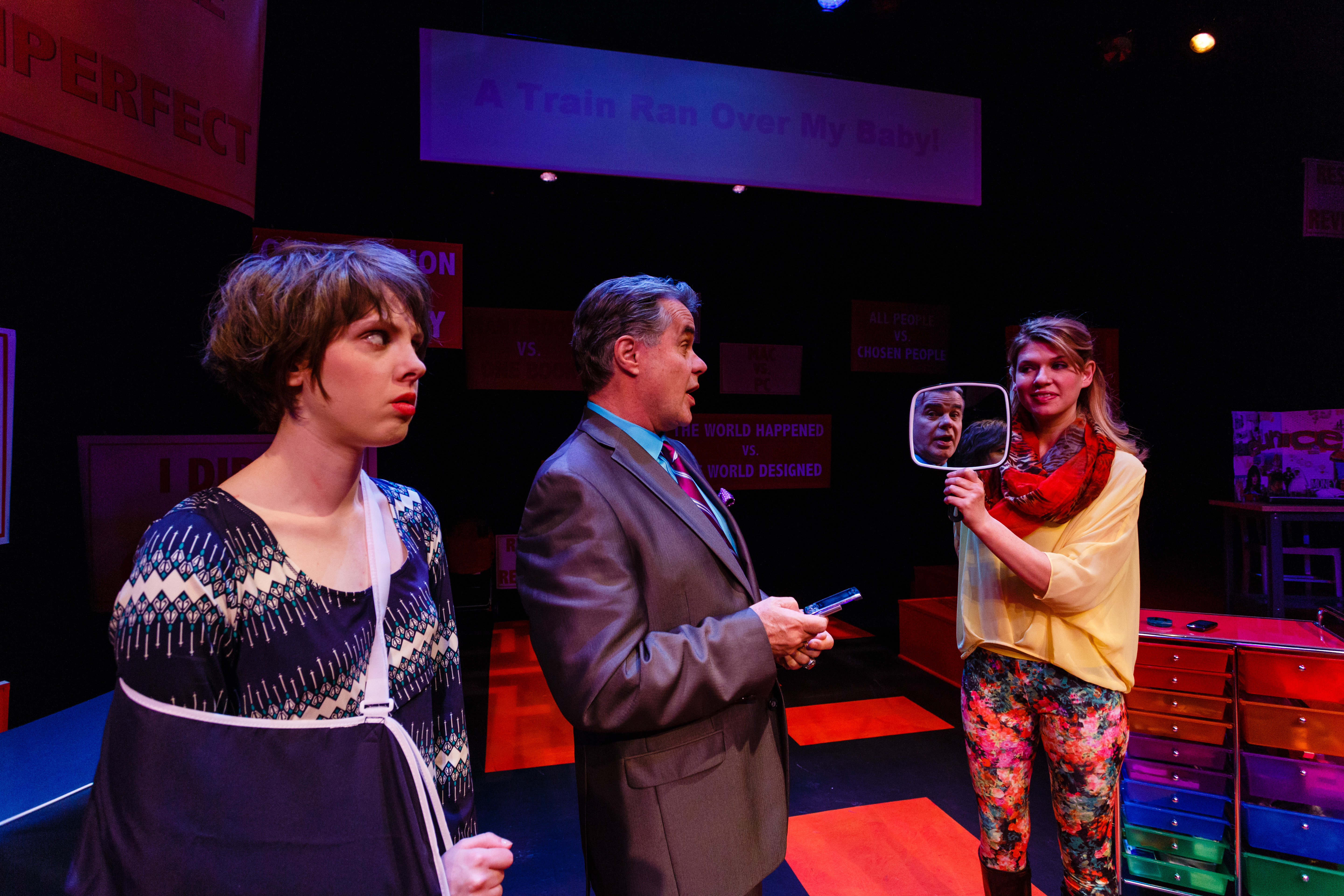 Marin Kholer, Terence Goodman & Cassandra Stokes-Wylie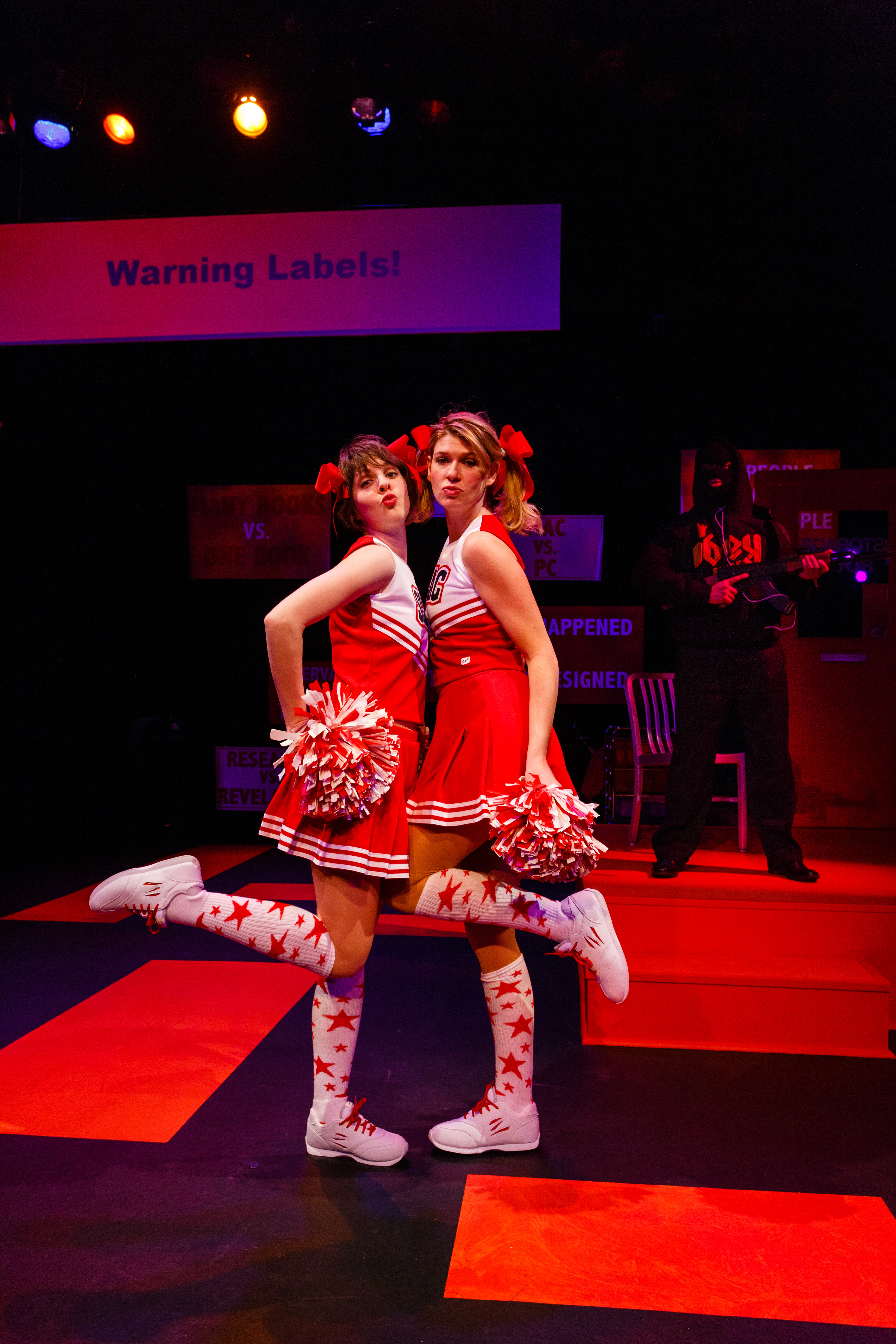 Marin Kholer & Cassandra Stokes-Wylie
Terence Goodman, Cassandra Stokes-Wylie, Marin Kholer, Bijan J. Hosseini, Brittany Restrepo and Darin Doman.
Terence Goodman, Marin Kholer & Bijan J. Hosseini.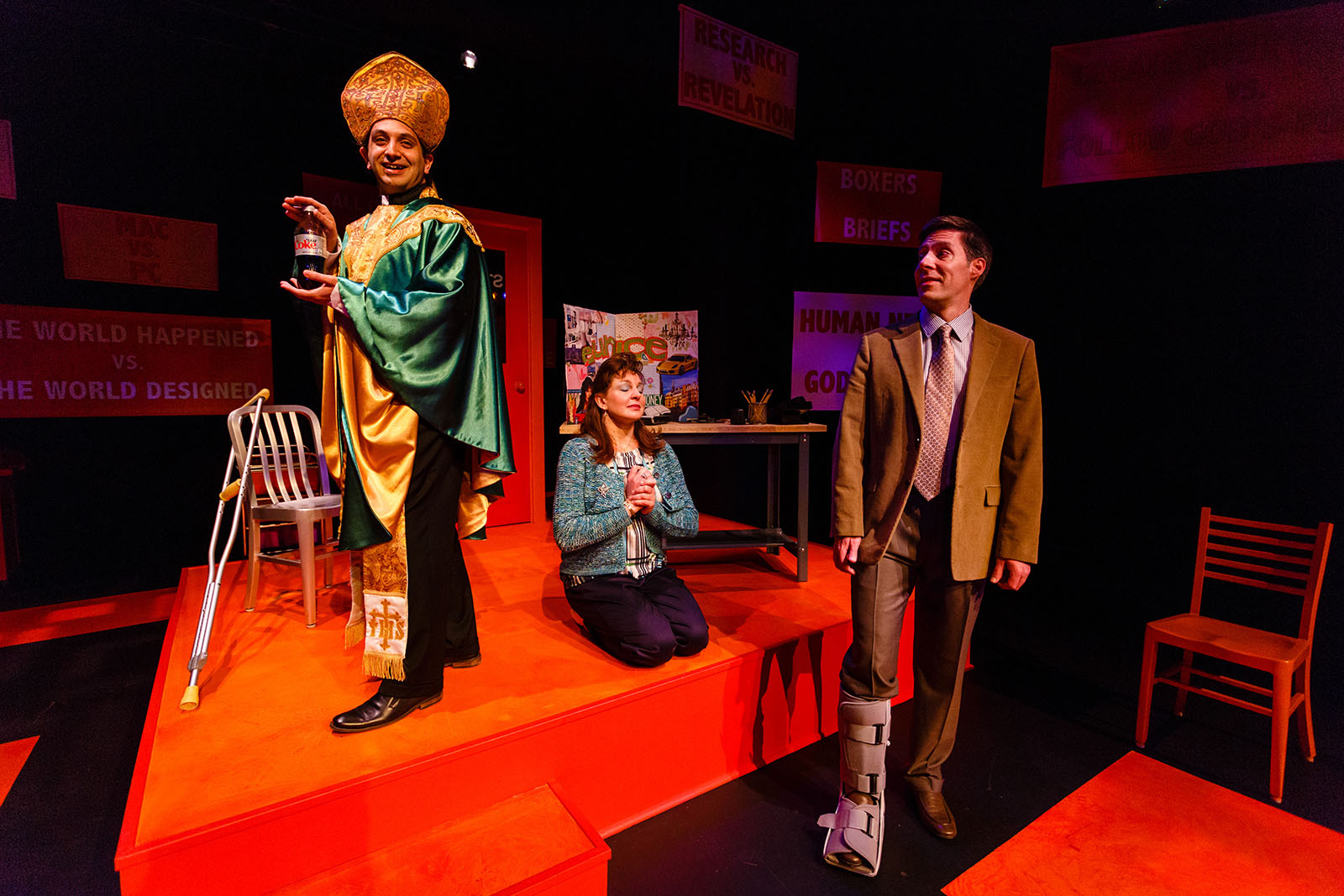 Bijan J. Hosseini, Nell Gwynn & Darrin Doman