As we launch into our 49th season, we're doing so with a new Producing Director, Justin Ivie. He succeeds longtime SLAC employee Janice Jenson, who recently accepted a new post at the Shakespeare Theatre Company in Washington, D.C.
How do you "introduce" Justin Ivie? The answer is, you don't need to, because his three-decades-long career (both off-stage and on) in the Utah theatre community is well-known. Whether it's his 70+ professional stage credits, which include a staggering eleven appearances in SATURDAY'S VOYEUR, his stage management work (most recently last season's THE WOLVES and SILENT DANCER) or his directorial work (THE CAKE), Ivie is the very definition of a consummate theatre professional.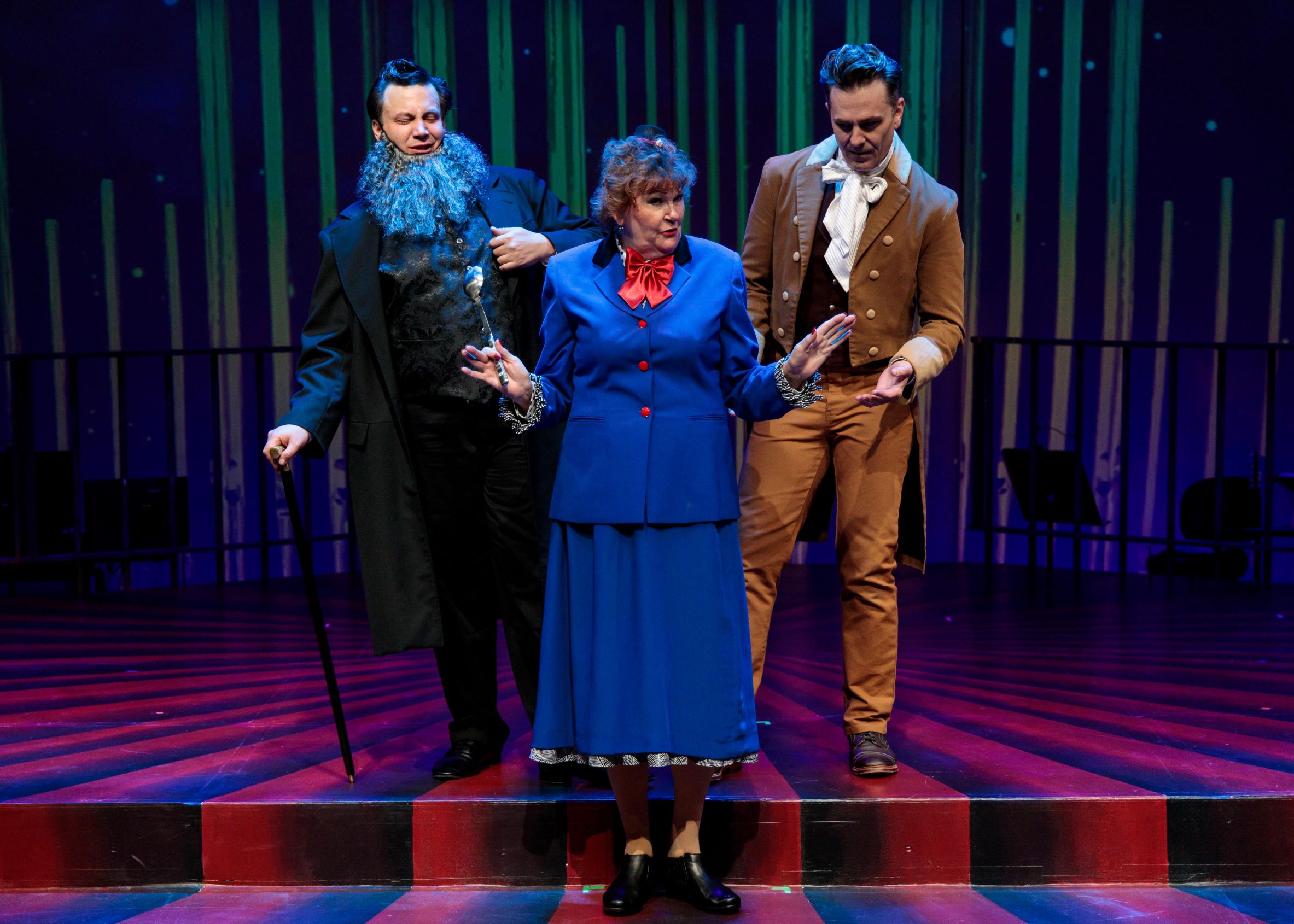 Justin Ivie, Annette Wright, and Robert Scott Smith in SATURDAY'S VOYEUR 2019 by Allen Nevins & Nancy Borgenicht
"I'm overjoyed to be taking on this new and exciting role for the best little theater company in the world!" said Ivie. "SLAC is a home to me, and I look forward to fostering that home for many other artists so that they can flourish and bring their best work to our audiences. Thanks to the entire SLAC community for welcoming me and giving me this space to create and to succeed."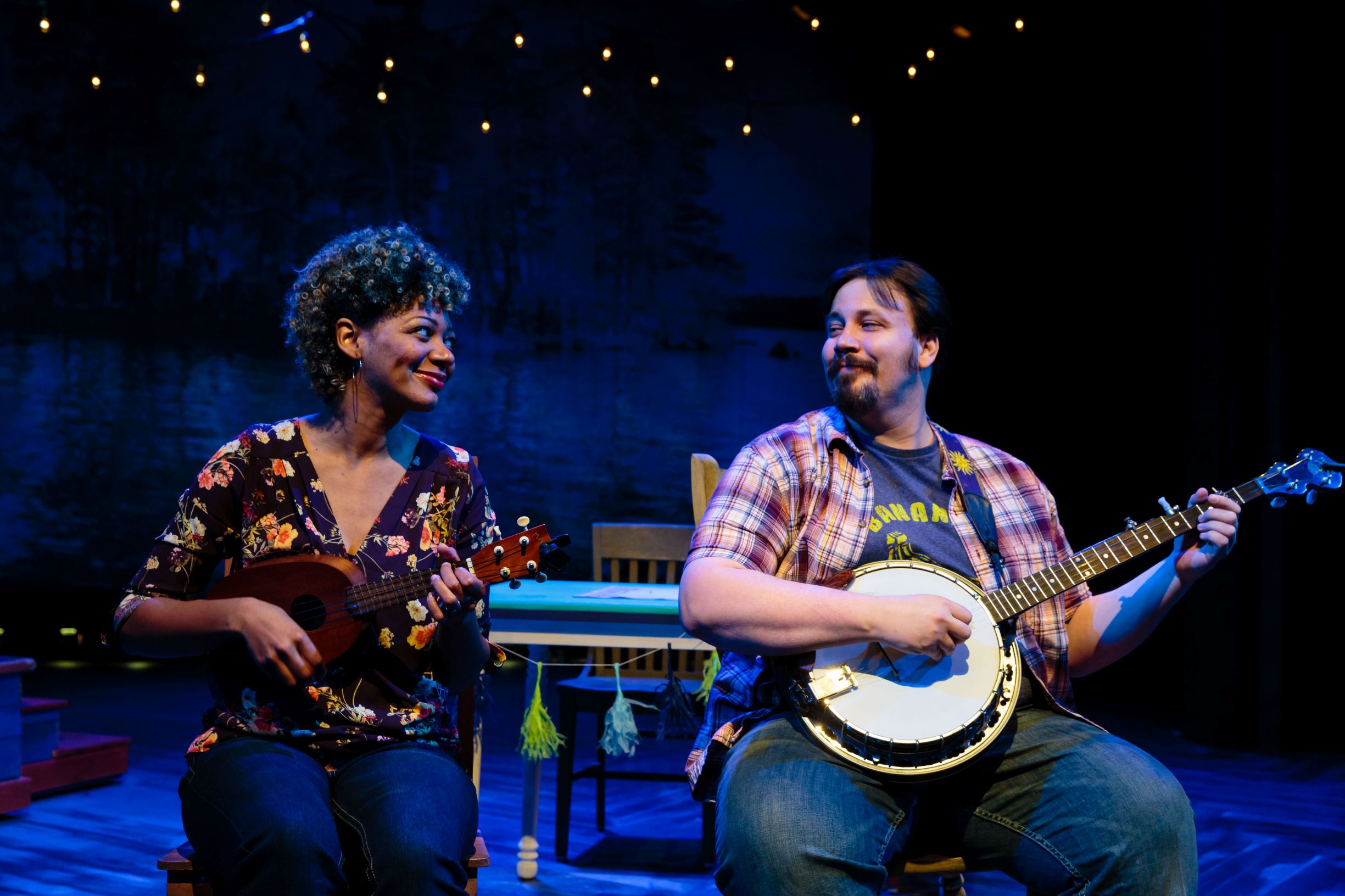 Latoya Cameron and Justin Ivie in STUPID F****ING BIRD by Aaron Posner
As Producing Director, Justin will oversee all logistical and technical aspects of SLAC's productions, working closely with Executive Artistic Director Cynthia Fleming to bring top-knotch contemporary theatre to Utah audiences.
"I proudly welcome Justin Ivie as SLAC's Producing Director," said Fleming. "Over the past 15 years, I have had the pleasure of working with Justin as an actor, director, stage manager, and asst. prop designer. As an effective leader and collaborator, he shows tremendous respect to the craft, script, writers, directors, actors, and all key personnel involved in a production. I'm happy to work beside Justin in presenting high-quality productions in our intimate spaces and advancing the creation of new plays."
Please join us in welcoming Justin! He can be reached at Justin [at] saltlakeactingcompany [dot] org.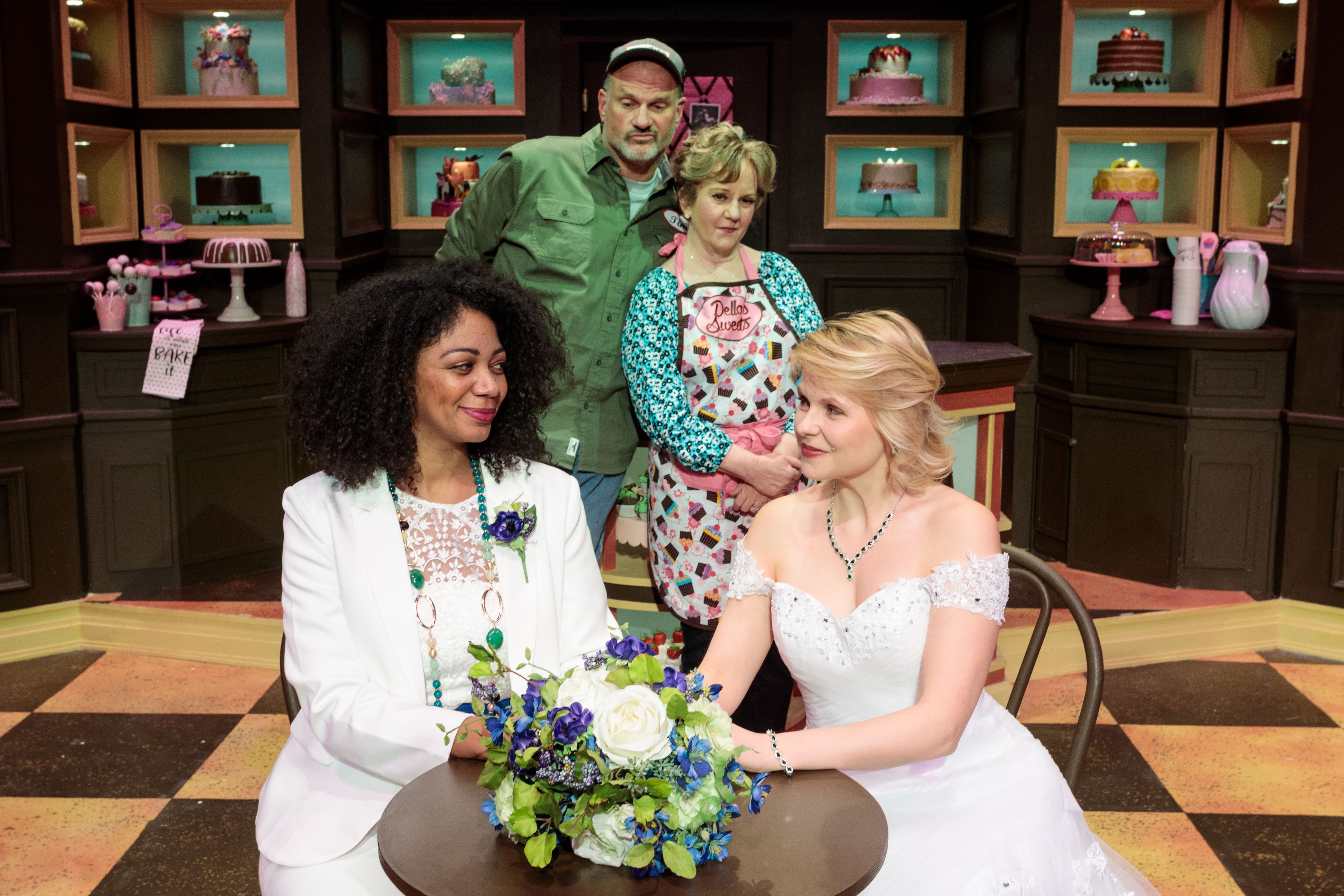 Latoya Cameron, Joe Crnich, Betsy West, and Carianne Jones in Bekkah Brunstetter's THE CAKE. Directed by Justin Ivie.